Dave Grohl Sounds Like He's Open to a Nirvana Reunion, And That Just Seems Wrong
What do you think?
Photo: Getty Images
Let's get this out of the way first: Of course Nirvana can never have a true reunion, since the iconic band's frontman Kurt Cobain has been dead for 23 years. 
However Nirvana drummer-turned Foo Fighters leader Dave Grohl has been a certified rock star in his own right for decades now, and bassist Krist Novoselic still plays when he's not dabbling in politics.
They're still sharp and it could happen, and Grohl doesn't seem to have a problem with that.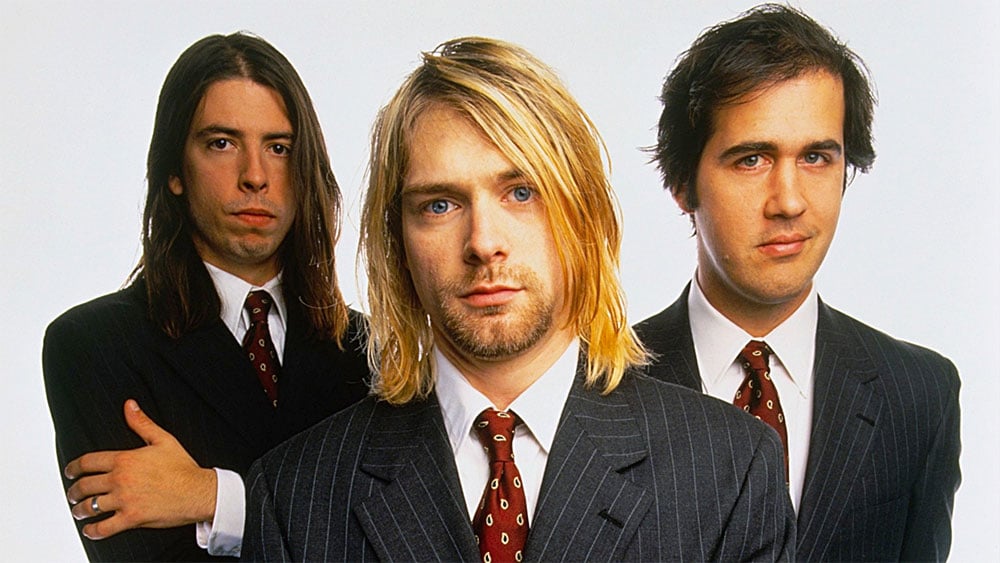 In a (paywalled) interview with the London Times, Grohl referenced the semi-reunion when remaining members played a Rock and Roll Hall of Fame induction performance with female artists like Joan Jett handling vocals. he said "It sounded just like it did, but of course with one thing missing." 
https://www.youtube.com/watch?v=l4xLcXiepYo
"We hadn't played a Nirvana set since Kurt died," he continued, "Could we do that again? I don't know."
As the Tone Deaf write-up about Grohl's comments noted, Krist Novoselic has said a Nirvana reunion "needs to happen." 
Grohl's comments could be read a number of ways. The Hall of Fame induction was a special event, the kind that's drawn even very fractious bands back together in the past.  
So Nirvana "reunion" moments—maybe a concert—sound more possible than not. But without Kurt Cobain, it'll always be just two-thirds of one of the most groundbreaking rock bands of the late 20th century.  
h/t Uproxx