Every Major 90s Boy Band Will Be in a New Brutal Zombie Film
And Backstreet Boys' Nick Carter wrote it.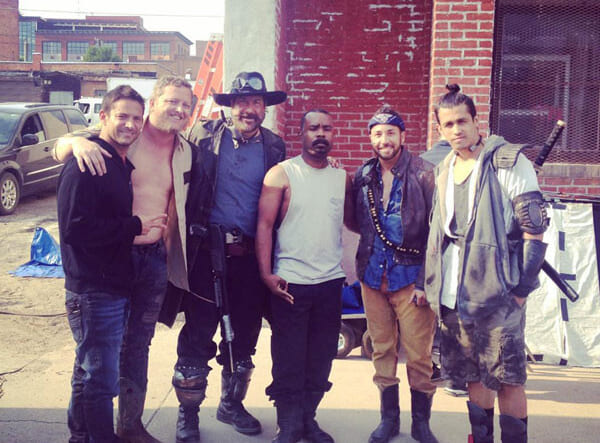 If you've ever wanted to see the Backstreet Boys, NSYNC, and 98 Degrees battle the horrors of a post-apocalyptic world, now you can. SyFy's newest movie (aka cheesefest) Dead 7 will chronicle a future world featuring nineties boy-band members. It's both a zombie movie and Western because why not?
Everyone's favorite Backstreet Boy Nick Carter wrote Dead 7 and plays the main character. Other boy band heavyweights in the movie include Backstreet Boys' Howie Dorough, A.J. McLean, NSYNC's Joey Fatone and Chris Kirkpatrick, 98 Degrees' Jeff Timmons, and O-Town's Erik-Michael Estrada. 

Here's hoping this movie becomes as iconic as Sharknado.
Watch the trailer below, and tune in on April 1st when the movie airs: 
" tml-embed-width="560″ tml-embed-height="315″ tml-render-layout="inline
h/t Rolling Stone