The New 'Deadpool' Poster Channels 'Flashdance' In The Best Way Possible
It's the "Merc With the Mouth" as you've never seen him before.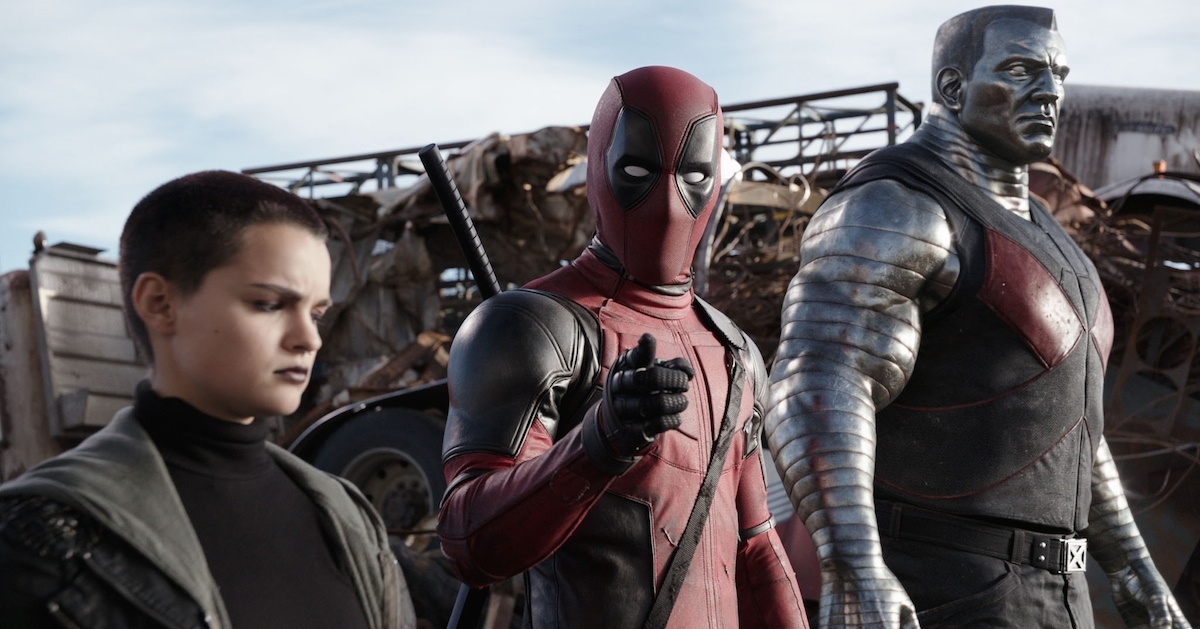 Ryan Reynolds is doing what many do on social media, sharing inspirational quotes to follow your bliss and whatnot. Sort of.
The Deadpool star just released a poster from the upcoming sequel on Twitter, showing the titular Merc with the Mouth being showered with falling bullets and striking Jennifer Beals' legendary pose from the 1983 movie Flashdance.
"Take your passion. And make it happen," Reynolds captioned the poster. 
Those aren't just words of wisdom from Marvel's most outspoken superhero. It's also a lyric from "What a Feeling" by Irene Cara, which was on the Flashdance soundtrack. 
In doing so, Reynolds performed the ultimate social media hat trick: making a vague retro-pop culture reference, offering "inspo" and promoting something. Well done, sir.
It's working. The release of Deadpool 2 was moved up from June 1st to May 18th.
This is the latest of Deadpool 2's bizarre publicity push, which included Deadpool channelling Bob Ross and him offering Brazilian fans tattoos.