'Deadpool 2' Director in Talks to Remake Bruce Lee's 'Enter the Dragon'
Does the greatest martial arts movie of all time really need an update?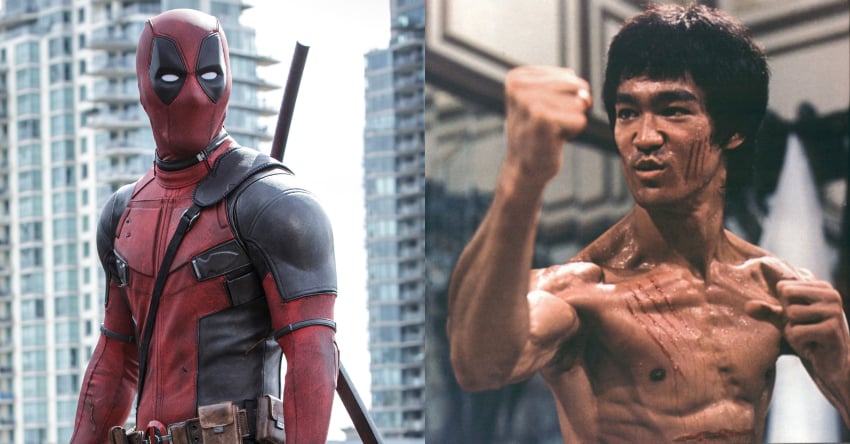 Left: 20th Century Fox
Nearly half a century after Bruce Lee solidified his status as a Hong Kong cinema legend in Enter the Dragon, fans could be getting a remake of the martial arts masterpiece from Deadpool 2 and John Wick director David Leitch. 
1973's Enter the Dragon was released to critical acclaim just days after Lee's death and would be his final role. Originally directed by Robert Clouse, it was selected for preservation by the National Film Registry in 2004 as a "culturally, historically or aesthetically significant" work.
Deadline got the scoop and has further details on the movie's impact: 
The film expanded the template for martial arts movies of the period and it was a shame Lee wasn't around to embrace it and the groundbreaking strides he made for actors of Asian descent, and continue a movie career that already bloomed in Hong Kong but was only just getting started in Hollywood.

Karate schools opened across the U.S. in the wake of the film's release and saw a slew of movies with actors who looked like Lee but didn't have anything close to his magnetism.
Leitch's filmmaking pedigree also includes credits as a second unit director of Jurassic World and Captain America: Civil War. His experience as a stuntman spans over 50 movies including Fight Club, The Bourne Ultimatum and X-Men Origins: Wolverine. 
Does he have what it takes to revamp what many consider to be the greatest martial arts film of all time? We sure hope so. Watch a few classic Enter the Dragon fight scenes—including Lee and Chuck Norris' epic battle—below: