Watch the Thrilling New Trailer for Marvel's 'The Defenders', the Netflix Series That Was a Smash Hit at Comic-Con
Daredevil, Jessica Jones, Luke Cage and Iron Fist finally join forces.
https://www.youtube.com/watch?v=D_6J9BqgonU
It has all been leading to this moment. Netflix's four hit Marvel series—Daredevil, Jessica Jones, Luke Cage and Iron Fist—were all really laying the groundwork so their four protagonists could join forces for an eight-episode miniseries, The Defenders.
Netflix offered a thrilling synopsis: "A quartet of singular heroes with one common goal – to save New York City. This is the story of four solitary figures, burdened with their own personal challenges, who realize they just might be stronger when teamed together."
Their common enemy is a sinister organization known as The Hand. "The four heroes… are on their own paths, investigating leads that seem unconnected but are ultimately part of a larger puzzle," Collider detailed.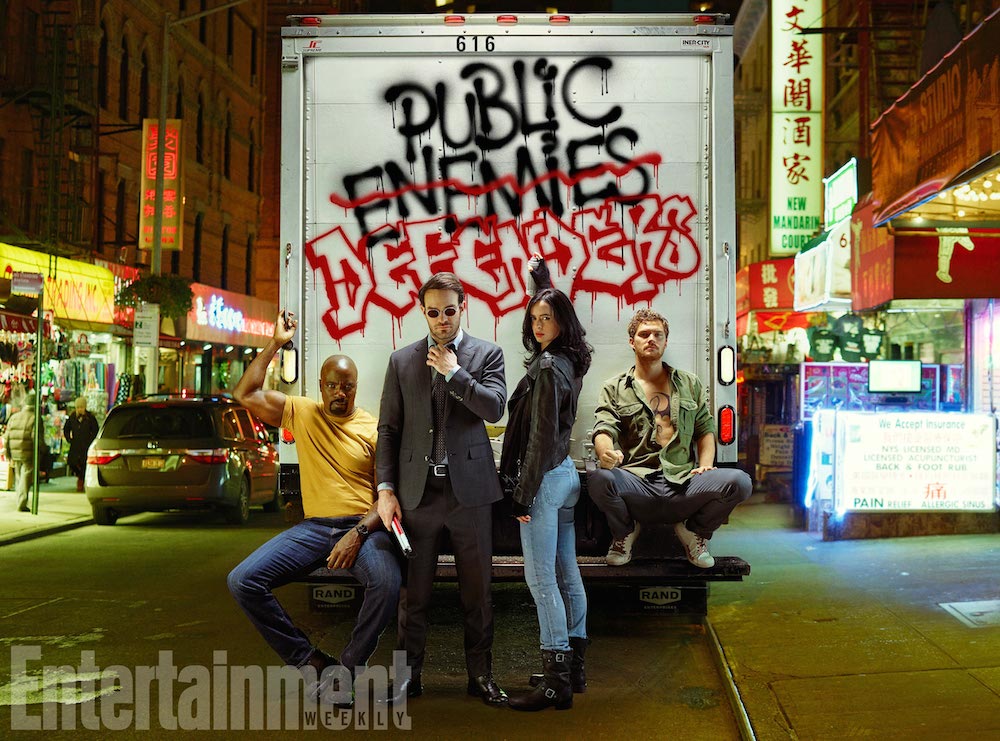 The first full-length trailer for The Defenders just premiered at Comic-Con, where press was also invited to screen the first four episodes from the series.
"Well worth the wait, the new show is every bit the event that Marvel fans hoped it could be," The Washington Post raved of the new series. 
"It's all a canvas to showcase Matt, Jessica, Luke, and Danny coming together as a team," Gizmodo wrote. "They're not just stronger together than they are apart—it turns out they're more entertaining, too."
High praise was also given to Sigourney Weaver for her villainous role Alexandra. The Washington Post described her as "the biggest surprise" from the show and as "a compelling villain with a mysterious past that borders on the unbelievable.
Her motivations and ties to The Hand were not spoiled by reviewers, but Weaver herself said she based the character off the corporate sharks she's come to know in New York.
"My role models for this were all men in business, men I've met who are great patrons of the arts, but all their money comes from burning fossil fuels or some awful other thing," Weaver said at Comic-Com.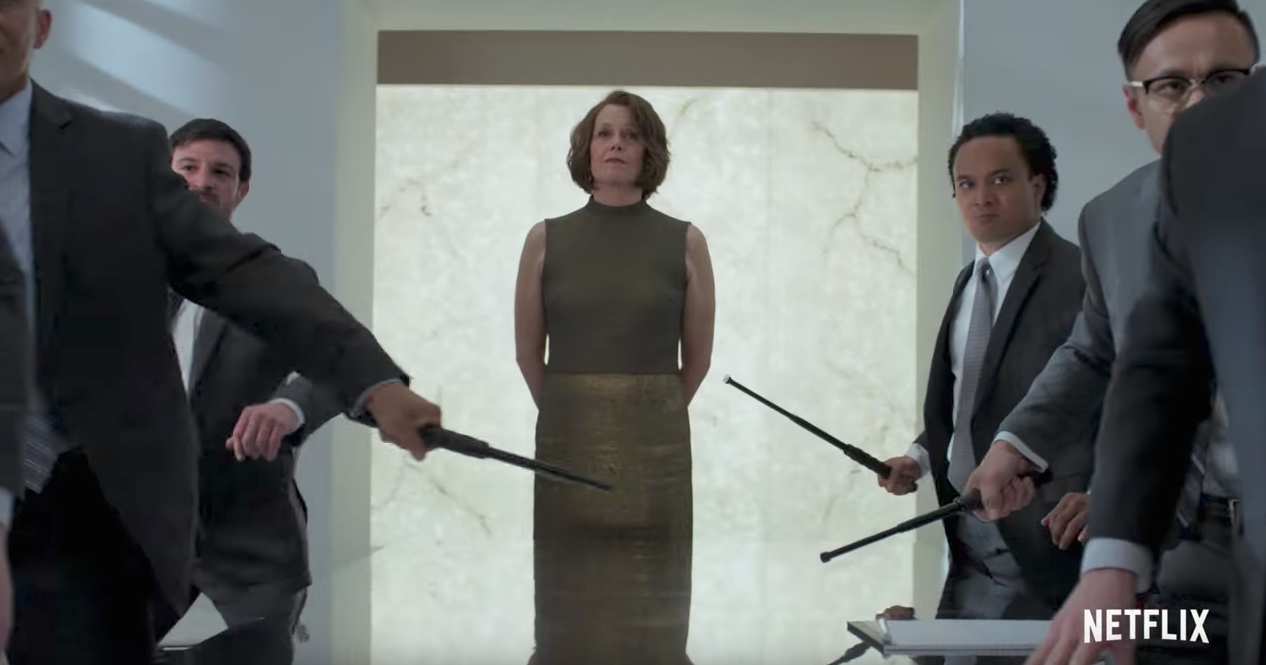 "They think they're terrific, they love what they're doing, they want to keep on doing it, and your objections to it because of the planet makes them giggle secretly inside. They're just like, 'Oh yes, pish posh.'"
So far, it is one of the biggest stories to come from Comic-Con, where footage from Stephen King's IT reboot and the Justice League sequel were also debuted.
The Defenders premieres on Netflix on August 18, 2017.