'Destiny 2' Busts Out ALL the Weapons With the Killer 'Warmind' Expansion
This is what we've been waiting for.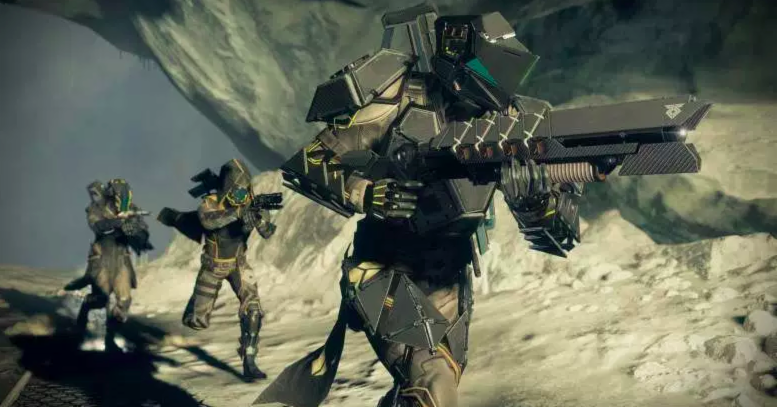 Activision
It's a pivotal moment for Bungie's Destiny 2, and Nintendo polishes off a hidden WiiU game for their Switch console. Both will both have exercising your thumbs this week.
Destiny 2: Warmind
In what seems to be a make-or-break moment for the Destiny universe, Destiny 2's second expansion, Warmind, drops today. It will provide the proof of whether Bungie has truly listened to their rabid legion of fans and, most importantly, decide if Destiny has the stuff to keep the community playing for the rest of its life cycle and beyond. 
After a launch that gripped the community with a new story and new worlds but quickly fell flat, Destiny 2's first six months have been rocky and somewhat disappointing. While the sequel still carries the excellent gunplay and physics that makes Bungie a first-rate game studio, odd creative choices abound; specifically regarding the game's economies and reliving growing-pain mistakes that had already been solved in the original Destiny. Now, with Warmind arriving, D2 is approaching a paradigm shift that vocal fans hope will address their beloved game's previous shortcomings. 
Not only will Warmind provide the obligatory new game modes, strikes, raid end-game content and campaign missions that revolve around an entirely new boss bad and enemy subclass, the expansion will add a large new set of loot that, we hope, will satiate the community's lust for coveting weapons and armor. If D2's Warmind proves to be the cure-all Destiny fans have been waiting for, expect to see guardians everywhere chasing that new exotic sword like the infamous Gjallarhorn rocket launcher of old. And if we get some badass new story along the way, all the better. (Buy)
Honorable Mention
Donkey Kong Country: Tropical Freeze for Switch
The honest truth of the matter is that we don't really care that a race of icy critters have invaded Donkey Kong's country. As is almost always the case, DK's games are not exactly nailbiters in terms of the story. What we do return to DK to get, time and time again, is some of the best, most clever and utterly challenging side-scrolling gameplay in all of video games. 
Tropical Freeze, originally made for the WiiU, was woefully given little attention, largely because few people cared about the WiiU by the time the game came out. Now, with huge tide of popularity behind Nintendo's Switch console, Tropical Freeze is getting the looks it deserves, being a highly-polished, infinitely replayable addition to the DK franchise that began so many generations of Nintendo hardware ago. Oh, and look who's a superfan:
Upset none of you told me about Donkey Kong Tropical Freeze. It's SO good

— chrissy teigen (@chrissyteigen) May 7, 2018
Whether you're playing on the original mode, the new, speed-runner friendly funky mode, the new uber-challenging hard-mode or even in co-op with a friend, DK Country: Tropical Freeze is a must-have game for your Nintendo Switch collection. (Buy)