The 'Predator' Reboot's Synopsis Just Dropped, And It Sounds Like a Creepy Bloodbath
We're already terrified.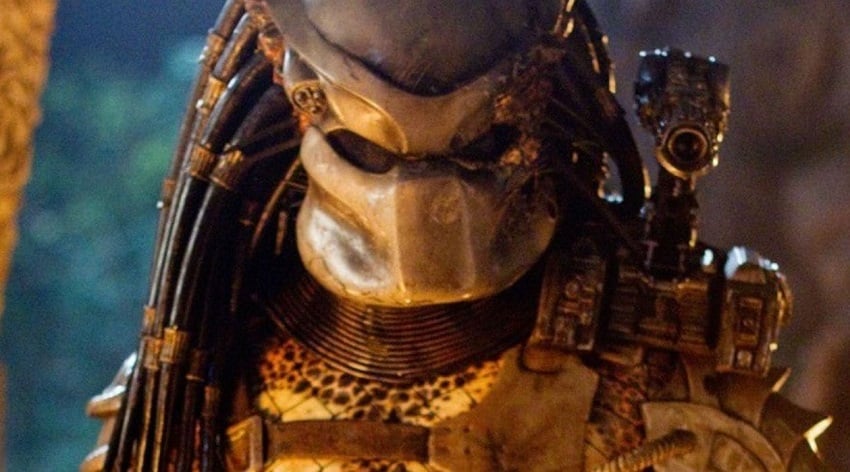 The Predator
We know Shane Black's The Predator is coming, and we had an idea as to what it'd be about. But the finer details about the movie's storyline have been kept close to the vest. Until now.
In an appearance at CinemaCon Thursday, Black unveiled the trailer for his new movie. And until the trailer is publicly released, the second most important reveal is the movie's synopsis.
20th Century Fox dropped the synopsis and it sounds like a pretty original take:
From the outer reaches of space to the small-town streets of suburbia, the hunt comes home in Shane Black's explosive reinvention of the Predator series. Now, the universe's most lethal hunters are stronger, smarter and deadlier than ever before, having genetically upgraded themselves with DNA from other species. When a young boy accidentally triggers their return to Earth, only a ragtag crew of ex-soldiers and a disgruntled science teacher can prevent the end of the human race.
At CinemaCon Black reportedly revealed the movie is set in the 1990s and falls between Predator 2 and the 2010 Predators. The footage showed a little boy playing with a spaceship that controls the real Predator craft. He unwittingly causes a crash, and the Predators are loose on the Earth. Twitter reactions from attendees seem pretty telling about the nature of footage.
The Predator trailer looks really good. Starts with a young boy finding some predator artifacts. A lot of bloody thrilling jungle action. Can't wait to see more. #CinemaCon

— /Film (@slashfilm) April 26, 2018
And looks like Shane Black has another winner on his hands with THE PREDATOR, whose trailer includes very funny opening scene with Jacob Tremblay before moving into familiar paramilitary territory, and Weyland-Yutani-like corporate-science shenanigans. #CinemaCon pic.twitter.com/fImc3yoioM

— Barry Hertz (@HertzBarry) April 26, 2018
I'm not a big horror guy but Fox looks like it has two hits which tip-toe the genre on its hands with Bad Times at the El Royale and Predator. #CinemaCon

— BD (@BrandonDavisBD) April 26, 2018
Shane Black's THE PREDATOR looks great! Lots of bloody action, the hunters are evolving. #CinemaCon

— Rohan Patel (@KingPatel7) April 26, 2018
One thing we'll always miss from any Predator movie aside from the original? Arnold Schwarzenegger, of course. 
The Predator premieres September 14, 2018.