Dez Bryant Wants to Prove He's the Best Wide Receiver in the NFL
It's not gonna be easy.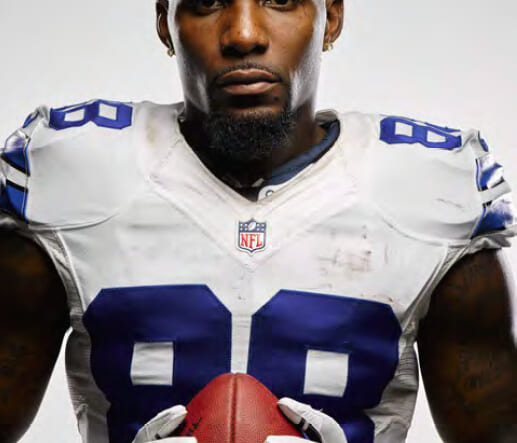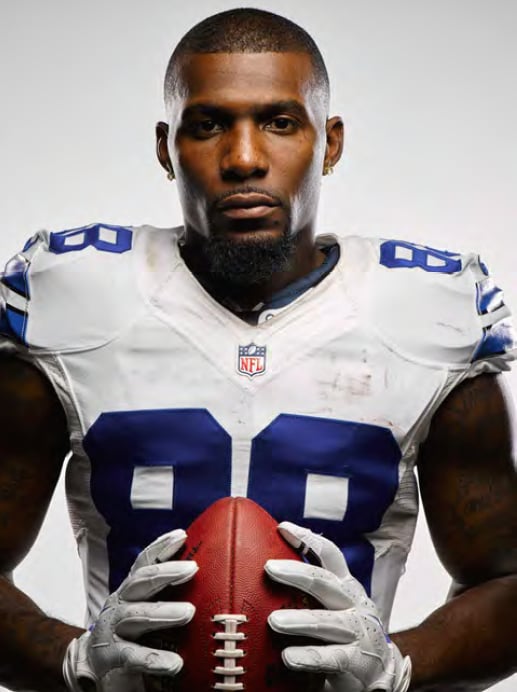 To understand Dallas Cowboys wide receiver Dez Bryant's passion for the game of football, and therefore to understand Dez Bryant himself, you don't need to look further than a recent moment on the field. Bryant stood and defiantly pointed at each and every member of the opposing secondary. "You can't guard me!" he taunted. "You can't guard me!" It wasn't a mid-season battle against one of the Cowboys' NFC rivals; it wasn't even a game. It was a preseason practice. And the secondary he was calling out? His own.

Bryant, a two-time Pro Bowler and former All-Pro who, last summer, signed a five-year, $70-million contract with $23 million guaranteed (and a $20 million signing bonus), is the last guy you'd expect to waste time and energy calling out teammates on virtually meaningless summer drills. But to Bryant, football means everything. Especially this year. In 2015, No. 88 was plagued by injuries—a hamstring, then a broken foot—resulting in the worst season of his career. So the 27-year-old has made it his mission to demonstrate once again that he's the top wide receiver in the NFL. "I'm ready to go," he declared. "I'm ready to get back in beast mode." 
Since he was a teenager, Bryant has played in beast and every other imaginable mode. At Lufkin High School in East Texas, he terrorized defenses as a four-star prospect on the grid and was one of the Longhorn State's top triple jumpers. In 2008, his second and last year playing for Oklahoma State University, his 87 receptions, 1,480 yards and 19 touchdowns earned him All-American honors. While some teams expressed concern after an NCAA violation involving a lunch with Deion Sanders, Cowboys owner Jerry Jones saw the future of his franchise, a 6'2", 225-pound powerhouse who ran the 40 in 4.52, with a 38-inch vertical leap.

In the 2010 draft, Dallas traded up with the New England Patriots to land Bryant 24th overall. The organization felt they were getting a receiver with huge potential, a combination of speed, strength and power. What they didn't know is that they'd be getting an inimitable playmaker. Between 2012 and 2014, despite constant double coverage, Bryant averaged 91 receptions, 1,311 yards and 13.6 touchdowns, more than any other receiver in the NFL. 
The irony is that Bryant shouldn't be a superstar. He could have just as easily become a statistic. When Dez was nine, his mother, Angela, spent a year and a half in jail for selling crack. He moved in with his father and frequently relied on the Salvation Army or a generous neighbor's table for his meals. Bryant literally stole his first set of football pads from the stoop of an abandoned trailer. "We never, ever had that guidance," he told Rolling Stone last year. "We just did whatever the hell we wanted to." It was no surprise that some teams considered him undraftable at the time because of "undeveloped life skills." The only skills he'd mastered as a kid were running and catching a football.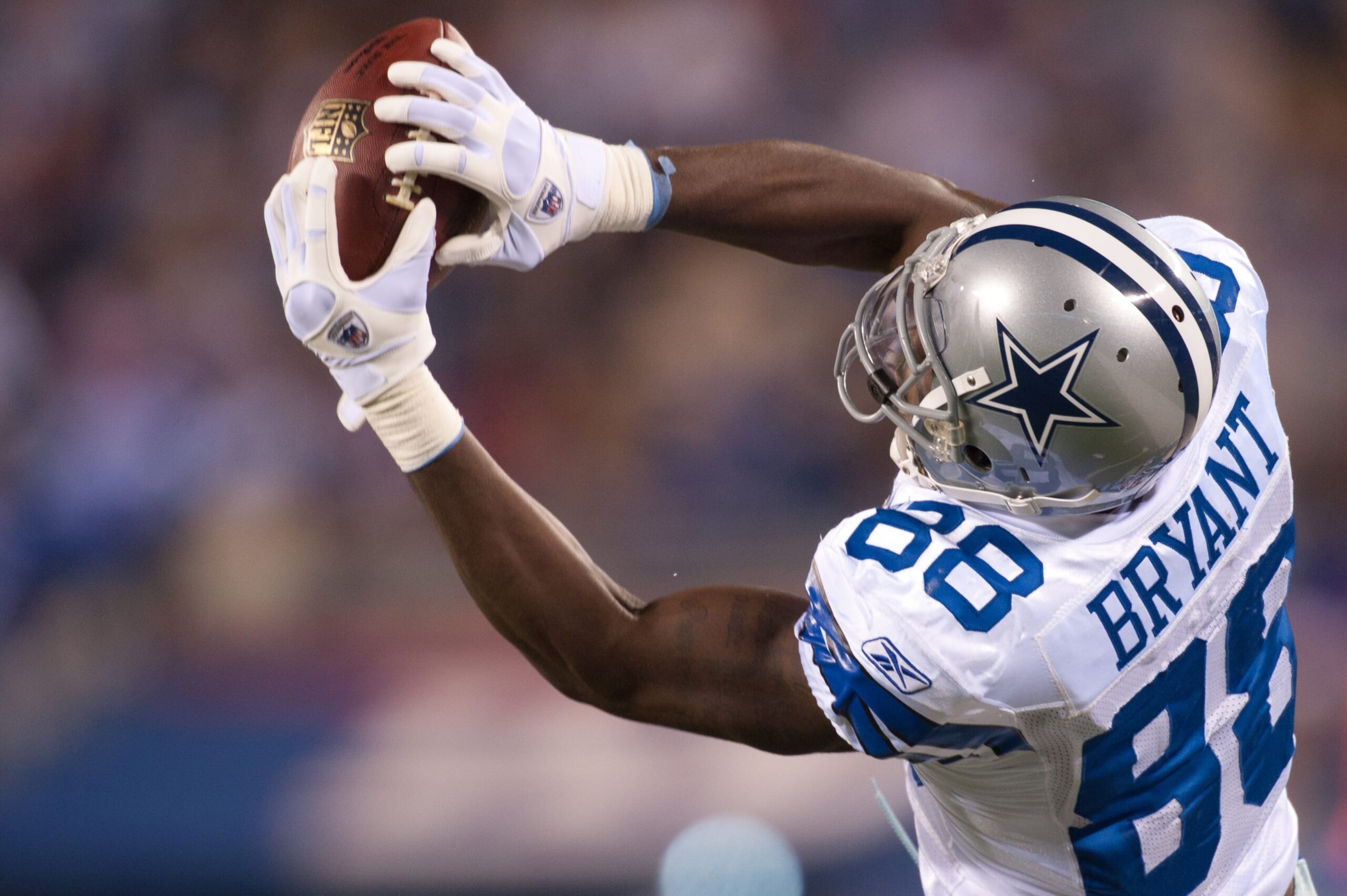 Yet what makes Bryant so special is more than just talent. More than the explosive ability to get open right away, so Tony Romo doesn't have to sit in the pocket too long. Bryant's gift, which will help land his jersey in Canton someday, is his palpable hunger for the pigskin. "He goes after the ball like no other receiver does, besides Julio Jones," Redskin Josh Norman, one the best cornerbacks in the game, told ESPN. "There are a handful of guys [at the top], but he is more or less making a play out of no play. He's a game changer in that aspect. He'll let you know about it, and I like playing against guys like that, I really do, because you get the most out of that battle. It makes you want to do more than you thought of yourself. He brings it out of you."
Bryant plays with a primordial urgency, as if making the catch is about much more than the game or the score—or money and fame. It's as if his very existence depends on it. And that drive, which he brings to each snap, is infectious. "He brings great energy. I think it's great, not only for him but for all of us, to have him there," his teammate, tight end Jason Witten, recently said. "He's always talking about routes and what we can do better." 
On occasion, the wide receiver's zeal has landed him in hot water, including a few TMZ-worthy scraps with teammates Greg Hardy and Tyler Patmon. But the issue isn't that he's too cocky or too big a star to care about his fellow players; it's that Bryant is so vested. He's got winning in his DNA. Disrespect the game and you disrespect Dez. And he'll be the first to let you know. "People don't understand me; they paint their own pictures of me," he once lamented. "I'll show them. The biggest joy I can ever get is me proving a doubter wrong. I love it." 
As far as 2016 predictions go, Bryant isn't the only one thinking the beast is back. He's one of 12 NFL stars featured on NBC's Carrie Underwood–crooned Sunday Night Football opener this year. And ESPN's fantasy football prognosticators are projecting an 84-reception, 1,207-yard, 14.4-touchdown season for No. 88. But Randy Moss, one of the greatest ever to play wide receiver, might have said it best. "I'm looking for Dez Bryant to regain his dominance as the No. 1 receiver in the National Football League."  
This article first appeared in Maxim's October 2016 issue. Subscribe here.