Director Francis Ford Coppola Is Finally Publishing His 'Godfather' Notebook
It's an offer diehard fans can't refuse.
It has been 44 years since the release of The Godfather, and film buffs remain beguiled by Francis Ford Coppola's stone-cold masterpiece. Now, fans can catch a glimpse into the painstaking work Coppola put into adapting Mario Puzo's landmark mafia epic for the big screen.
Regan Arts just announced they will publish the notes and annotations Coppola wrote while reading Puzo's novel. According to the publisher, Coppola had his notes on hand during filming, and they served as an invaluable resource to the then-obscure director. 
"This notebook was my private work reference to The Godfather film, and after many years, I'm excited to share it with those who may be interested," Coppola said in a statement.
The Godfather Notebook: Deluxe Edition comes with a foreword from Coppola as well as exclusive behind-the-scenes photographs. Here's a peek at the actual book: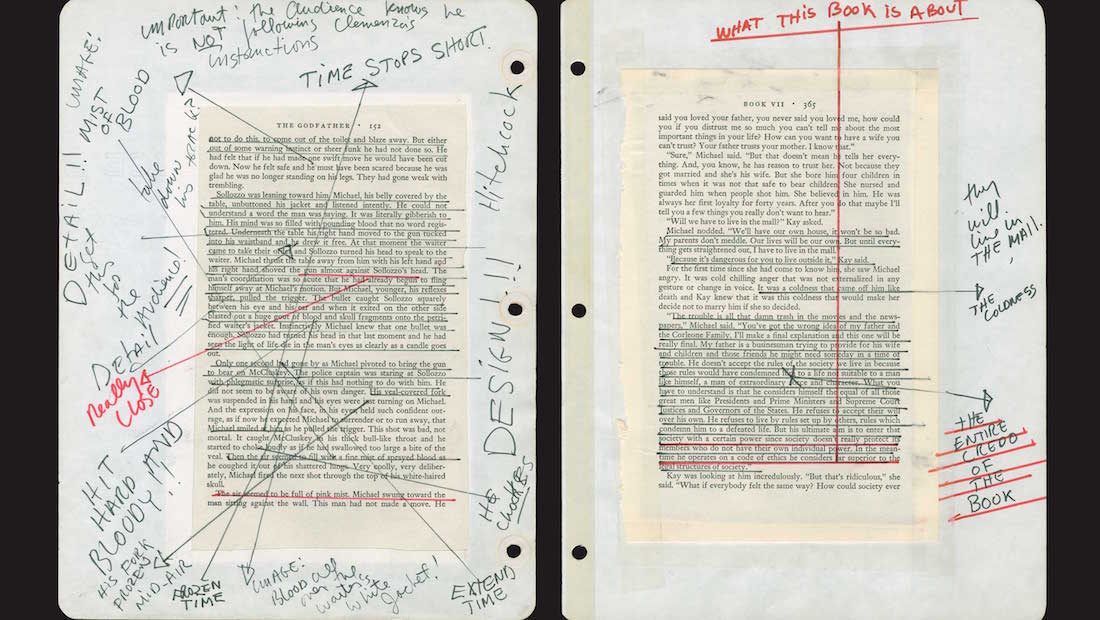 In a previous interview Coppola revealed just how exhaustive his notes were. He jotted down his first impressions on the book and then tore out all its pages so that he could add even more annotations.
When I realized I was actually gonna make a movie out of the novel The Godfather, I sat down and began to read the book very, very carefully. I think it's important to put your impressions down on the first reading because those are the initial instincts about what you thought was good or what you didn't understand and what you thought was bad, and so I took the book and actually wrote my comments right on the book itself.
The historic (and huge) notebook will be 720 pages long and cost $50.