Watch the First Trailer for 'The Simpsons' Creator's New Show, 'Disenchantment'
Matt Groening is getting medieval with his latest cartoon.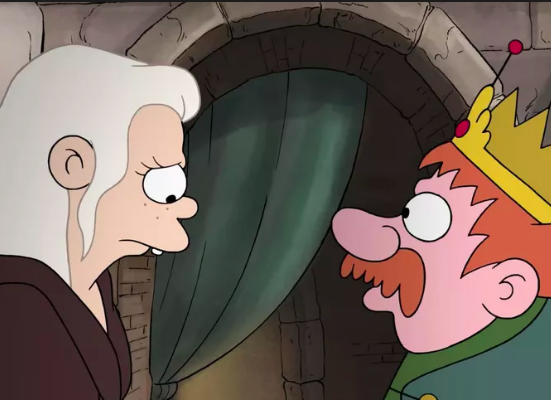 Netflix
As the trailer above points out, he showed us the future in Futurama, the present in The Simpsons, and now Matt Groening is showing us the past.
The first trailer just dropped for his upcoming Netflix series, Disenchantment, and in it we meet a princess returning home to her grumpy father, the king… and no one can deny it looks like a Groening cartoon.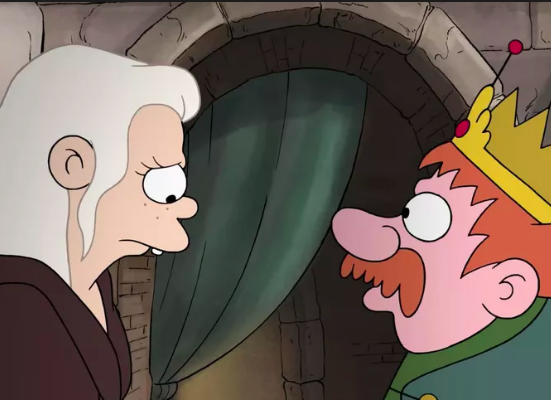 Here's the official plot description:
In Disenchantment, viewers will be whisked away to the crumbling medieval kingdom of Dreamland, where they will follow the misadventures of hard-drinking young princess Bean, her feisty elf companion Elfo, and her personal demon Luci. Along the way, the oddball trio will encounter ogres, sprites, harpies, imps, trolls, walruses, and lots of human fools.
There's some hardcore talent involved as well, including Abbi Jacobson from Broad City as Bean and comedian Eric Andre as Luci.
The first 10 episodes will premiere August 17th, and Netflix has already ordered a 10-episode second season. That's gotta be a good sign, right?