DJ Khaled Was 100% Chill About Being Lost At Sea
His Snapchat documentation of being stranded on his jet ski makes for an amazing story.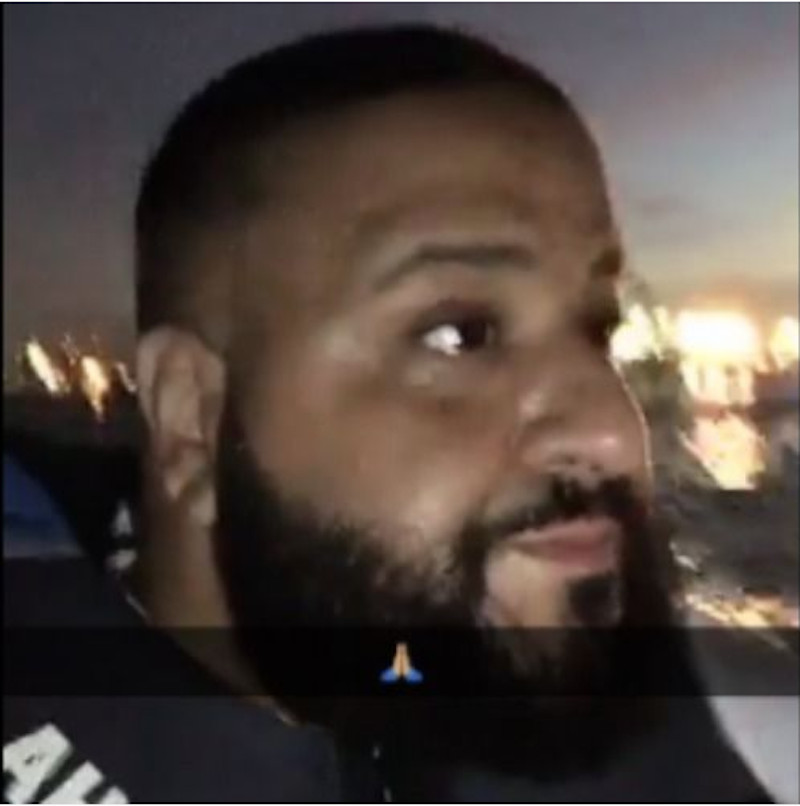 Have you ever been to a mini golf course where there are ponds and moats all over to fuck up your game, while also creating an environment that makes teenagers want to kiss? Alright, well then you probably know how there's a vast difference between enjoying water in the daytime (tranquil, inspiring, etc) than in the nighttime (terrifying, the thing of actual nightmares). DJ Khaled, who has become pretty famous for having the best social media presence around, recently Snapchatted what would otherwise be a terrifying experience lost at sea aboard a jet ski, but somehow made it seem like a fun thing to be happening.
DJ KHALED IS CURRENTLY LOST AT SEA WHILE ON HIS JET SKI.
SOMEONE SAVE HIM PLEASE. pic.twitter.com/Z1HpwgfcGs

— Marc Saucer (@msaucer94) December 14, 2015
" tml-render-layout="inline
The ordeal started when Khaeled set out on his jet ski to meet up with Rick Ross for lunch at his house. He must have had one mimosa too many, because he got lost on his way home. Thankfully, since he was able to keep so cool headed, he found his way. Let this be a lesson to us all.
I made it I'm back thank u to all yall checking in please never try to drive Jets skies at night and especially if your lost at sea bless up

— DJ KHALED (@djkhaled) December 15, 2015
" tml-render-layout="inline