'American Pie' Singer Don McLean Was Arrested For Domestic Violence
Police officers were called to his home early Monday morning.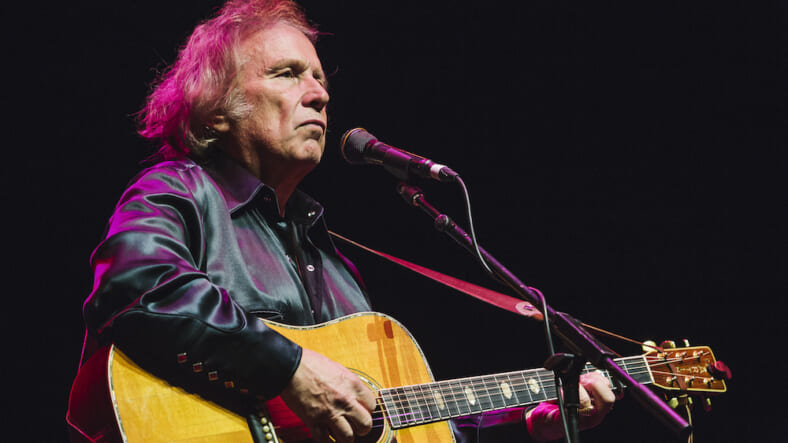 In the wee hours of Monday morning, police officers were called to the home of Don McLean in Camden, Maine. McLean, best known for writing the song "American Pie," was brought in for a misdemeanor domestic violence assault charge, the details of which are unknown at this time.
According to TMZ, McLean has since posted $10,000 bail and has been released. The local Wiscasset Newspaper went public with McLean's mugshot and the report that the singer is scheduled to appear in Knox County Unified Court in Rockland on February 22nd.

McLean has lived in Camden with his wife Patrisha McLean, and their two children, Jackie and Wyatt since the early 1990s. He has no known prior run-ins with the law, aside from a fine for speeding in 2013.