If You're Obsessed with Cars and Watches, You'll Want this New Photo Book
They have more in common than you think.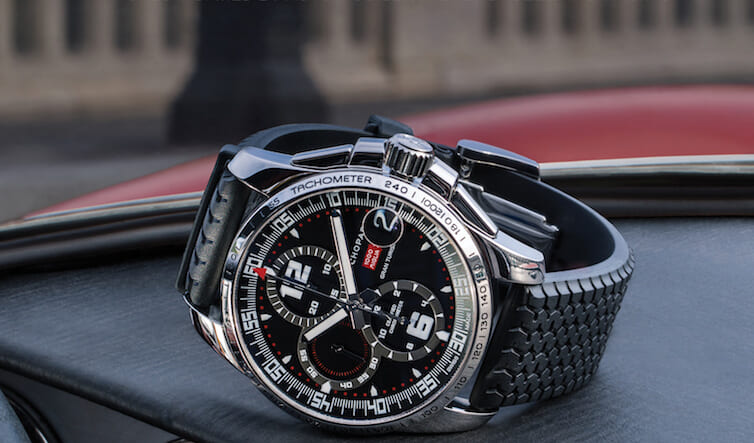 The worlds of luxury watchmaking and racing collide in the new photo book Drive Time. Author Aaron Sigmond explores the long-running history of automobile and motorcycle-inspired timepieces, curating images of iconic models mostly from the mid-to-late twentieth century.
Known car connoisseur Jay Leno even mused about the similarities between driving and counting time in a forward to the book:
Mechanical watches and automobiles have a lot in common. For example, a contemporary twin clutch paddle-shift transmission might be faster than a conventional manual gearbox, but I don't think it's more satisfying to drive. Then consider this: An electronic watch might keep time to the hundredth of a second, but that's nowhere near as rewarding as that quiet moment when you wind the crown on a mechanical watch each evening before you go to bed.
Below, see the interplay in five images from the photo book:
Drive Time: Watches Inspired by Automobiles, Motorcycles and Racing is now available through Rizzoli for $85.