Now You Can Make Steakhouse-Quality Meats at Home With This Badass Dry-Aging Fridge
Hell yes.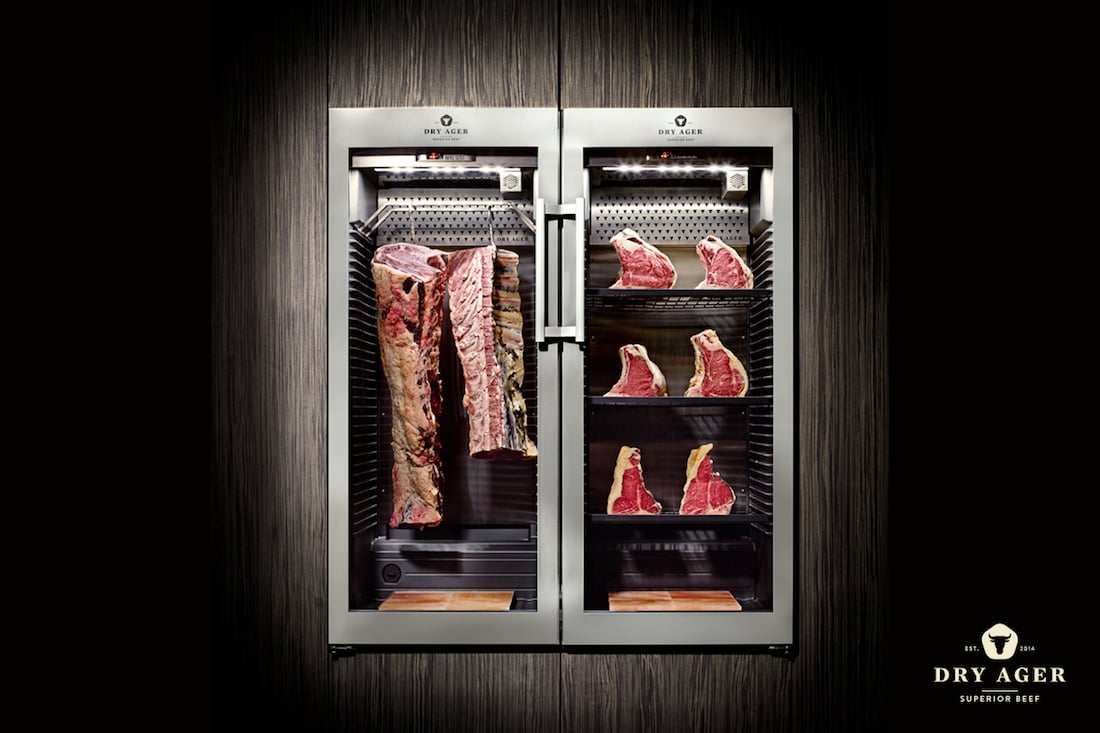 No matter how many Gordon Ramsey tutorials you agonize over on YouTube, you'll probably never be able to cook a steak to succulent, steak house-worthy perfection at home. It's just a sad truth.
That is, unless you actually dry age your meat beforehand—a technique that accounts for the melt-in-your-mouth tenderness and flavor of the expensive steaks you devour at blue-chip steakhouses.

You know, the kind of places that dole out creamed spinach, bacon-loaded wedge salads, Oysters Rockefeller and twice-baked potatoes on the reg along with glorious hunks of dry-aged beef. 
Thankfully, Dry Ager has unveiled a compact dry-aging fridge that can transform your home into a virtual freakin' steakhouse. 
It replicates the dry-aging process of slaughterhouses and butcher shops with precisely controlled temperature, humidity and airflow. An active UVC-ventilated-disinfection system keeps the air sterile and conducive to procuring some of the tastiest cuts outside of a legit meat mecca.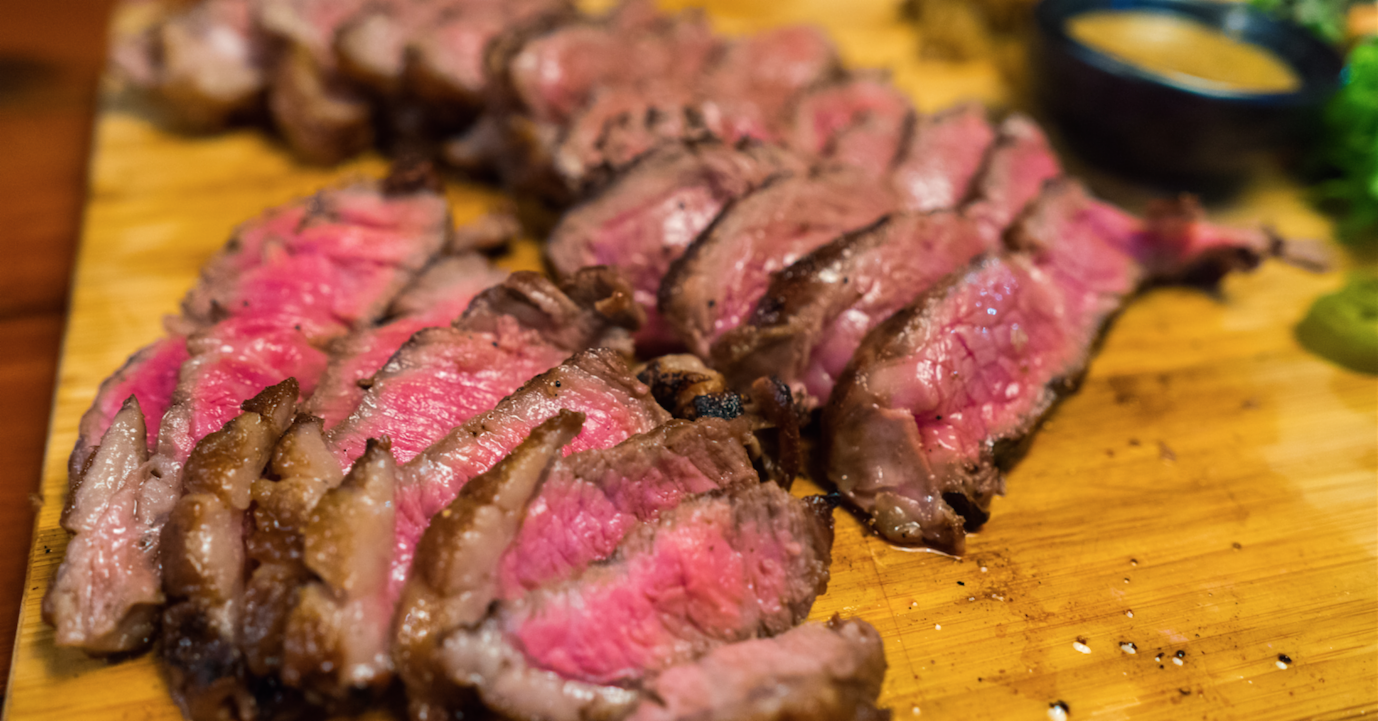 This German-made beauty isn't limited to just dry aging beef. It can also be used for the production of charcuterie, air drying cured ham and salami, and storing cheese.
The Dry Ager Dry Aging Fridge comes in two sizes—the DX 500, which can handle up to 44 pounds of meat, and the DX 1000, which can handle up to 220 pounds, which seems like overkill unless you plan on opening your very own restaurant.
The DX 500 is available for $3,000 while the DX 1000 runs for $4,500.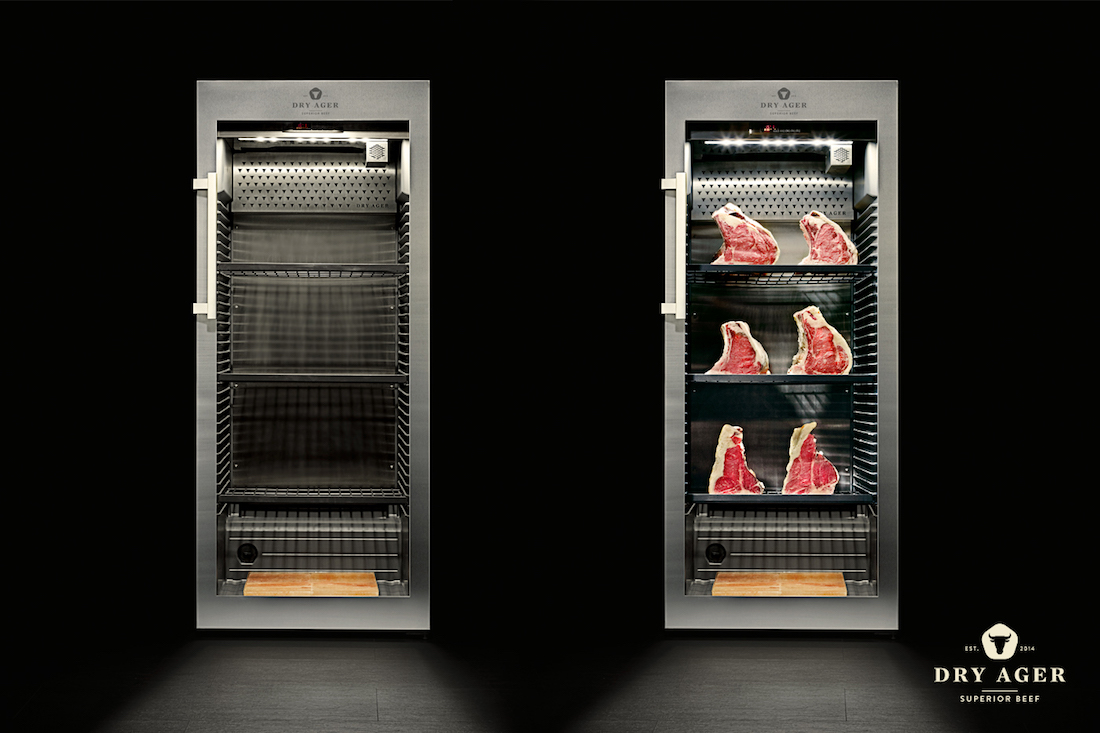 They might be the priciest fridges you'll ever own, but it's really not much more than several big-ticket dinners at Peter Luger's in NYC or Bern's in Tampa, right?