Celebrate the End of 'Duck Dynasty' With the Family's Five Funniest Moments
The camo-clad reality stars just announced the end of their 5-year run.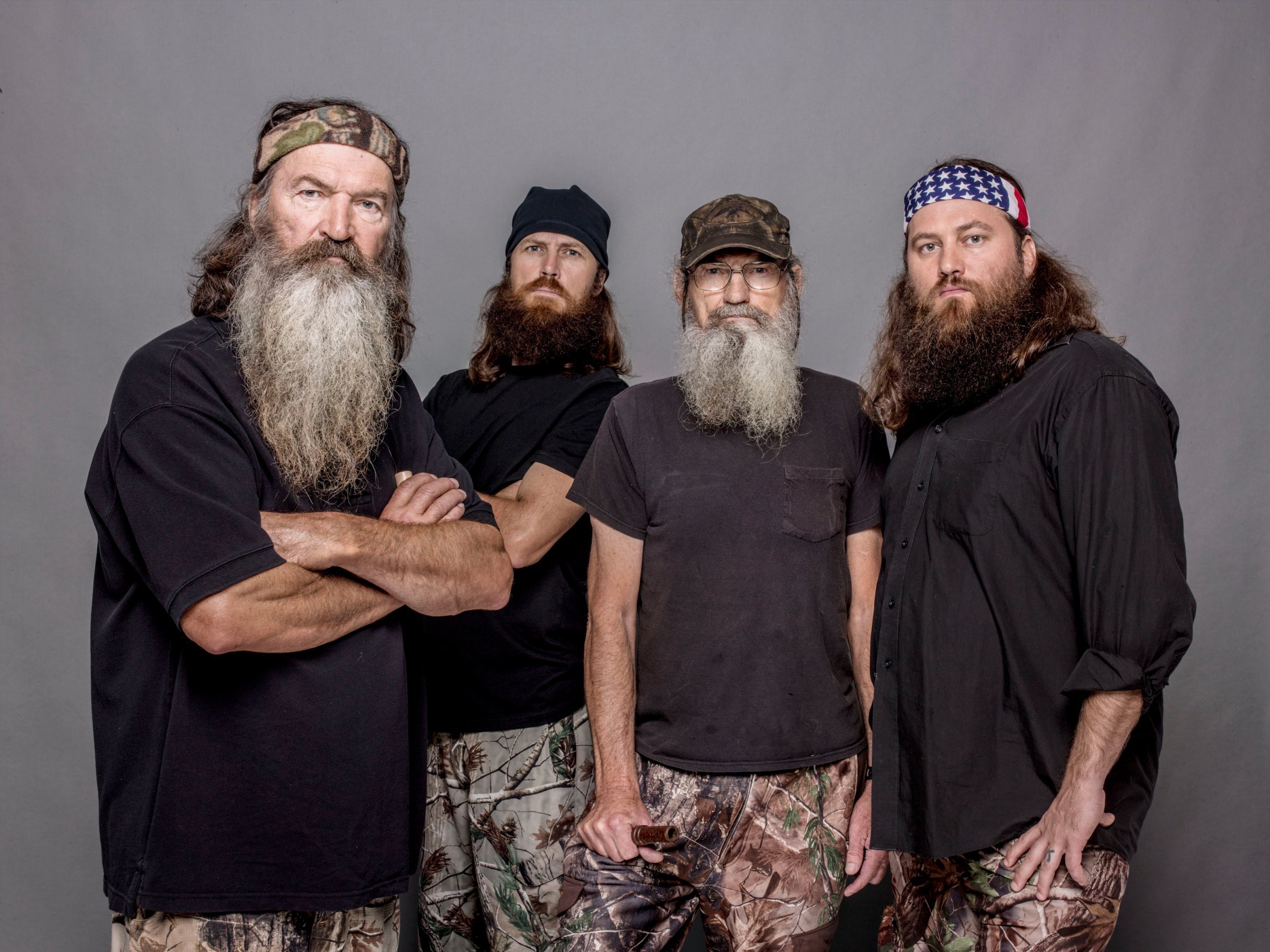 After five years on the air, the Duck Dynasty crew are hanging up the camo and calling it quits.
The news came just before Thursday's season 11 premiere. The gang even recorded a goofy announcement:
With unkempt beards and unapologetic redneck antics, Duck Dynasty has been one of A&E's most successful shows. Its season 4 premiere currently holds the record for the most-watched non-fiction show in cable television history, but it's ratings have declined rapidly in recent years. Its season 10 premiere brought in an extremely disappointing 1.3 million viewers.
Maybe it had something to do with that god-awful Christmas album.
Anyway, celebrate the end of the Duck Dynasty's reign with the five most hilarious moments from the show. 
1. Hunting for "Dongs" 
https://www.youtube.com/watch?v=XFWBdN-qO50
2. Doughnut Eating Contest 
https://www.youtube.com/watch?v=wnxMwJO_hFo
3. Phil-osophy: How Phil Deals With Chatter
https://www.youtube.com/watch?v=xdj57V6HNQI
4. Duck Dynasty Basketball Game 
5. Beaver Rant 
https://www.youtube.com/watch?v=FSJIEGOdAXE
h/t: The Smokeroom