Ed Sheeran Made a Lame Cameo on 'Game of Thrones' And Pretty Much Everyone Hated It
If only Arya Stark had unleashed her bloodthirsty vengeance on him…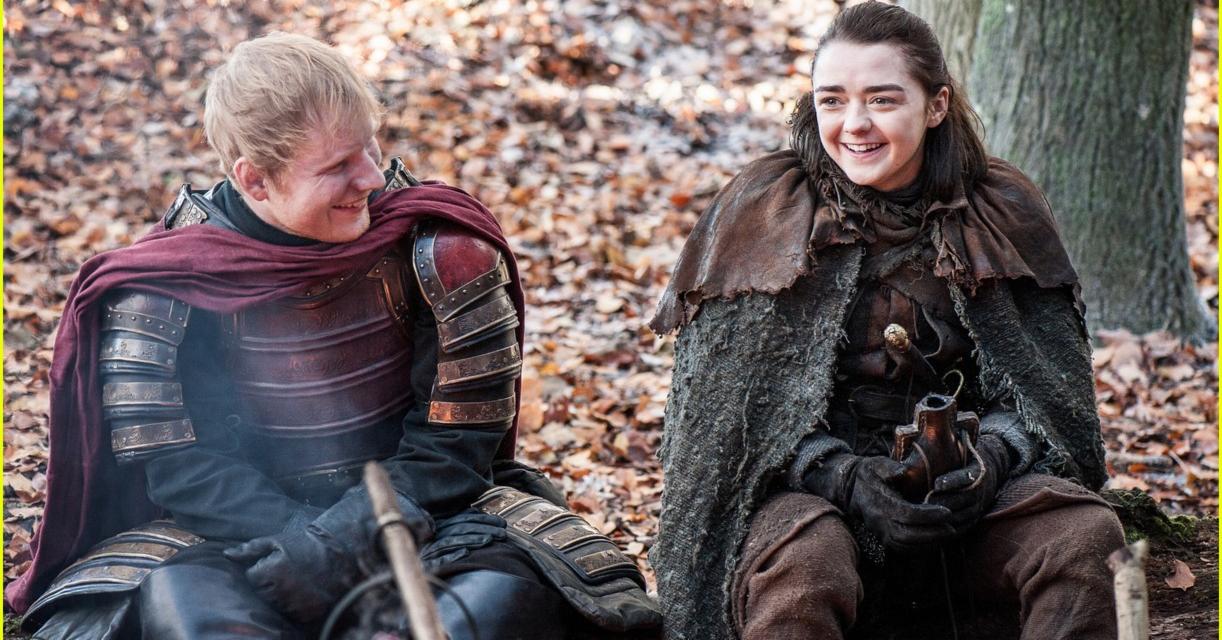 Season 7 of Game of Thrones premiered Sunday night and naturally fans of the show exploded on social media about…cuddly English pop star Ed Sheeran?
Sheeran was a guest on the episode—it was really kind of a glorified cameo—and while he's got a strong fan base and has had solid chart-topping hits, it seems no one wanted to mix the ginger singer into the show's usual brew of treachery, scheming, and murder. 
A sampling from Twitter tells the tale.
I don't even know who Ed Sheeran is but recognized him on #GameofThrones. Not sure why cameos are necessary on the most popular show on TV

— Sam T (@smtfsc) July 17, 2017
Was half thinking of getting back into watching GoT but I just saw that ed sheeran sings in the new episode so nah buddy, thanks.

— Rebecca (@Becca92_) July 17, 2017
Ed Sheeran getting stabbed multiple times or getting beheaded in GoT is what i want to see.

— sm (@kazraz_) July 17, 2017
Audibly groaned when Ed Sheeran came on screen in #GameOfThrones because it was entirely unnecessary and not subtle in the slightest

— Adam Valentine (@Adam86Valentine) July 17, 2017
https://twitter.com/shikhathakkar97/status/886904730554966016
Exactly! The focus was on the fact that he is Ed Sheeran, not on the plot – there wasn't even an attempt at a character!

— Stephanie Soteriou 🍁🍂 (@StephanieRiou) July 17, 2017
You'd never know that the episode was all about Daenerys Targaryen coming to Westeros, dragons and all. Or how Arya Stark was on a badass mission to fuck up the Freys—which she did in the episode's bloody opening scene. Oh yeah, and the White Walkers are totally on their way.
Nope, Ed Sheeran was one of the biggest moments of the whole damn show, and sadly, he didn't even get carved up by Arya after he and his soldier pals offered her some roasted rabbit when she stumbled upon their campfire in the woods. 
Sheeran definitely has one defense: he's not the first sort of somewhat twee pop star to show up on GoT. Past guests from the music world included Coldplay's Will Champion, Snow Patrol's Gary Lightbody and Icelandic ambient progressive snooze-rockers Sigur Ros.  
But we still think Conor McGregor's rumored cameo would have made more sense. 
Anyways, here's a heavy metal cover of the Game of Thrones theme song, just for laughs: