Eddie Murphy Talks Cancel Culture And Why He Won't Be Wearing Leather Suits On His Stand-Up Comedy Tour
"Nah, man, you can't wear a leather suit at 58."
(Photo: Getty)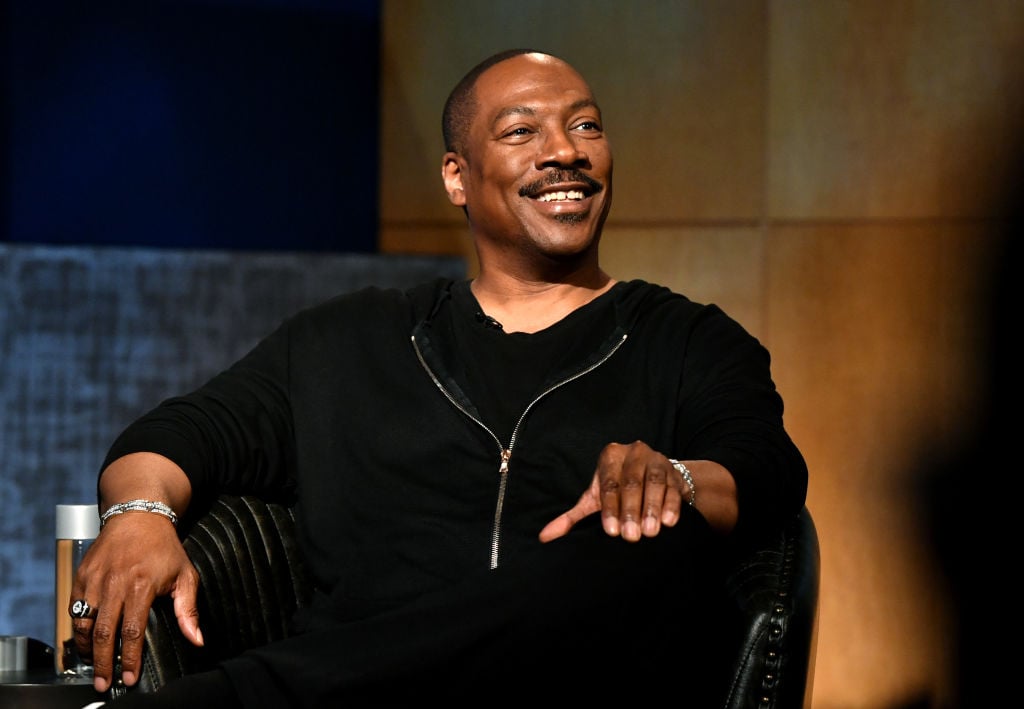 Comedy legend Eddie Murphy is embarking on a major comeback with his upcoming movie Dolemite Is My Name, a Netflix comedy special, a gig hosting Saturday Night Live for the first time since 1984 and an upcoming stand-up tour. 
But the undisputed king of R-rated 1980s comedy he's not worried about bringing his signature brand of humor back in light of today's more politically correct sensibilities.
In a new interview with the New York Times, the paper noted that Murphy was "criticized for jokes on his specials that talked about fear of contracting AIDS from kissing gay men," with the fallout leading him to retreat from stand-up in the early 2000s. Murphy says those past controveries has prepared him well for the current "cancel culture" that has bedeviled some of the biggest names in comedy.
"I went through all that stuff, so this is not scary," Murphy told the Times, while acknowledging that some of his old routines were "ignorant."
"There was a time when I was at the center of everything, what I was doing, and how funny I was and how popular," Murphy said. "I'm not at the center. Now my kids are and everything revolves around them."
Several well-known comedians have recently come under fire in light of today's so-called "cancel culture." Dave Chappelle's recent Sticks and Stones Netflix special was criticized for, among other grievances, his jokes about the trans community, his impersonation of a Chinese person, and his jibes about the Michael Jackson child molestation accusations.
Likewise, Kevin Hart resigned from hosting the Oscars last year when homophobic tweets from 2009 to 2011 resurfaced.  And comedian Shane Gillis was fired from Saturday Night Live literally days after being hired because of a racist comment he made on his podcast.
Meanwhile, Murphy also confirmed he won't be wearing one of his signature leather suits, which he famously wore in both Raw and Delirious, on his upcoming standup tour.
"Nah, man, you can't wear a leather suit at 58. If you watched Raw or Delirious," he said. "I don't sweat."
Dolemite Is My Name, the biopic in which Murphy plays 1970s funnyman Rudy Ray Moore, hits theaters on October 4 and Netflix on October 25. 
Murphy is joined in the cast by Keegan-Michael Key, Craig Robinson, Mike Epps, Chris Rock, T.I., Wesley Snipes, and more.
Murphy makes his long-awaited return to SNL on December 21.