Eminem Fires New Diss Track 'Killshot' at Machine Gun Kelly
"You would suck a d*ck to f*cking be me for a second."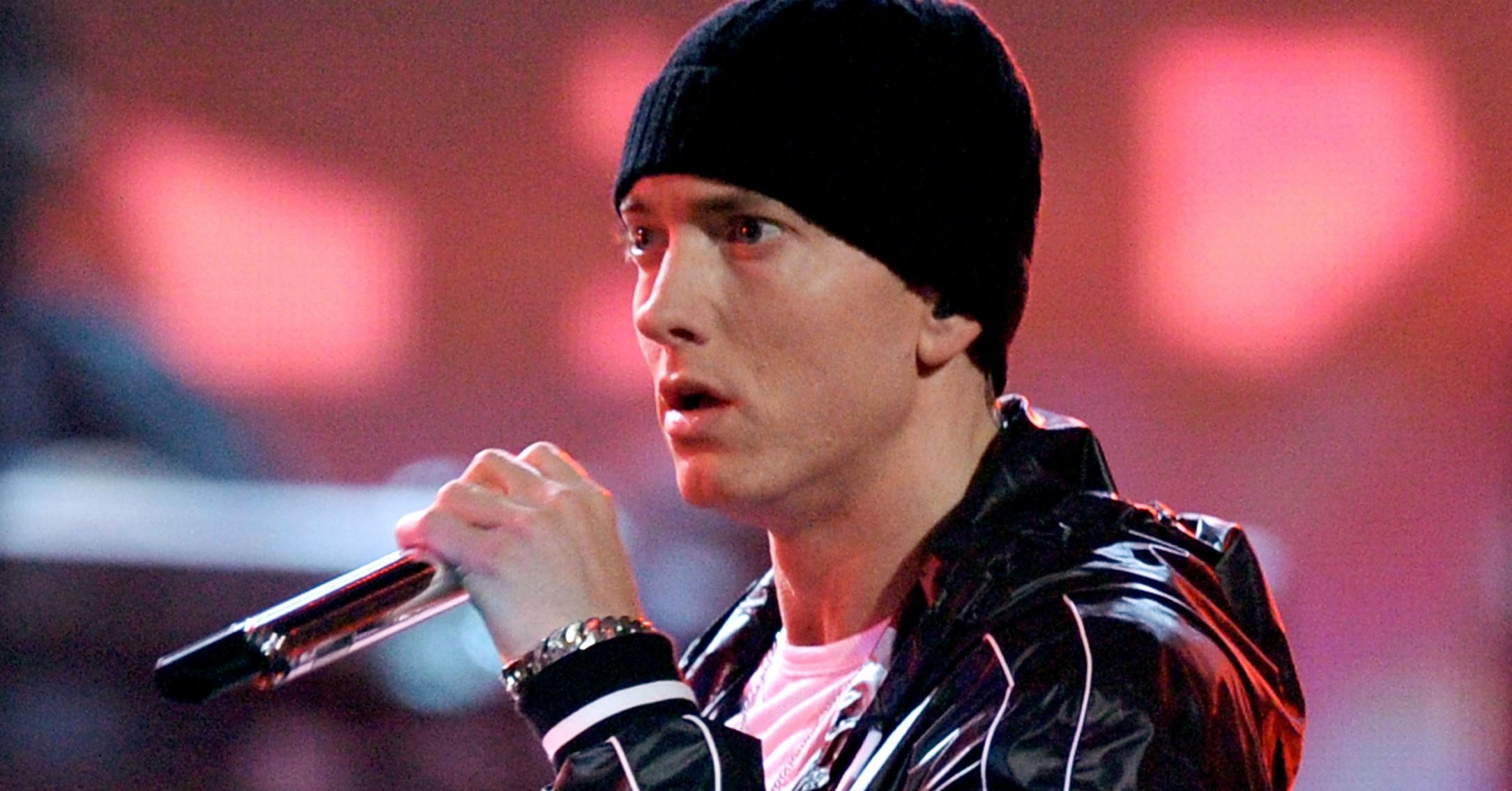 Getty Images
Eminem had Machine Gun Kelly in his cross hairs. And he just went in for the kill. 
Less than two weeks MGK burned Em on "Rap Devil," the Detroit-bred MC has turned around a scathing diss track of his own titled "Killshot." Listen to it above.
Eminem accuses Kelly of using his name for click bait after roasting his man bun, album sales and much more while rhyming over a wide variety of complex rhythmic schemes. 
Here's that autograph for your daughter, I wrote it on a Starter cap
Stan, Stan, son, listen, man, dad isn't mad
But how you gonna name yourself after a damn gun and have a man bun?
[…] Your reply got the crowd yelling, "Woo"
So before you die let's see who can out-petty who
With your corny rhymes
Ow, Kelly, ooh, but I'm 45 and I'm still outselling you
By 29 I had three albums that had blew
Curiously, Eminem also calls out Diddy and ties him to Tupac's murder. Complex has further details: 
"KILLSHOT" also included a line about Diddy's alleged involvement in one of hip-hop's most mysterious murders: "The day you put out a hit is the day that Diddy admits that he put the hit out that got Pac killed."

Though it's a bold line, Em later clarifies it was a joke: "Oh, and I'm just kidding, Diddy. You know I love you," he states at the end.
In the last 30 seconds, Eminem twists the chorus of "Rap Devil" to deliver one final blow. 
I sick of you being whack and still using that motherfucking autotune  so let's talk about it 
I'm sick of your mumble rap mouth, need to get the cock up out it before we can even talk about it
I'm sick of your blonde hair and earrings, just because you look in the mirror and think that you're Marshall Mathers
Don't mean you are and you're not about it, so just leave a dick in your mouth and leave my daughter outtie
Twitter's reaction to "Killshot" has been overwhelmingly positive: 
https://twitter.com/YMDgento/status/1040692691355533312
Killshot, I will not fail, I'm with the Doc still
But this idiot's boss pops pills and tells him he's got skills
But Kells, the day you put out a hit's the day Diddy admits
That he put the hit out that got Pac killed, ah…#KILLSHOT pic.twitter.com/i9aKsVywLi

— iller (@pjzaks313) September 14, 2018
Your move, Kelly.