Eminem Just Dropped a New Single About White Privilege, And the Internet Has Opinions
"So they call it a Kaepernick tantrum if you don't stand for the national anthem."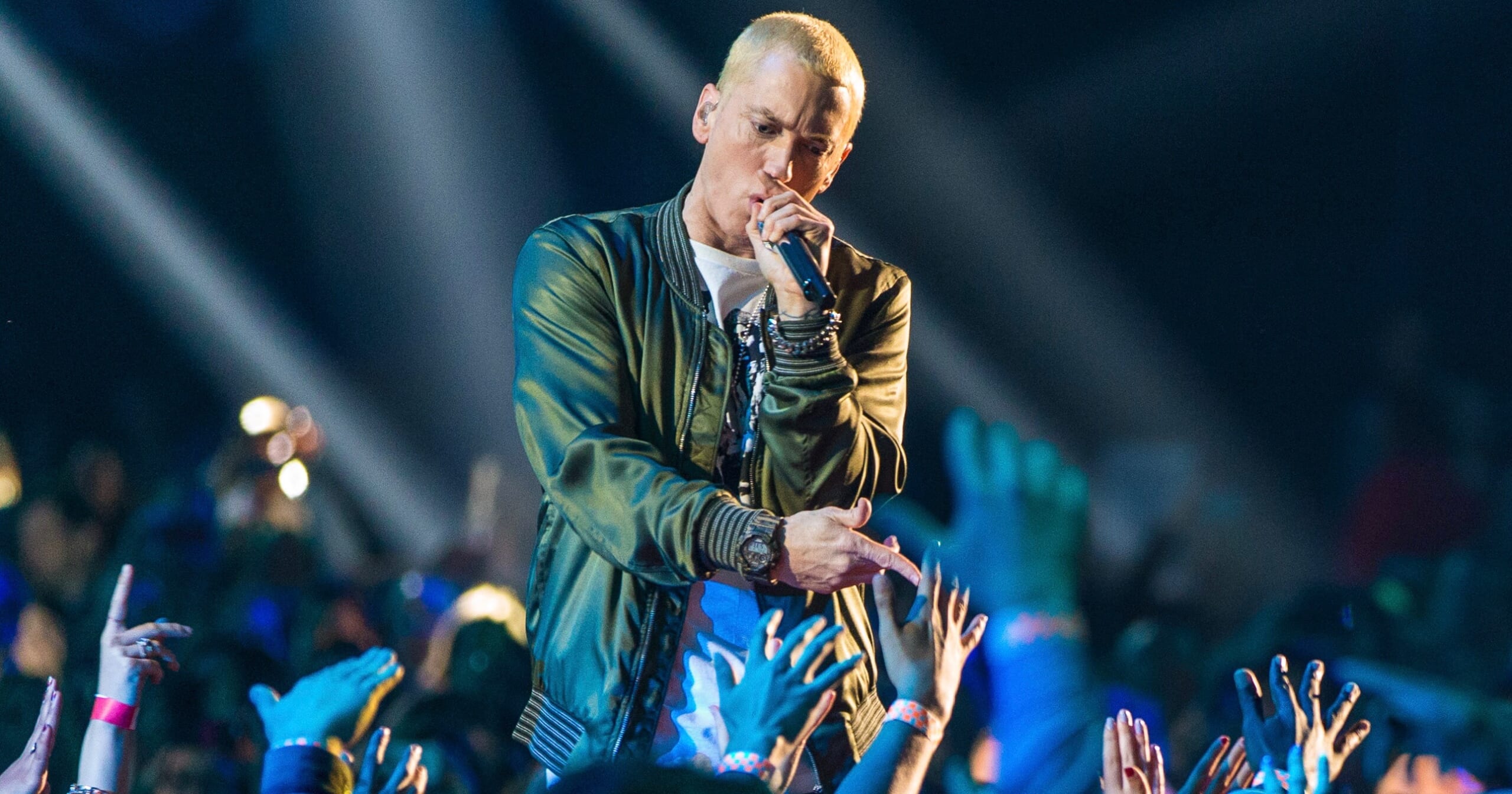 Photo: Getty Images
Eminem isn't afraid of controversy, and the single he just dropped Thursday night is more proof than anyone probably needed.
"Untouchable" is a searing indictment of white privilege and a defense of the black community, and the artist also known as Marshall Mathers infuses every line with biting anger. 
Proof that the cut hit a nerve is easily found on its Youtube homepage—almost 2 million views in less than 24 hours. 
Many social media reactions have been positive.
https://twitter.com/Malikhind/status/938990207956684800https://twitter.com/drcam_pen03/status/939002960486342658https://twitter.com/Genius/status/938988635742904325https://twitter.com/sconteh18/status/938983893809729536https://twitter.com/Shereesamantha/status/939062680920268800
There were some less positive opinions, ranging from mild criticism to outright dislike. 
So Untouchable is a little heavy handed and if it was made by anyone other then Eminem they'd get raked through the coals. But I gotta say I didn't hate it. Even if the hook is not good, I like the idea. I just hope this isn't the whole album

— Chris Medina (@CJMedina2) December 8, 2017
this new Eminem is gonna be fucking garbage. i hate to say it but after hearing Untouchable i lost hope lol

— jacob (@prodby89ine) December 8, 2017
https://twitter.com/AqrezYT/status/939003060830875648
Eminem's new song is ok. It's not trash or overly good or amazing. However I like it. Casual rap/em fans wont like it and say it's too political. Some stans will say they hate it bc it's not old em. Solid 7/10 imo. #UNTOUCHABLE

— Kenneth Tapp (@TappKenneth) December 8, 2017
https://twitter.com/bigdaddytrump16/status/938987459328618497
So not everyone is 100% happy, that's for sure. 
But love him or hate him, it's hard to deny the fact that Eminem always seems to speak with ferocious honesty.