Eminem Announces Official 'Revival' Release Date With Yet Another Bizarre Pharmaceutical Ad
Christmas is coming early for Em fans.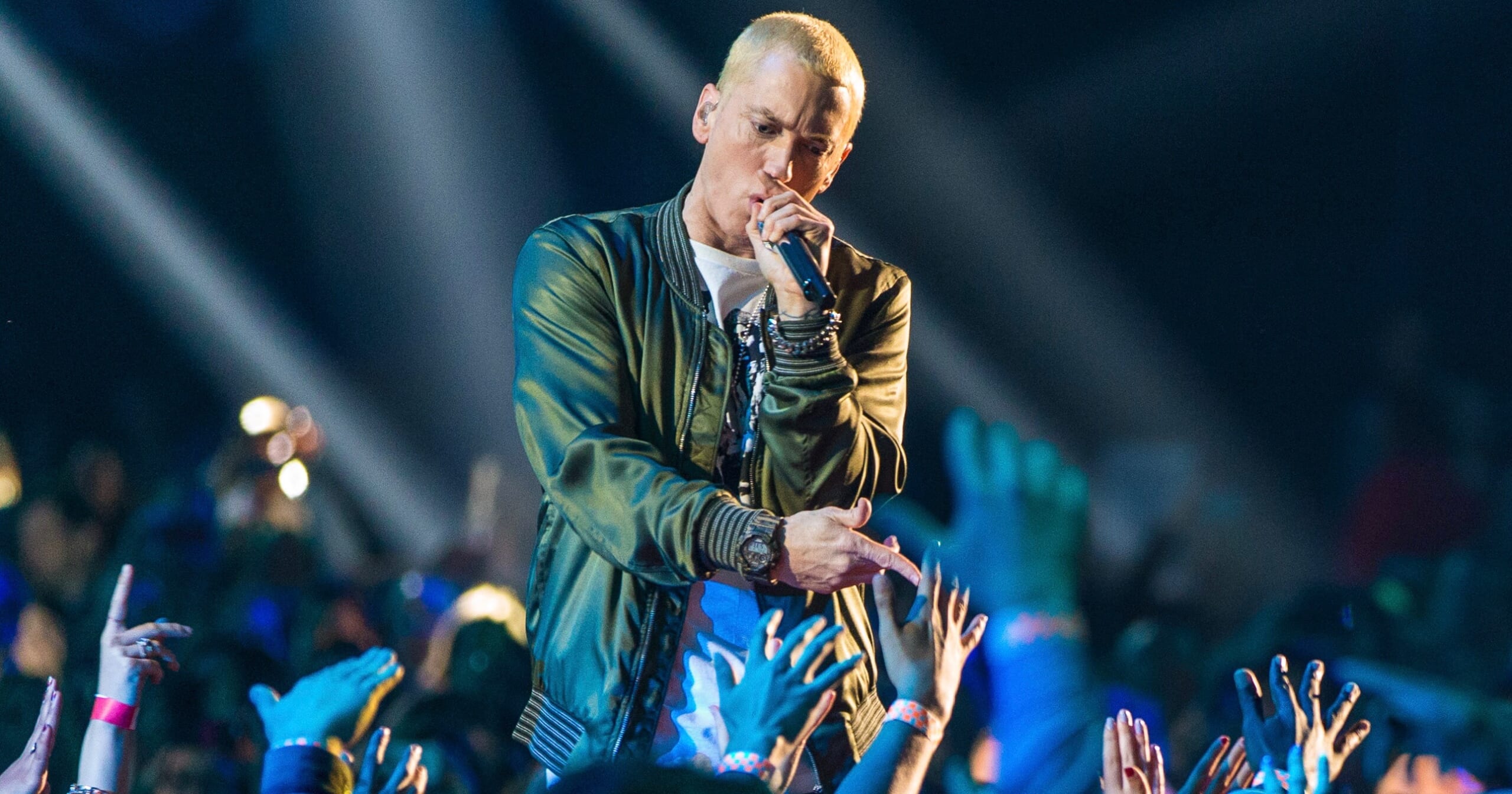 Photo: Getty Images
Earlier this month, our ear holes were treated to "Walk on Water," the first single from Eminem's upcoming album. The Detroit rapper has now confirmed the album's title and release date with another goofy pharmaceutical ad.  
"Today I've got great news for you suffering from Atrox Rithimus," a generic spokesman explains in the above video. Revival isn't a medication at all. Revival is the name of a new from Eminem, and it's coming out December 15." 
It's supposedly the last time we'll hear about the fabricated "Atrox Rithimus" condition, which very loosely translates to "bad rhythm."
https://www.youtube.com/watch?v=sOP0425JfT4
Revival will be Em's first full-length album since 2013's The Marshall Mathers LP 2. We'll see if it lives up to the hype when it drops December 15.