Exclusive: Krysten Ritter Strips Down In Racy New Clip from 'Search Party'
The lingerie-clad 'Jessica Jones' star absolutely owns this scene.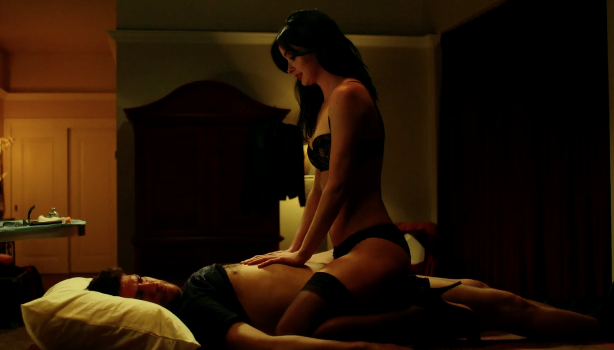 In this exclusive sneak peek at the upcoming road-trip raunchfest Search Party, Adam Pally leaves a bar with Jessica Jones star Krysten Ritter before realizing that his potential one-night-stand has gone horribly wrong. Waking up in a dazed stupor, Pally learns she's actually an organ harvester with one thing on her mind: His kidneys. 
The brotastic comedy follows a group of pals (T.J. Miller, Thomas Middleditch, and Pally) after one is kidnapped and stranded in the desert in the wake of his wedding ending an extremely sour note. Search Party hits theaters May 13.