Watch Benicio Del Toro and Josh Brolin Battle Drug Cartels in Exclusive 'Sicario: Day of The Soldado' Trailer
It's the action-packed sequel's baddest trailer yet.
(Photo: Sony Pictures)
The sequel to the gritty 2015 cocaine cartel action hit Sicario has a new trailer, and Maxim has the very first look.
In Sicario: Day of The Soldado, Josh Brolin's CIA agent Matt Graver and Benicio Del Toro's unscrupulous enforcer Alejandro Gillick are back to settle old scores with the Mexican drug cartels.
The trailer features them eliminating cartel thugs with gunfire and what appear to be flying drones, and Brolin declaring he's going to war against "everyone." In short, this sequel is set to be seriously badass.
Here's an official synopsis from Sony Pictures:
In the drug war, there are no rules – and as the cartels have begun trafficking terrorists across the US border, federal agent Matt Graver (Josh Brolin) calls on the mysterious Alejandro (Benicio Del Toro), whose family was murdered by a cartel kingpin, to escalate the war in nefarious ways.

Alejandro kidnaps the kingpin's daughter to inflame the conflict – but when the girl is seen as collateral damage, her fate will come between the two men as they question everything they are fighting for.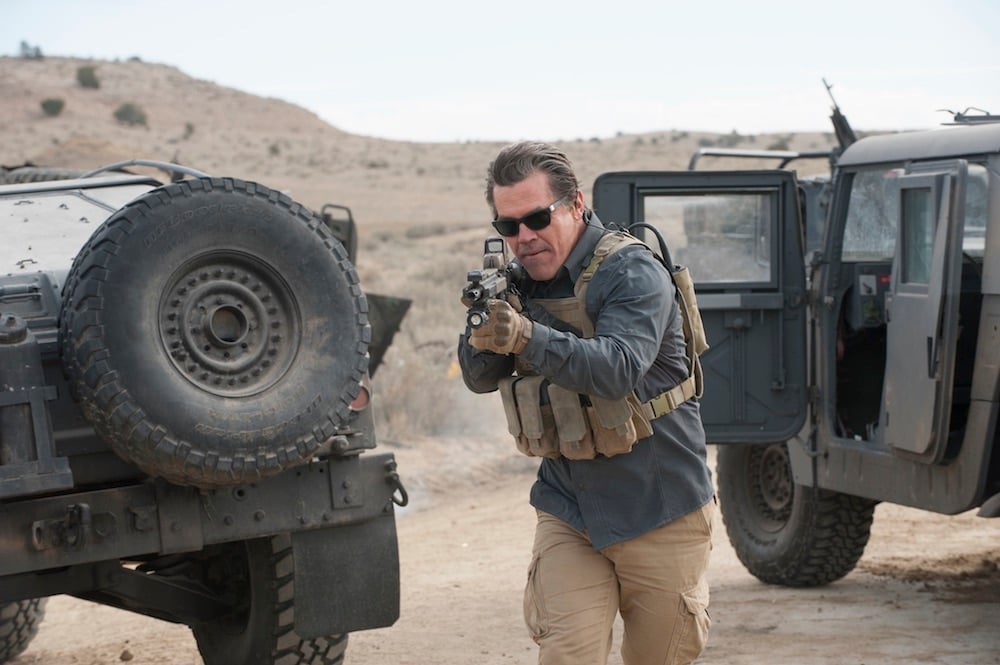 Brolin also told Collider the sequel would be even more epic than the first movie.
"I think it's just more severe, man. All the way around," he said. "I think the characters are more severe. I think the movie is more severe. I think it's just much bigger. It's just a bigger scope film."
Watch the new trailer above to see for yourself. Sicario: Day of the Soldado hits theaters on June 29.