Get an Extra Helping of Slow-Mo Boob Bouncing In the Sexy and Hilarious New 'Baywatch' Trailer
Can't. Look. Away.
Spring may have just sprung, but it's still pretty chilly in many places. So the new trailer for Dwayne "The Rock" Johnson's Baywatch is right on time. It's got sand, sun, several explosions, The Rock in a chef's hat, and Zac Efron in drag. 
Led by Johnson and Efron, a cast featuring Priyanka Chopra and Alexandra Daddario are the elite lifeguards of "Baywatch," and they've learned their institution is in trouble. Efron's empty-headed gold medalist has joined the team to boost publicity, and soon they all face a deadly plot of some kind right under their noses.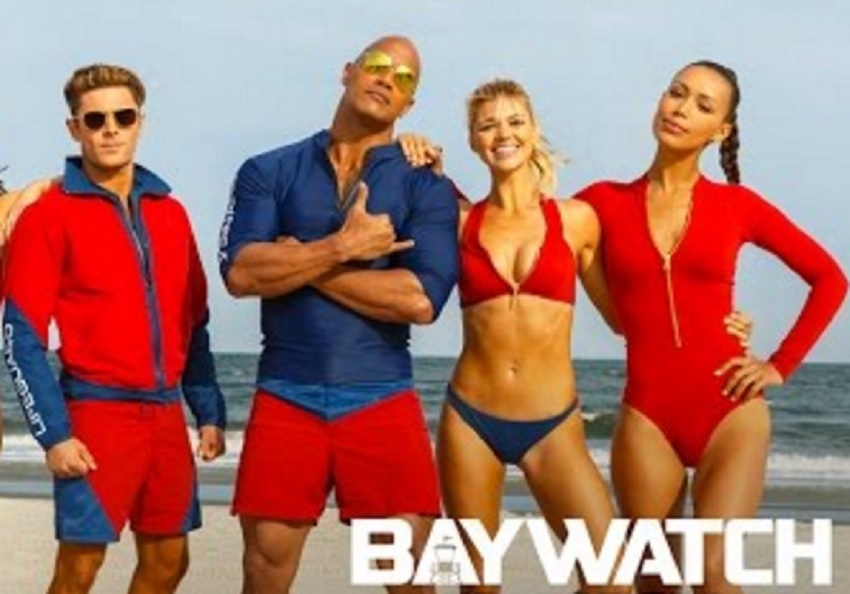 As this trailer makes clear, they step into police territory to take things into their own hands. 
One of the most appealing things about the upcoming flick is it seems to own the fact that the concept behind the original Baywatch was a flimsy excuse to watch good looking people run around in bathing suits and lean into it, hard. It looks like we're in for one very funny and fiery ride. 
Baywatch burns up theaters nationwide on May 26, 2017.