Former Model Tells Why She Became a Soldier Against ISIS in New Trailer for  'Fear Us Women' Documentary
"ISIS believes that if they're killed by a woman, they won't go to heaven. They go to hell."
https://vimeo.com/241882388″ tml-render-layout="inline" tml-embed-thumbnail="https://i.vimeocdn.com/video/665599137_1280.jpg
A former model left her cozy life in Canada to fight ISIS in Syria alongside the YPJ, an all-female Kurdish army.
Hanna Bohman's motivations and experiences in a conflict zone are captured in the new documentary Fear Us Women, which is directed by David Darg and produced by actress Olivia Wilde.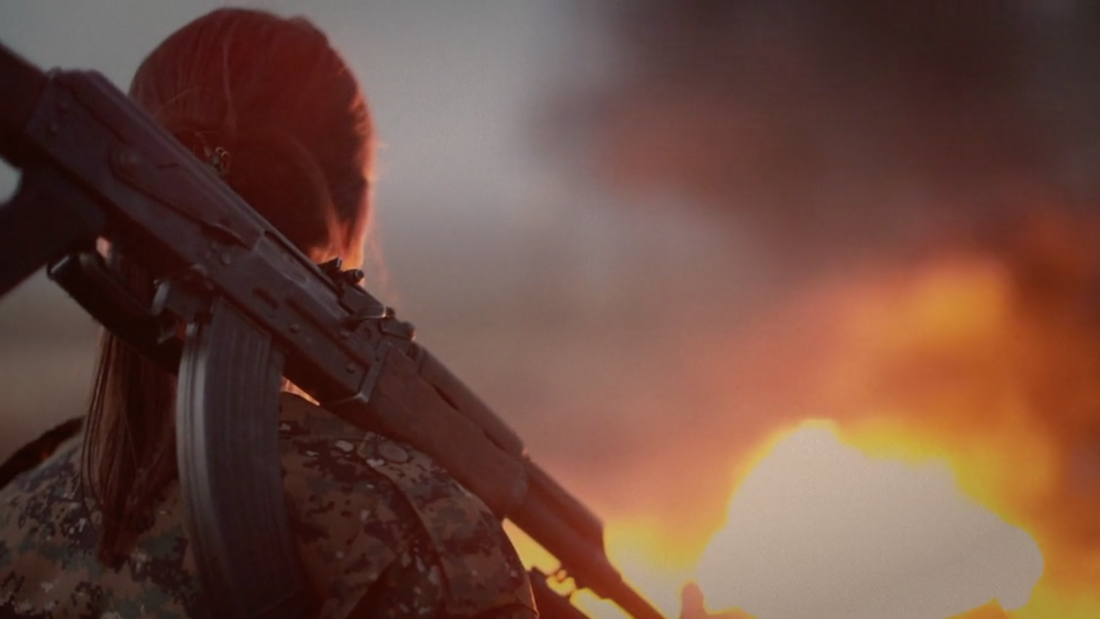 "ISIS believes that if they're killed by a woman, they won't go to heaven. They go to hell," the 48-year-old fighter says at the start of the trailer. "It's an insult to them to be killed by women."
Bohman, to the shock of everyone around her, left Vancouver, British Columbia in 2014 after hearing of foreigners volunteering to fight for the Islamic State.
"I was wondering if people could join ISIS… if people could volunteer to fight with ISIS, there must be a way for people to volunteer to fight against ISIS."
Her decision to completely uproot her life for a war zone wasn't motivated by bloodlust or even by glory. Her reasoning was far simpler. 
"When I went there, I would tell people, 'I'm not going there to kill anyone. I'm going there to help people.'"
Stream Fear Us Women now on go90.com.