FIFA Admits to Taking Bribes from World Cup Sites
It's not like you didn't see this coming.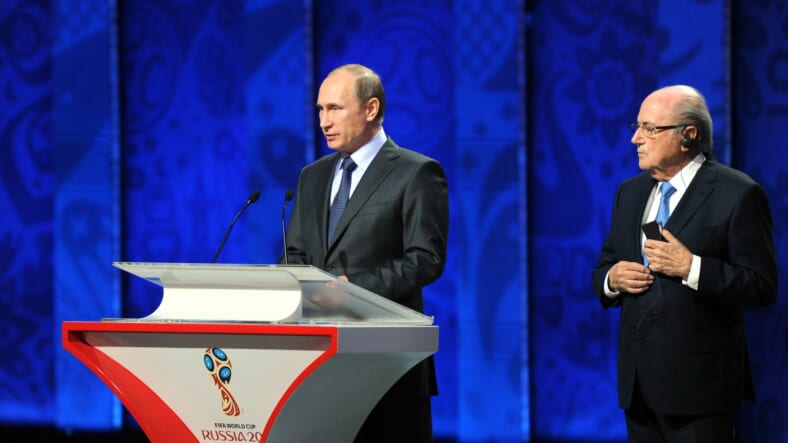 A banner week for villainous sports organizations admitting the obvious continued on Wednesday when FIFA officials said they've chosen World Cup sites in the past based on bribes.
The admission came in a legal claim FIFA filed with the US Department of Justice that seeks to recoup some of the cash that was mismanaged by the corrupt officials who were recently atop the organization. You read that right: FIFA wants to get back the dirty money it already blew. 
"The convicted defendants abused the positions of trust they held at FIFA…. The monies they pocketed belonged to global football and were meant for the development and promotion of the game. FIFA as the world governing body of football wants that money back and we are determined to get it no matter how long it takes," newly elected FIFA president Gianni Infantino said in a statement. 
It's funny to see FIFA cast itself as the victim of crimes perpetrated by all the people who used to lead FIFA. But it's also sort of logical, as long as you're willing to separate the organization and its goals from the men who dragged it through the mud. Problem is, there's little reason to believe that if the money went back to FIFA, it wouldn't once again go into the pockets of another con man. 
More important than the money, from a fan perspective though, is the buying and selling of votes that determined the World Cup location. And while admitting that happened is a good first step for FIFA, a good second step would be re-voting on where the competition will be held in 2018 and 2022. But that won't happen any time soon.