The 'Walking Dead' Game's Epic Final Season Throws You Right Into the TV Show
The gripping ending to the award-winning series is upon us.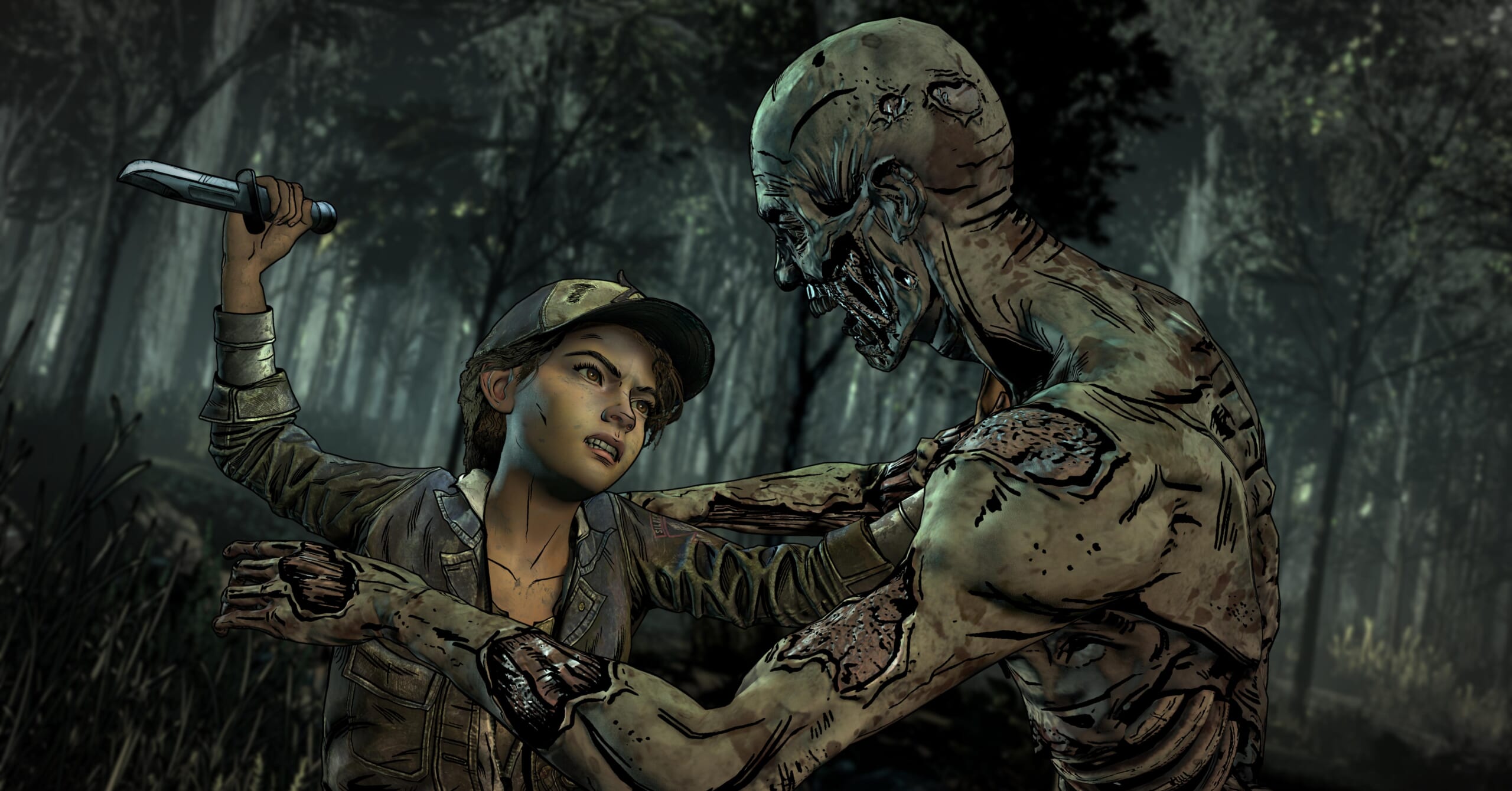 Credit: Telltale Games
Telltale's treatment of blockbuster properties like Game of Thrones, Batman and Guardians of the Galaxy have earned the studio a reputation for making gripping games that give fans more of the stories that they love, but none of their game treatments have garnered more praise than the 19 episodes they've done for The Walking Dead. 
After several years and many gut-punch moments that continue to flesh out the characters from the award-winning show, Telltale is dropping the final season, and episode one is out now.
Following the story of Clementine, episode one opens as we are reacquainted with her as a strong, fierce veteran survivor who has braved almost everything the undead could throw at her. Having taken an orphan, AJ, under her wing, Clem is searching for permanence and safety, potentially finding it in an abandoned school that sets the scene for the impossible choices and sacrifices that will, ultimately, fall on you to make in her stead.
Telltale is using the finale of The Walking Dead to fine-tune some of their award-winning mechanics and styles. A new over-the-shoulder camera and "graphic black" art style harkens back to the original graphic novels that were the inspiration for the show in the first place. 
Presentation aside, the final season also expands the size and explorability of Clem's world, allowing you further investigation and the chance to make more informed decisions while you control the outcome of Clem's fate, a signature of the Telltale experience. To further enhance the visually striking style, Telltale is offering these final episodes up in 4K resolution on the Xbox One X and PS4 Pro.
This is it, the end of Clem's story and the only place to get it is from Telltale. It's a must-play for fans of the show and an experience that should not be missed. (Buy)