The Force Is Strong With the Final Trailer for 'Rogue One: A Star Wars Story'
Awesome, this movie looks.
Good Morning America started our day off in full "force" today, courtesy of the final Rogue One: A Star Wars Story trailer leading up to its release later this year.
Felicity Jones stars at Jyn Erso, the film's lead who takes charge of resistance fighters set out on a dangerous mission to steal plans for the infamous Death Star. Said to take place between the events of Revenge of the Sith and A New Hope, new footage seems to place the Empire in complete control, utilizing Erso's father as the means to strengthen their command.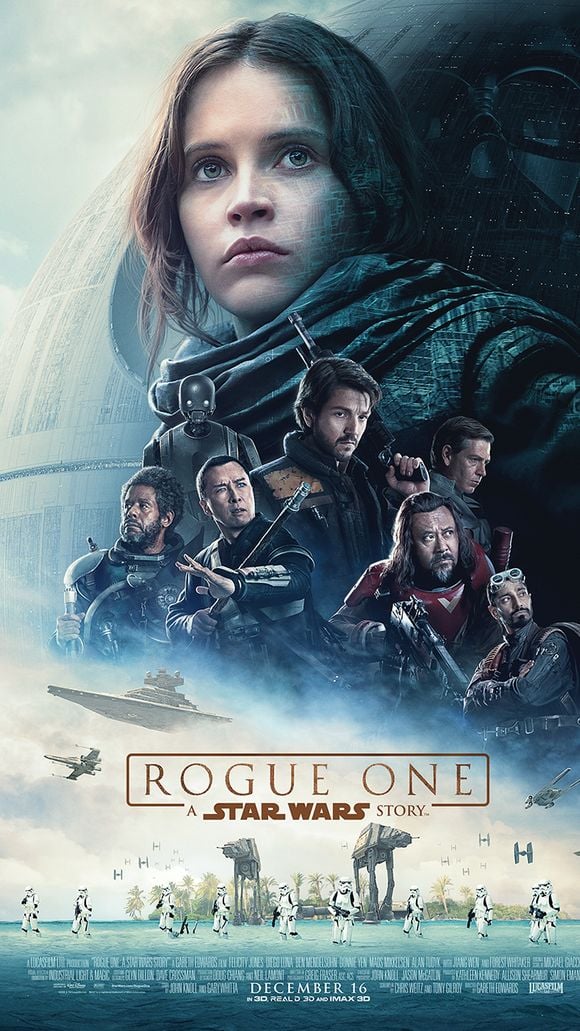 Things close out with a bigger focus on the camaraderie among the ragtag team of rebels, most likely to emphasize how heartwrenching it'll be when not all of them make it to the ending credits.
Expect to see plenty of terrible "Save the rebellion. Save the dream" tattoos by December 16th, when Rogue One makes its way to theaters.