Al Pacino Is a Dead Ringer For Joe Paterno in First Look From HBO Biopic
Wait til you see Pacino in full makeup as the disgraced Penn State coach…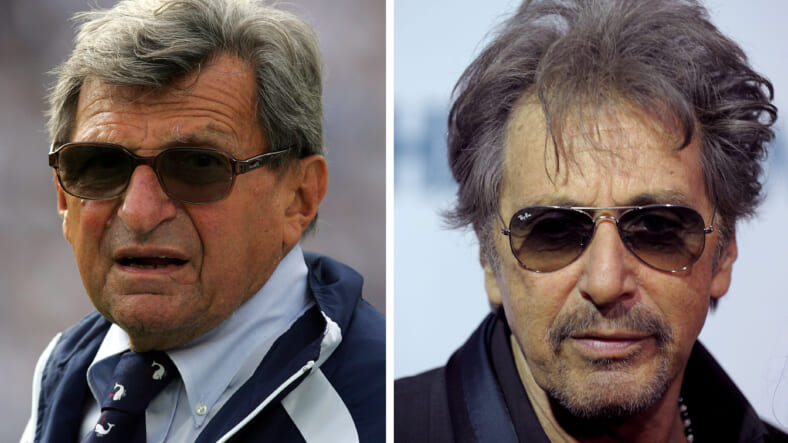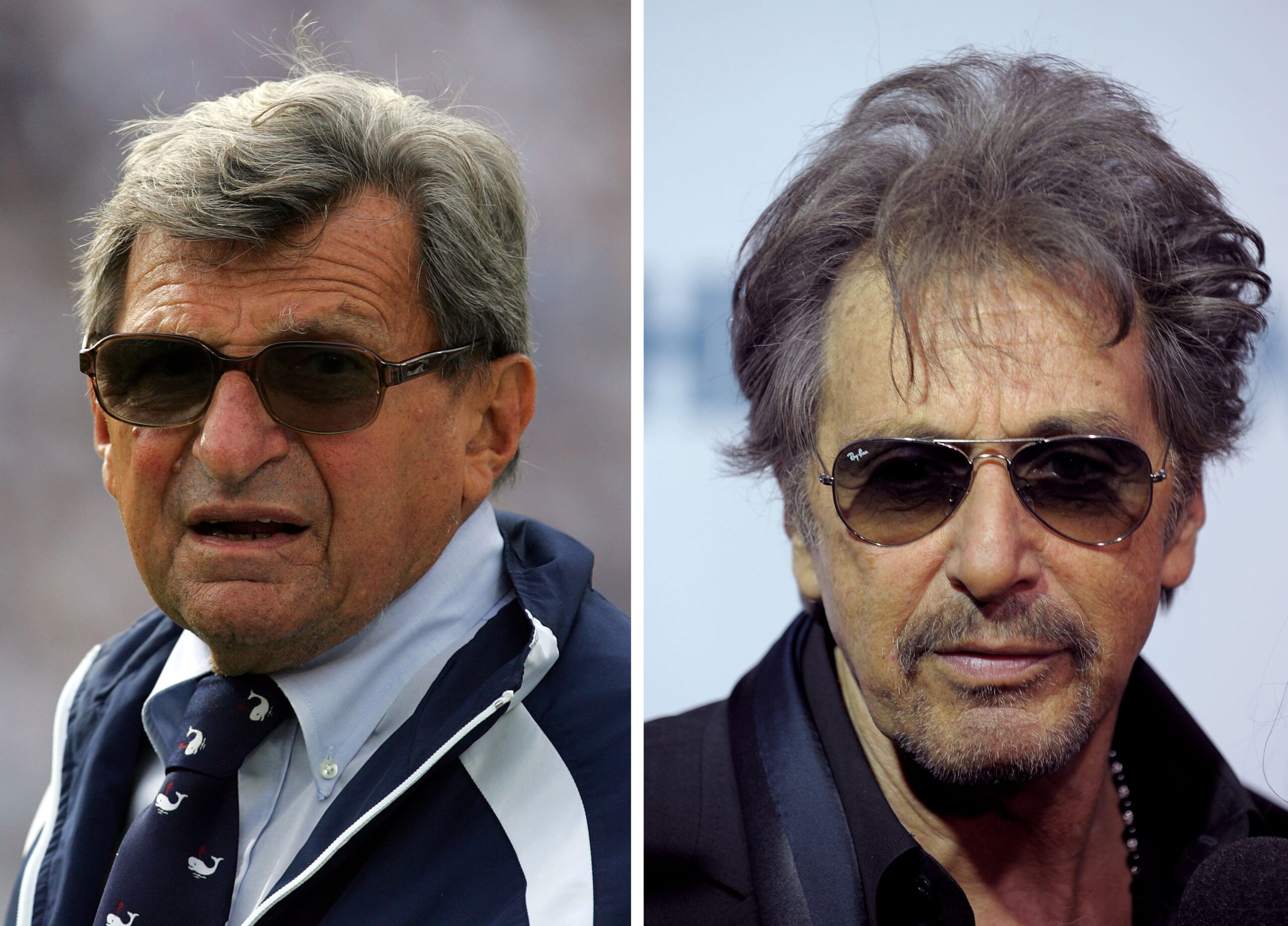 HBO has released the first look of Al Pacino in full make-up as former Penn State football coach Joe Paterno and it's pretty damn good. 
If there's one thing that's off, it's that Pacino's head is longer than Paterno's, but we'll cut the make-up team some slack for not being able to change the shape of Pacino's melon. 
HBO's Barry Levinson-directed film on Paterno doesn't have a release date yet, but anticipation is building. In the film, Pacino plays the legendary Penn State coach as he gets wrapped in the scandal created by assistant coach Jerry Sandusky. 
In 2012, Paterno's longtime defensive coordinator was convicted of sexually abusing 10 young boys. The scandal shook the university and tarnished Paterno's legacy after he was accused of covering up knowledge of Sandusky's crimes.
Playing Paterno continues Pacino's recent interest in transforming his physical appearance to inhabit real life characters with controversial reputations. In 2010, he transformed into euthanasia advocate Dr. Jack Kevorkian.
In 2013, he put on a giant wing to play record producers and convicted murderer Phil Spector. 
Not exactly as cool-looking as Michael Corleone or Tony Montana, but hey a dude's gotta get into character, right?