Here's Your First Look At 'The Mandalorian' Season Two
Get ready for the return of Baby Yoda—and Boba Fett.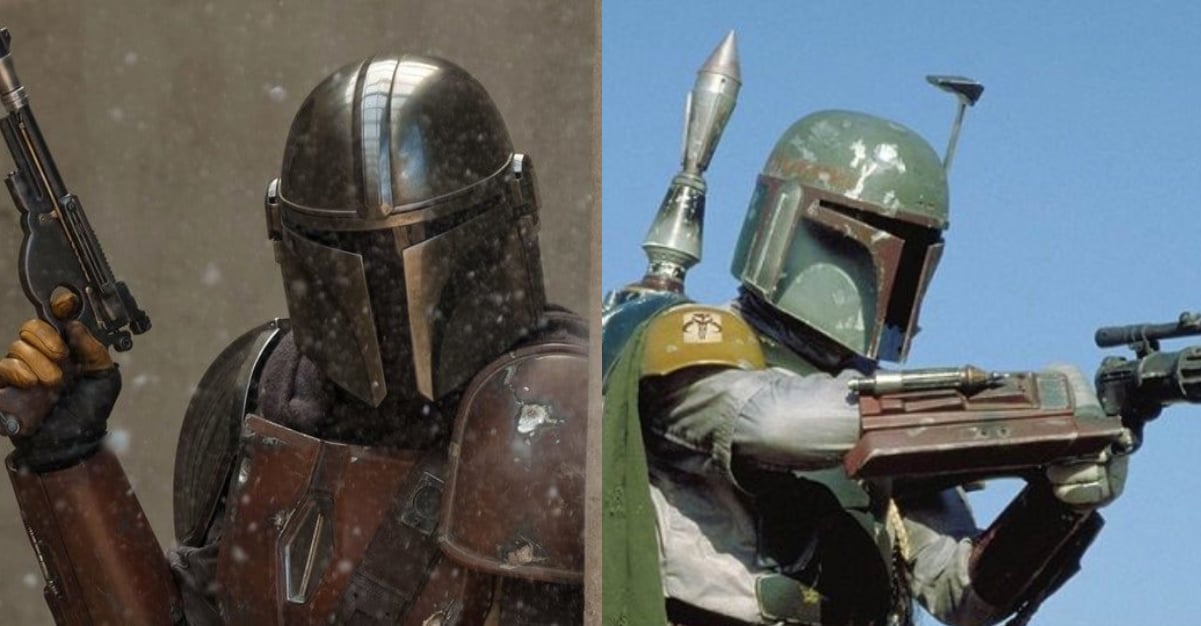 Disney Plus/Lucasfilm
We've got just over a month until season 2 of The Mandalorian hits Disney+ and Entertainment Weekly finally got an exclusive look at what may be in store when the show returns.
Like Baby Yoda and Boba Fett.
" tml-render-layout="inline
That's right, at a time when even the hardest-hearted person could stand a cuteness overdose, the photos published in EW make it clear Baby Yoda is back and born for billions of dollars in lucrative merchandising tie-ins. 
And yes, it looks like the bounty hunter from the original trilogy of Star Wars movies is making a comeback.
" tml-render-layout="inline
Here's more from EW:
Expect the Outer Rim to get a lot more crowded in season 2. While Disney has not confirmed any new cast members or their characters, there's a rogue's gallery of actors who seem optimized for a Comic-Con panel reportedly coming on board: Rosario Dawson (Sin City) as Clone Wars fan favorite Jedi apostate Ahsoka Tano, Temuera Morrison (who played Jango Fett in the prequels) playing presumably some version of a clone trooper or iconic bounty hunter Boba Fett, Katee Sackhoff (Battlestar Galactica) as a live-action version of Bo-Katan Kryze, and also Michael Biehn (The Terminator) and Timothy Olyphant (Justified) as unknown characters.
It looks like a lot of sci-fi fan service but you need only look at all the Emmy nominations heaped on Mandalorian's first season and its certified fresh score of 93% on Rotten Tomatoes to be reminded this is a well-written and engaging show. 
" tml-render-layout="inline
The second season of The Mandalorian is scheduled to premiere on Disney+ on Friday, October 30.