Will This Be the Movie That Wins Adam Sandler an Oscar?
We're serious. Watch the trailer.
If you were shaking your head before you even read this far, hear me out: stranger things have happened. Yes, Adam Sandler is the poster child for dumb comedies. He can still be funny as hell, but no one would call much of his work "smart." 
So how could that guy end up with a golden statue in hand? We can't tell from the trailer above, but it certainly can't be from the guy's killer 'stache.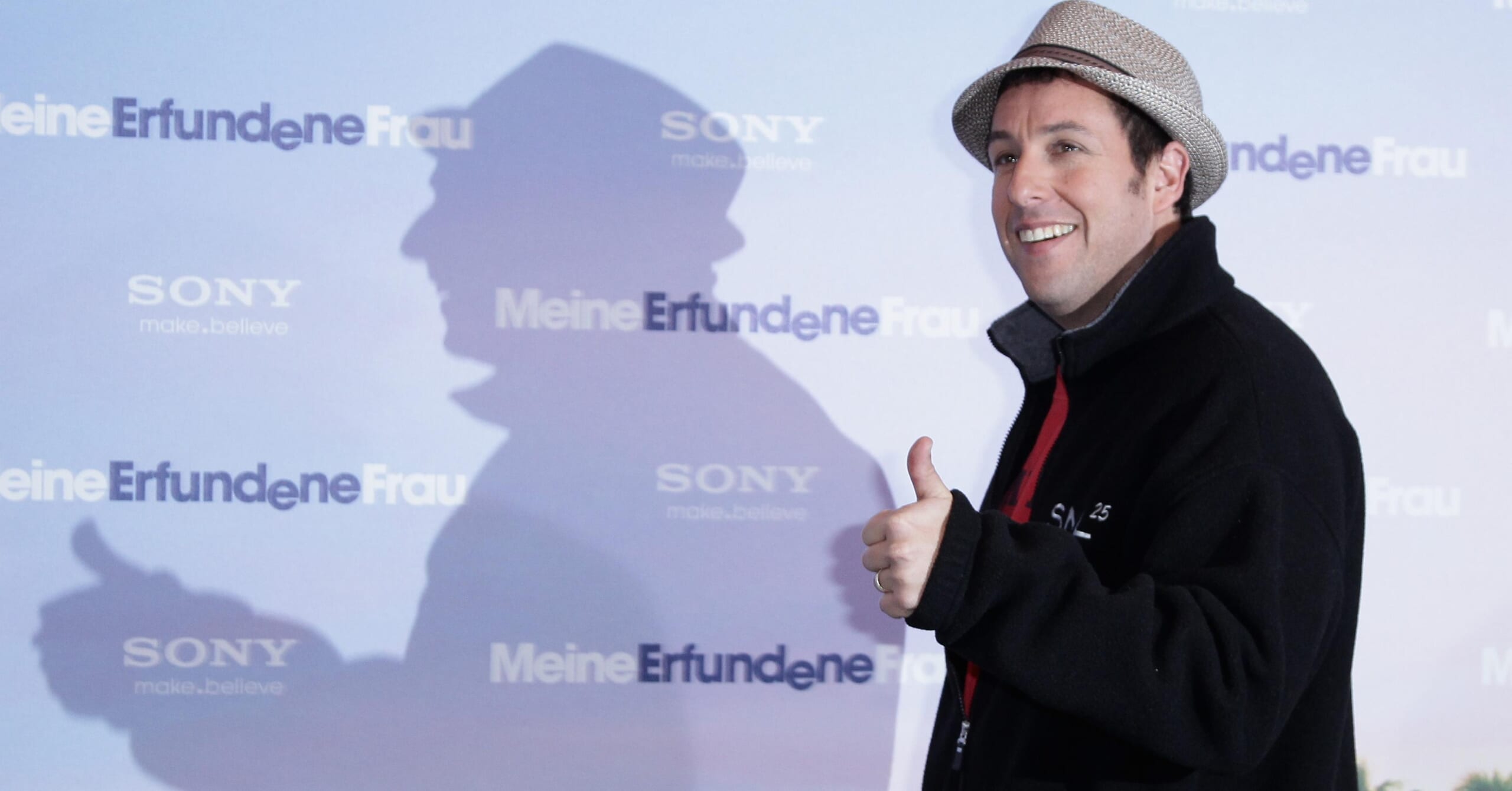 The Meyerowitz Stories (New and Selected) premiered at Cannes in the spring and immediately generated pro-Sandler buzz. USA Today gives a breakdown of the plot, which is definitely more Dustin Hoffman (who plays the father at the center of the story) than typical Sandler:
In the film, Dustin Hoffman plays artistic patriarch Harold Meyerowitz, whose estranged children Matthew (Ben Stiller), Danny (Sandler) and Jean (Elizabeth Marvel) reconnect after he lands in the hospital for an untreated injury and slips into a coma. The prospect of losing their dad brings up complicated feelings for half-brothers Matthew and Danny, who sought Harold's approval all their lives but always felt inadequate.  
The movie immediately drew glowing reviews and yes, Oscar buzz for Sandler. 
It's not like the SNL alum hasn't shown comedy chops before. He received decent reviews for Punch-Drunk Love, for example, and it seemed to make some sit up and take notice that Sandler can act. But he's always gone back to screwball comedies that are best consigned to drunken weekend Netflix binges.
We'll know if the average moviegoer agrees with the audience at Cannes when The Meyerowitz Chronicles premieres on Netflix and in select theaters on October 13th.