First 'No Time to Die' Poster Reveals a Serious Daniel Craig in His Final Turn as 007
This was a killer way to celebrate "James Bond Day."
Sony
The first official poster for Bond 25, which we now know is titled No Time To Die, dropped on Saturday via the James Bond Twitter account. It wasn't a random drop, either—October 5 is apparently James Bond Day, so named because it is the anniversary of the 1962 premiere of Dr. No, the first movie that featured Bond.
It's a simple, straightforward poster, though we gotta say Daniel Craig looks ready to do some damage.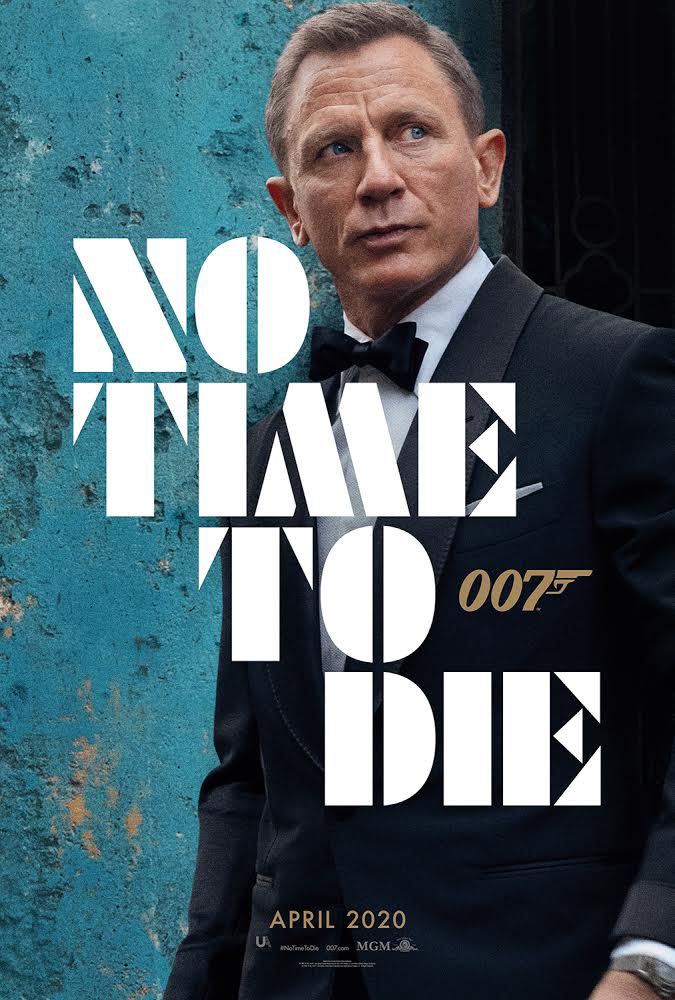 The shoot for No Time To Die began in Jamaica and the poster suggests we're there, with the worn blue wall in the background. As usual, Bond is on alert, though. 
Since he's supposedly retired as the movie begins, this means he's sensing a chance to get in hot water. 
Here's the studio's synopsis:
Bond has left active service and is enjoying a tranquil life in Jamaica. His peace is short-lived when his old friend Felix Leiter from the CIA turns up asking for help. The mission to rescue a kidnapped scientist turns out to be far more treacherous than expected, leading Bond onto the trail of a mysterious villain armed with dangerous new technology.
That villain, of course, is Mr. Robot and Bohemian Rhapsody star Rami Malek. He plays a gifted and mentally ill hacker on Robot, so it sounds like there's a certain amount of typecasting here. 
We're still waiting for a new Bond trailer, even though that will just make fans all the more impatient for the No Time To Die premiere on April 8, 2020.