Here's the First Trailer and Premiere Date For 'Daredevil' Season 2
The Man Without Fear will return to Hell's Kitchen earlier than we thought.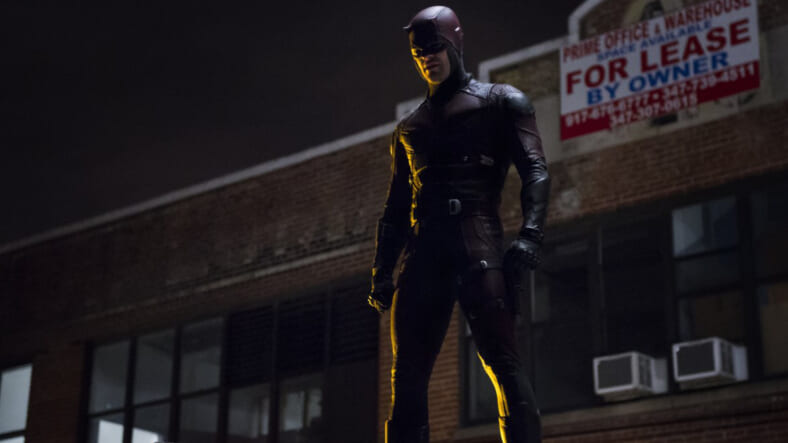 Despite recent rumors that Daredevil's second season would premiere head-to-head with Batman vs Superman: Dawn of Justice, Netflix put the world in its place this morning after releasing a new poster, trailer, and official release date for the Marvel series: March 18th.
In an extremely unconventional recap, we run through the early life of 'The Man Without Fear' in the panes of stained glass of a church, transitioning from the accident that gave him his superhuman abilities to his interactions with Night Nurse and his colleagues, Karen and Foggy (three cheers for Rosario Dawson), and finally to the ultimate takedown of Hell Kitchen's ruthless overlord, 'The Kingpin' Wilson Fisk. 
The last line of the trailer leads to a full-on shootout in the church, no doubt due to the arrival of Frank Castle, a.k.a The Punisher (Jon Bernthal). Season 2 will not only introduce Castle, but will bring old flame and sai-happy mercenary Elektra Natchios (Elodie Yung) into the fold. From the looks of it, our title character's work is far from over.

The second season of Daredevil will premiere worldwide on March 18th, 2016 at 12:01 a.m. PT, Netflix