Celebrate the Return of 'Flight of the Conchords' With Their 5 Most Rockin' Tunes
It's business time.
HBO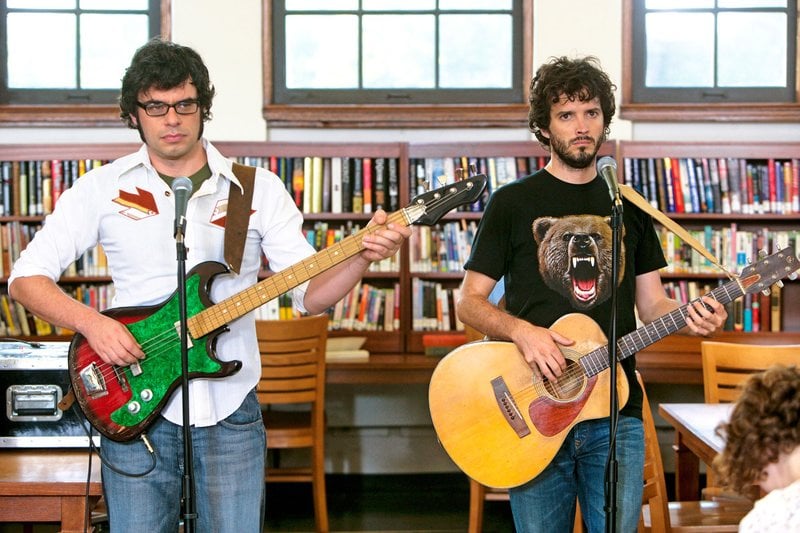 The Conchords are back!
HBO just announced that Bret McKenzie and Jermaine Clement are returning to the network to premiere a live performance recorded during their U.K. tour. 
The folk parody duo will perform classics spawned by the original Flight of the Conchords run, in addition to new originals.   
The native New Zealanders signed off from their Emmy-nominated series back in 2009 after just two seasons, leaving behind a cult following and a catalog of extremely clever tunes. 
From little diddies like "If You're Into It" to their seminal comedic hit "Business Time," check out the Conchords' five funniest songs below:  
5. "Hiphopopotamus vs. Rhymenocerous" 
4. "The Most Beautiful Girl in the Room" 
3. "If You're Into It" 
2. "Jenny"

1. "Business Time"