'Flirting With Danger' Showcases David Drebin's Stunning Photography
"It comes as no surprise that Drebin is a collectors' favorite. He is a master of the art of pleasing the eye without being plain."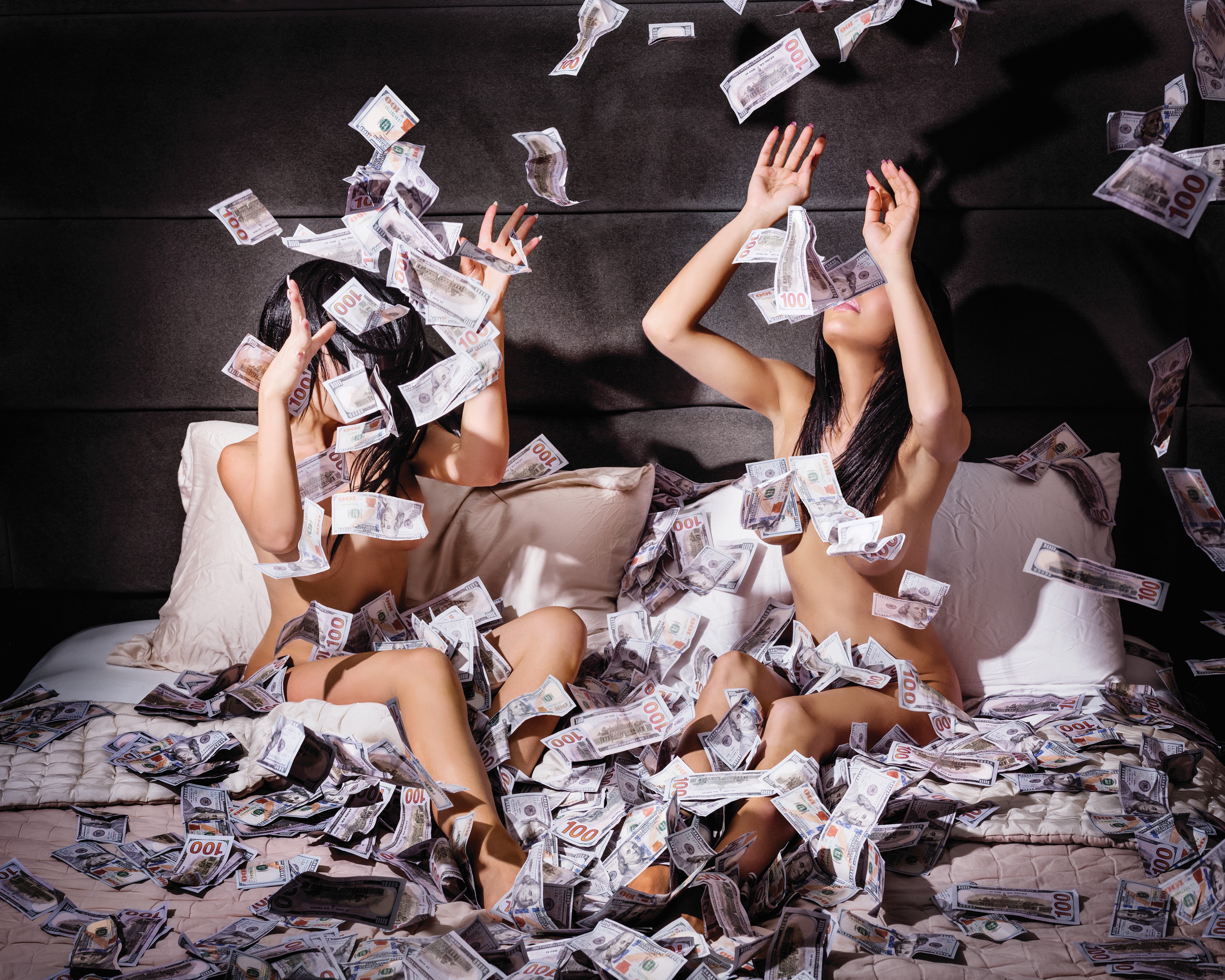 "When Elton John purchased many photographs from my first show in Los Angeles at Fahey Klein Gallery in 2004, I knew we were onto something. I always had internal validation but it was certainly a confidence booster at the beginning of my art career to have some external validation too."
Photographer David Drebin's words to Heart of Cool recollect the promising beginning of what has turned out to be a stellar 20-year career. In 2007 he published his first comprehensive illustrated book, Love and Other Stories. Many other exhibitions and books have followed, but his latest, Flirting with Danger, from German luxury publisher teNeues, is one of his very best.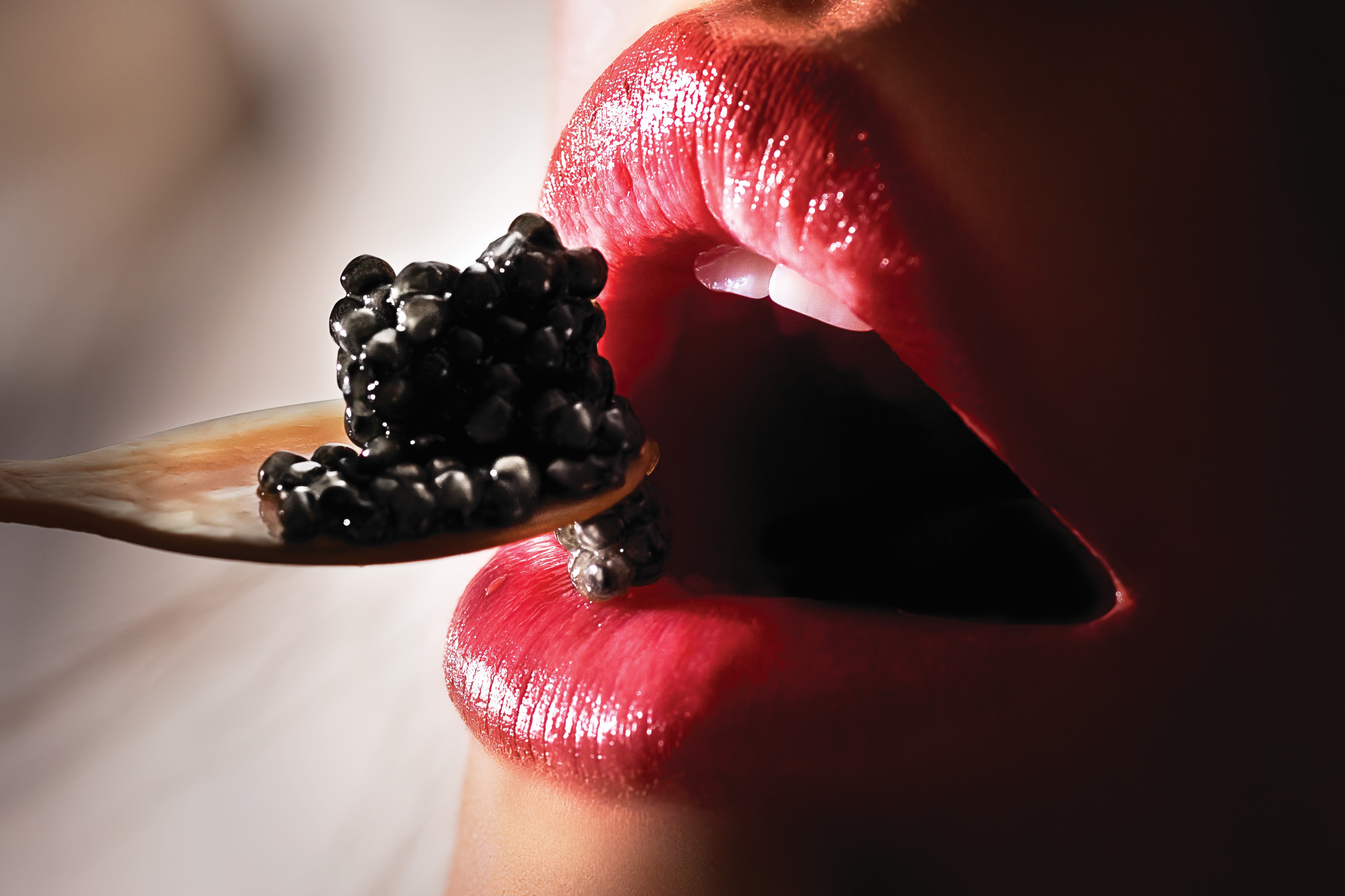 "Starting a conversation with David is really uplifting," notes Stefanie Penck, Managing Director of teNeues Verlag, in the book's introduction. "Like the title of one of his photographs: 'Fly with me!' He is bursting with power and creativity and thus inspiration flies high.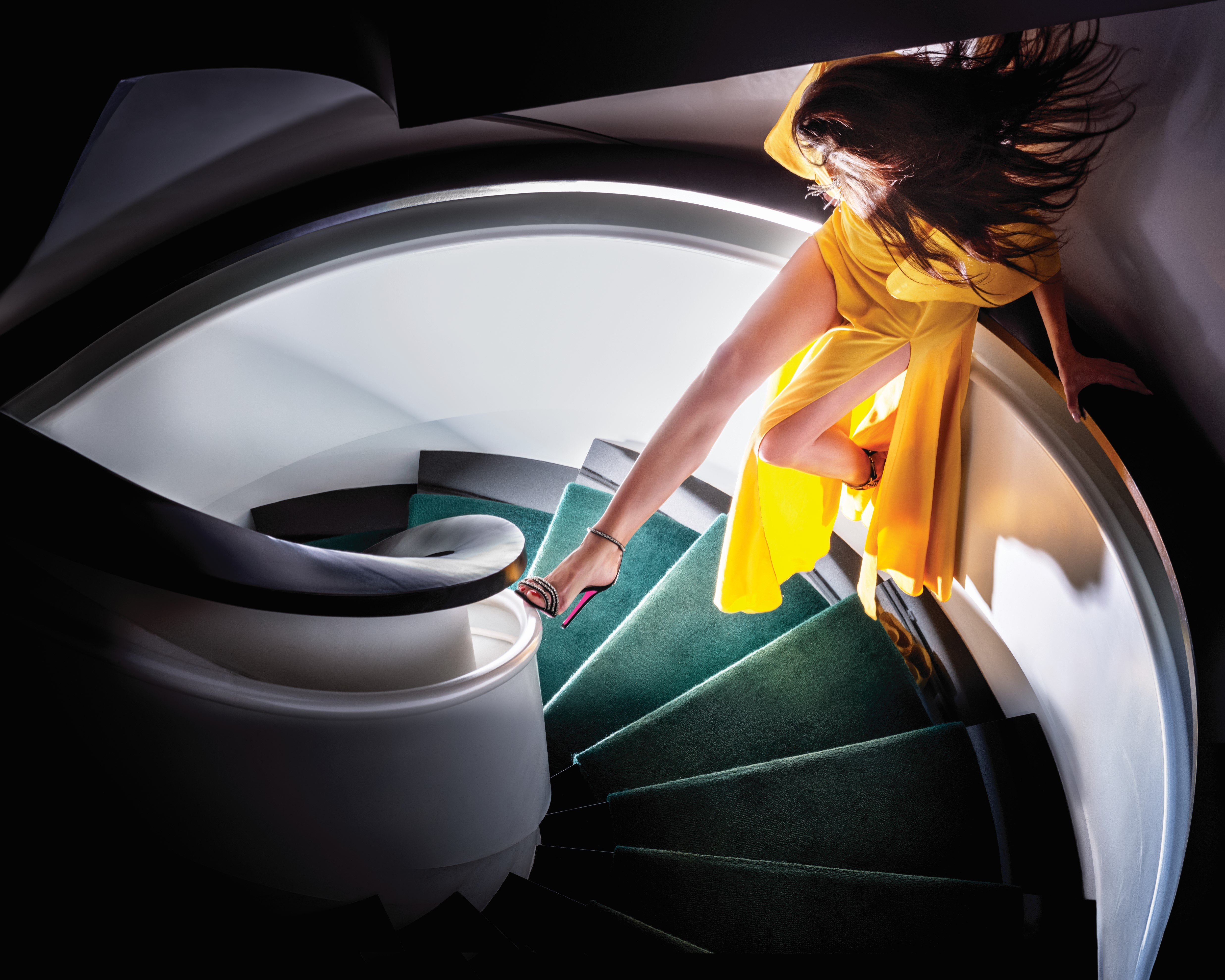 There is a hint of magic in the way he talks and acts. And that's also what his photography is about. Photographic works like 'City of Angels or 'Sea Dreams' enchant us, creating imaginative scenarios that serve as places of longing and escaping. And they are as energetic as David is as a person. Flirting with Danger shows David at his best. Photographs that seem to be film stills. Always beyond a single shot."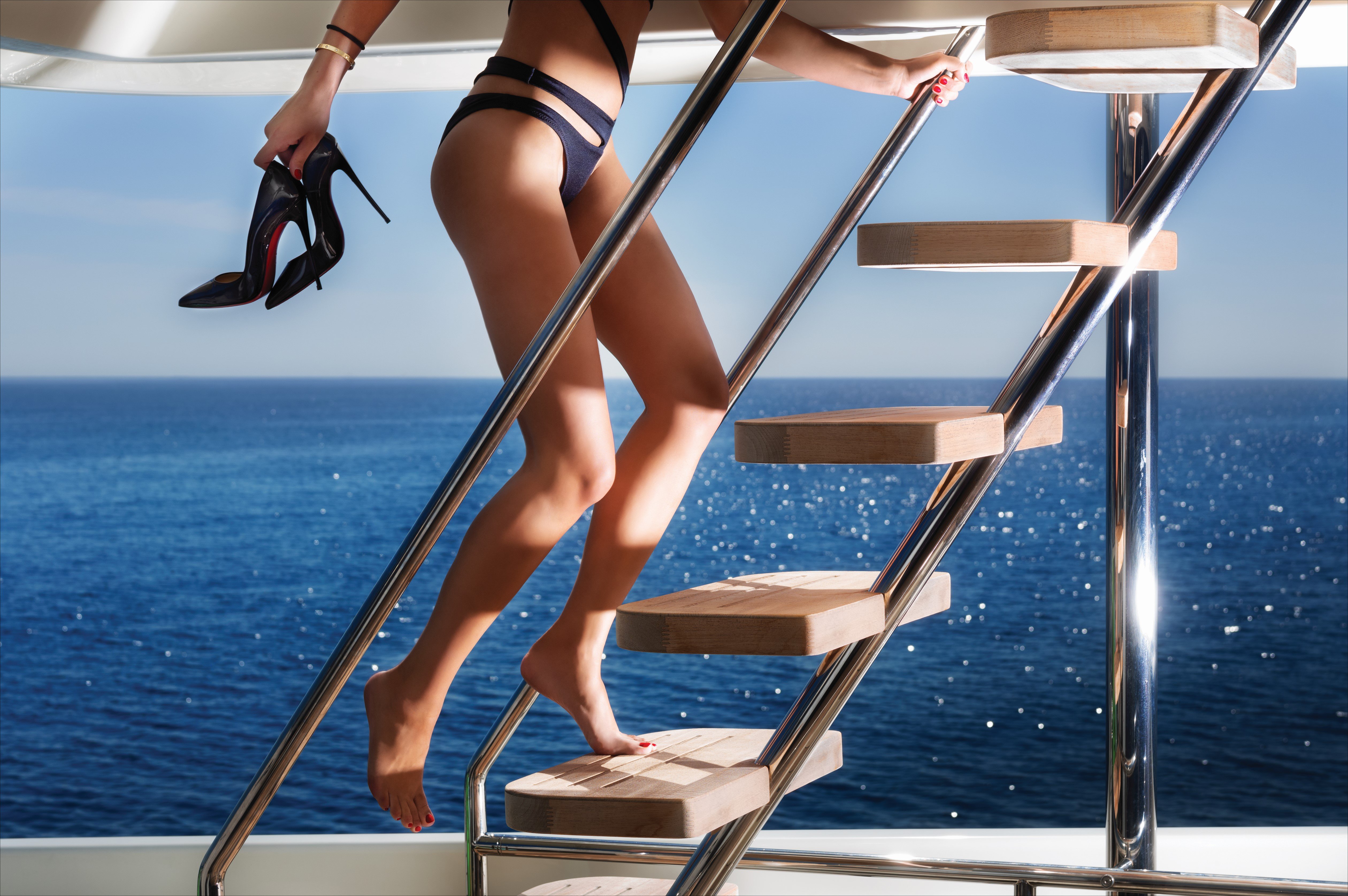 Penck adds that, "It comes as no surprise that Drebin is a collectors' favorite. He is a master of the art of pleasing the eye but without being plain. His works are brilliantly staged. In their unique color palette and composition, they can always be distinguished as Drebin's."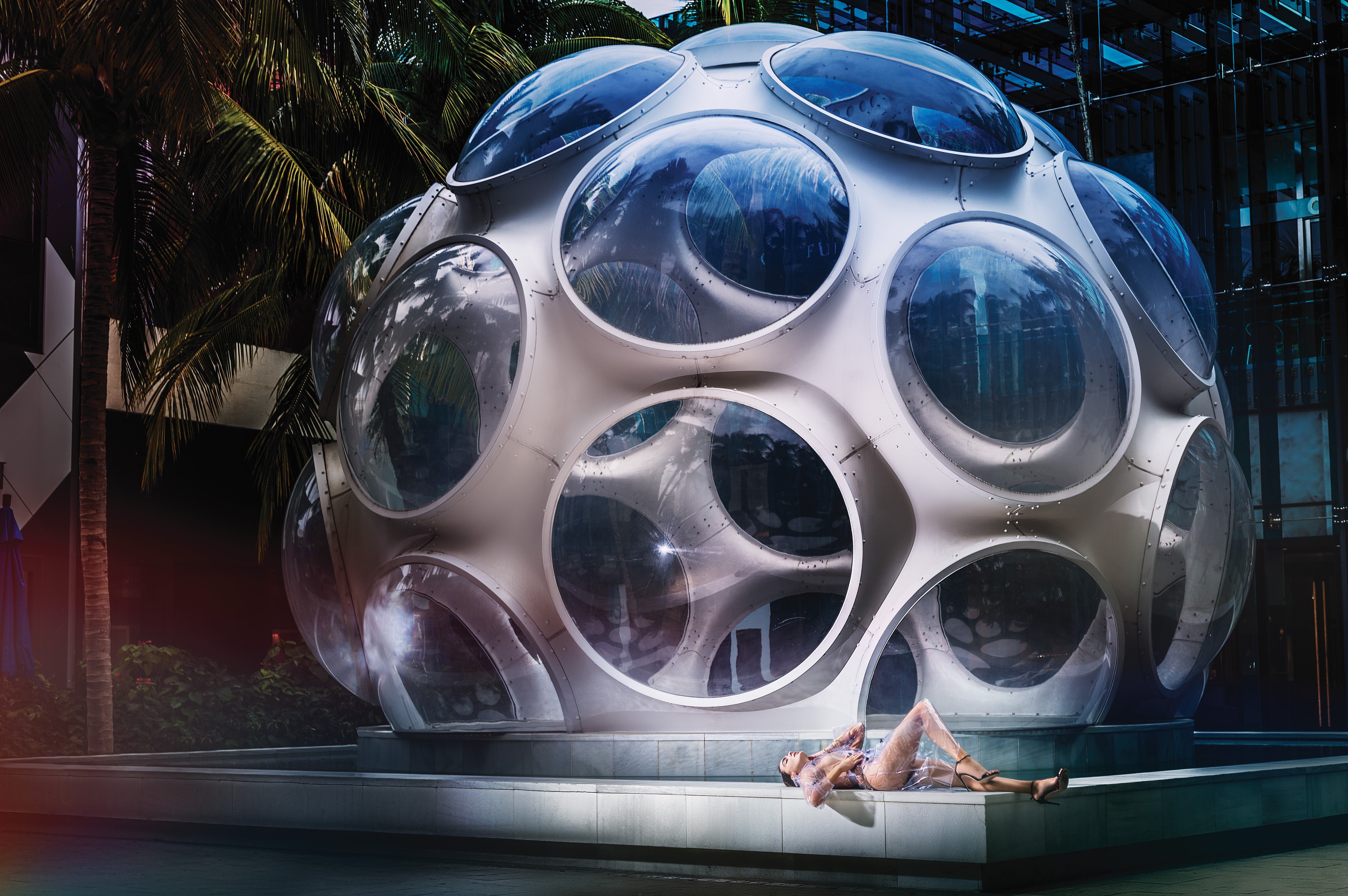 The publisher notes that his work "combines voyeuristic and psychological viewpoints in a unique manner, offering the viewer a dramatic insight into emotions and experiences that many of us have doubtlessly felt at some point in our lives."
As Forbes puts it, "Whether it's his ability to capture the essence of his subjects or his innovative approach to storytelling, Drebin's work resonates with people in a way that few other artists can."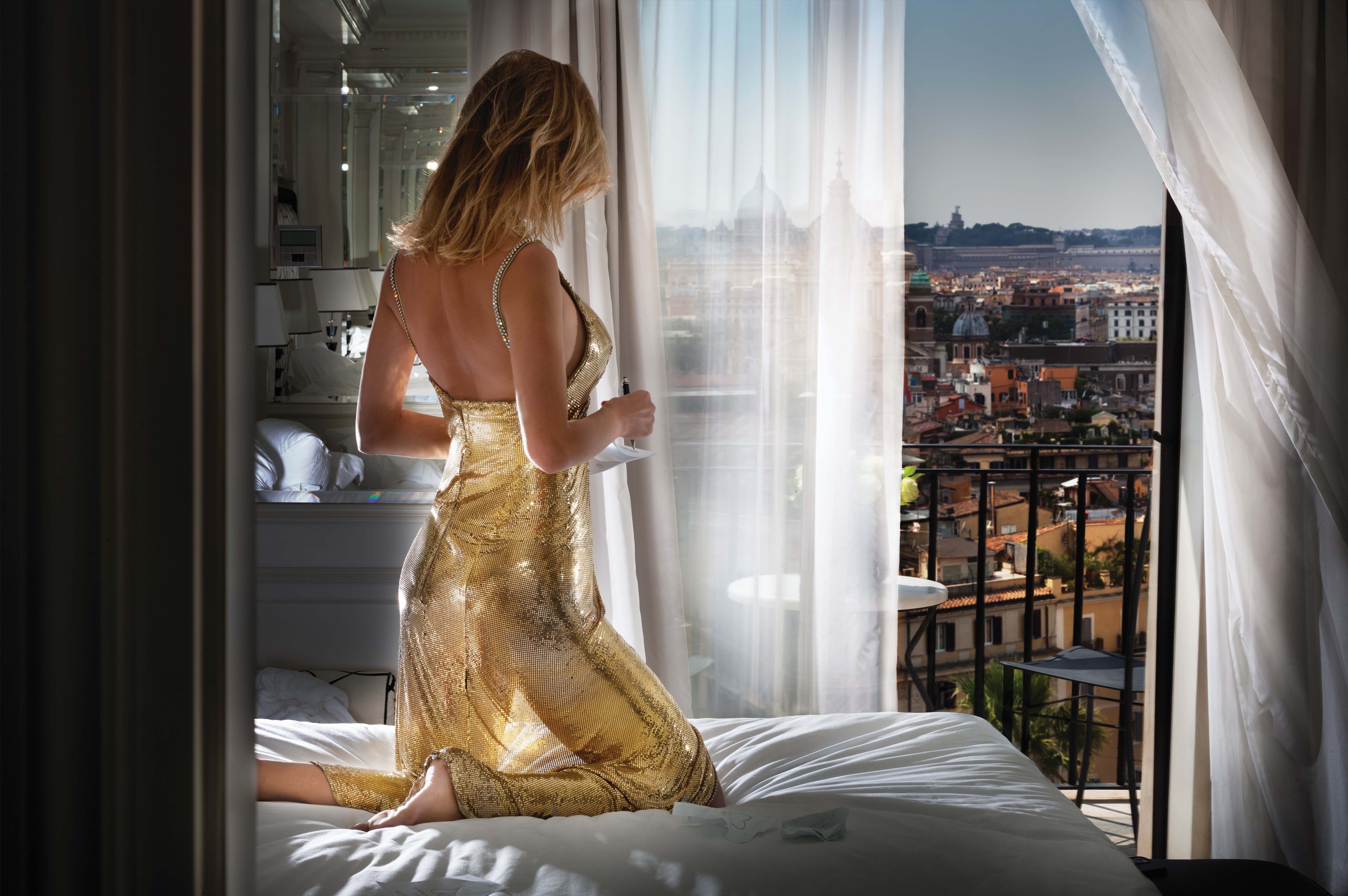 Then there's GQ's slightly more pithy assessment of his work: "Photographic artist David Drebin creates mysterious visual worlds. Icy thrillers with dangerously beautiful women." Definitely our style.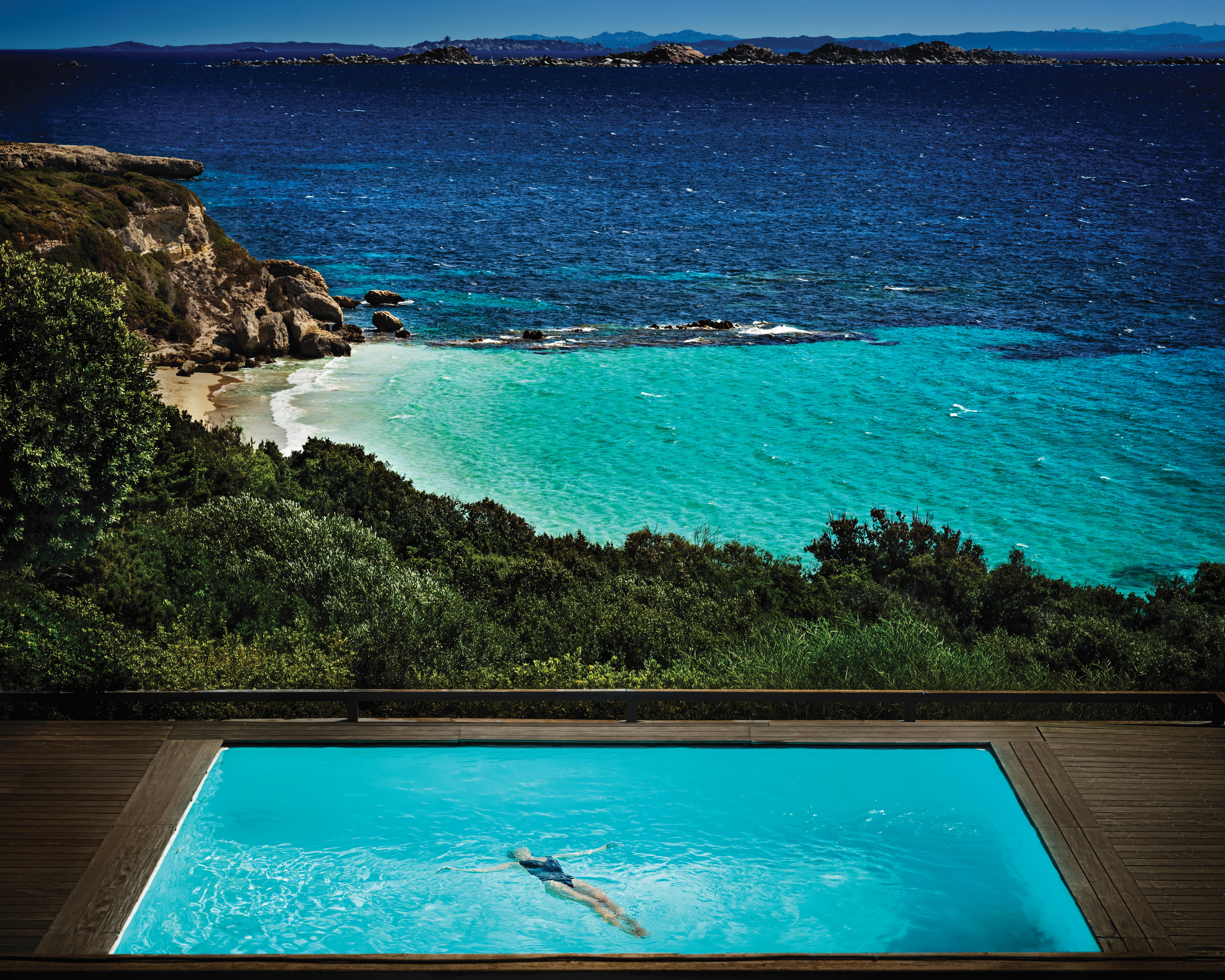 Not to mention these laudatory words from 300 Magazine: "The world of contemporary photography would not be as singular, authentic, and dramatic as it is now without one of its most ingenious ambassadors—David Drebin"; and the UK's Waterstones:
"These skillfully arranged scenarios convey the thrill of deeply illicit adventures. We find ourselves intrigued, yet also slightly concerned by the risks set against distinctive backdrops. Drebin's models seem to occupy a supernatural state of being."
Perhaps Drebins' greatest talent is producing works that are lusciously cinematic but that don't seem overly staged or photoshopped. "At first glance, Drebin's images seem like snapshots from a film noir—dark, mysterious, and dripping with suspense," as Voyage New York puts it.
"Yet, upon closer inspection, each image is a carefully crafted work of art, designed to draw the viewer in and invite them on a journey of the imagination. Drebin's photographs are not just pictures—they are stories waiting to unfold."
This article originally appeared in September/October 2023 issue of Maxim magazine.