Young Fan Who Rocked With Foo Fighters Raised Over $10,000 for an Amazing Cause
There goes my hero.
A 10-year-old boy named Collier Cash Rule became a viral star when he shredded "Enter Sandman" onstage with the Foo Fighters last week. FF frontman Dave Grohl was so elated that he gave the kid his guitar. 
The young rocker might as well have played "My Hero," because he used his 15 minutes of fame to aid his sick eight-year-old friend, Bo.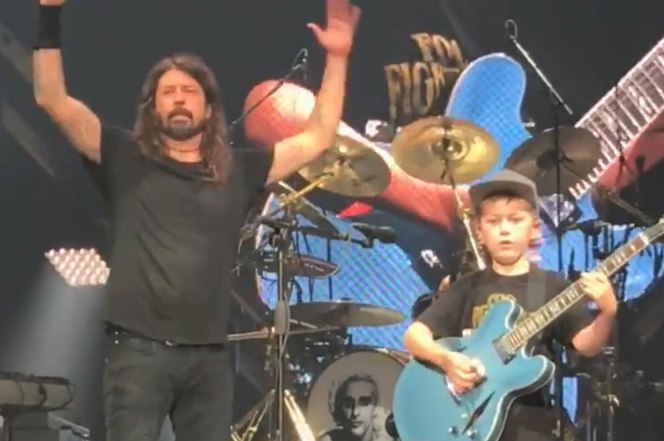 Bo has a rare disease that comes with a host of complications including diabetes, chronic lung disease and epilepsy. Collier asked his 12,000 Instagram followers to help Bo and his family cover medical expenses by donating money to a GoFundMe campaign. 
"I'm trying to use all of this good stuff that's happening to me to help him," Collier wrote. 
"I was doing a lemonade stand at my house for him but my mom said I can't invite 10,000 strangers over for lemonade." 
The "Help My Friend Bo" fund exceeded its $10,000 goal in less than four days. At the time of publication, 348 people had donated over $11,500.  
"He's genuinely a good little human being with a good heart," Collier's mom, Jennifer Dlugolecki, told The New York Post.
As if this story wasn't already awesome enough, Collier has landed another gig opening for Blue October at The 10 Spot in Kansas City on October 24.
Rock on, Collier.