Don't Get Mad, But Fury Vodka Has a Seriously Sexy Ad Campaign
Always goes down smooth.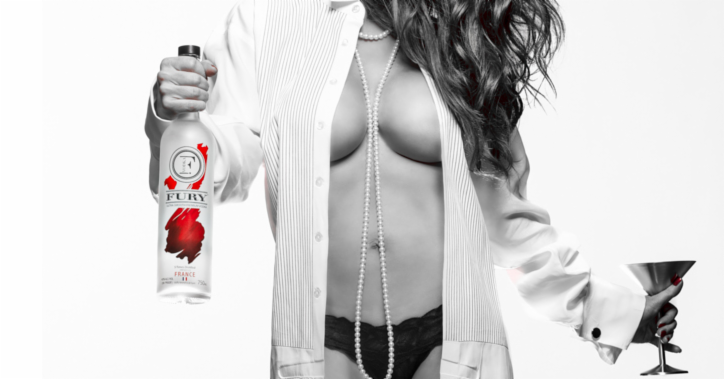 Presented by Fury Vodka
New vodka companies seemingly spring up faster than one of Britney Spears' viral workout clips, so it can be hard to keep track. But at least one upstart booze brand has wisely followed the time-honored adage of "sex sells." 
Just check out Fury Vodka's flagship promotional pic above, and some of the saucier images on their Instagram. But that's not to say Fury isn't top-shelf stuff.

Distilled five times, it's made from fine grains and fresh spring water filtered naturally through the limestone soils of the Charentes region in France. So you know it always goes down smooth.

Plus, it's totally fun to watch hot models drink Fury in boomerang vids, like so:
https://www.instagram.com/p/BUrjQ18FfgL
The Texas-based company definitely likes to keep it on the lighter side, judging by their cheeky brand messaging and summery cocktails below.

So next time you crave vodka straight or in a cool cocktail, don't get mad, get Fury. 
https://www.instagram.com/p/BPqNrcKj6dUhttps://www.instagram.com/p/BMw-Wn2gG8Whttps://www.instagram.com/p/BU3ZIYQFH-ehttps://www.instagram.com/p/BVS6fdQF2-z