See Gal Gadot's Gorgeously Retro 'Wonder Woman 1984' Costume
The stunning superhero has a psychedelic new look for #WW84.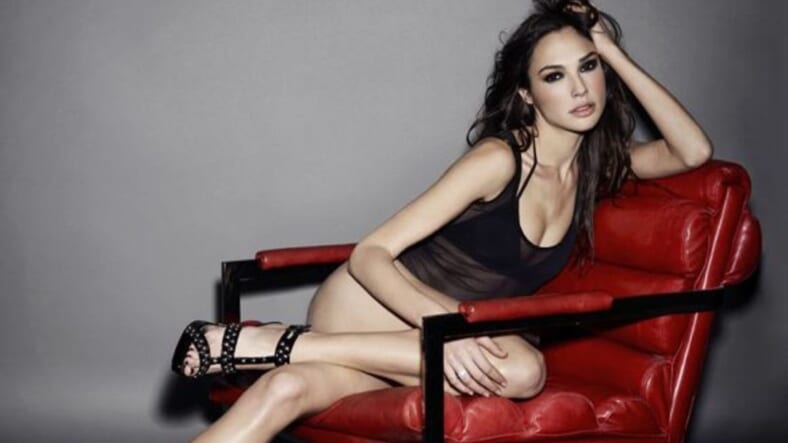 (Photo: Maxim)
Exactly one year before Wonder Woman 1984 hits theaters, star Gal Gadot gave audiences a first look at the DC superhero's gorgeously retro new getup.
In a poster posted to Instagram on Wednesday, the former Israeli model-turned-Hollywood headliner appears in form-fitting gold body armor and surrounded by a colorful, almost psychedelic, "W" design.
https://www.instagram.com/p/ByVtL39Bffm
"Although all of us at Warner Brothers won't be seeing you at SDCC, Hall H this year," Gadot wrote in reference to the entertainment company's decision to skip San Diego Comic-Con 2019, "We are so excited for what's to come. So until then here's a little gift from us to you."
Director Patty Jenkins also tweeted the image, adding that full #WW84 campaign won't kick off until December. 
By now you've heard: WB isn't going to Hall H this year. We're so sad to miss you there! And waiting until Dec. to start our official #WW84 campaign in full–  But the truth is… we can just… barely… wait… pic.twitter.com/QllFzhYRA6

— Patty Jenkins (@PattyJenks) June 5, 2019
The reveal sparked an influx of celebratory reactions from fans who noted that the miniskirt the Amazonian warrior wore in 2017's World War I-set Wonder Woman is gone, and the poster's design is decidedly pro-"queer culture."
https://twitter.com/Cinesnark/status/1136355055064535040
Here's a short synopsis of the upcoming movie, per Yahoo: 
The sequel to 2017's Wonder Woman finds Diana Prince getting pulled into the Cold War during the Reagan Era and going up against a new villain, Cheetah (Kristen Wiig).

Diana's Wonder Woman love interest Steve Trevor (Chris Pine) also appears in the '80s-set story, despite seeming to have died in World War I.
Wonder Woman 1984 opens in theaters on June 5, 2020.