Game of the Week: The Epic and Terrifying 'Monster Hunter: World'
These new games are worth your time and cash.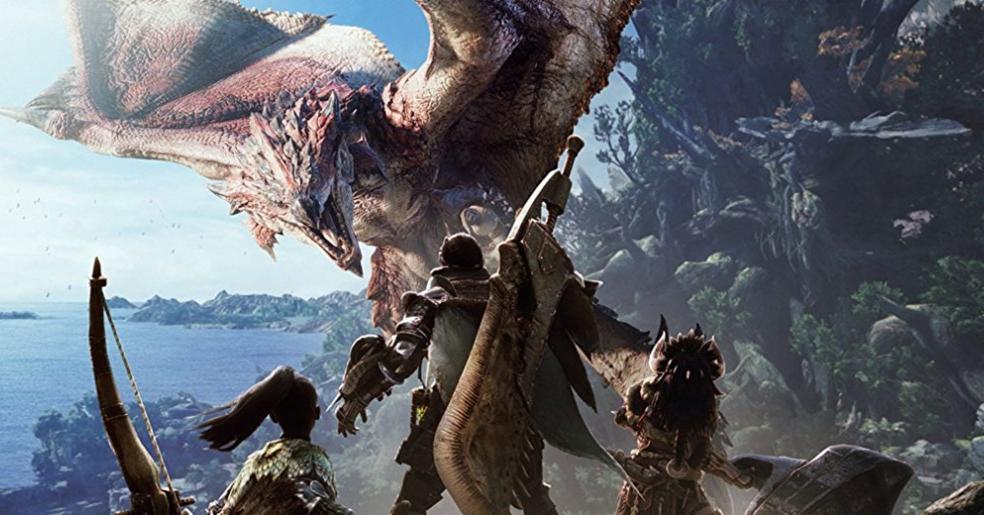 Credit: Capcom
Whether you're trying to get your monster hunt on or go Super Saiyan, this week's games will give you plenty of reasons to fire up your Xbox or Playstation.
Monster Hunter: World
If you've noticed that every one of your PS4 or Xbox friends have statuses showing that they're playing Monster Hunter: World, you wouldn't be alone. The latest game in the Monster Hunter series is an open-world gem that sets you out to tame a huge slice of wilderness and the beasts that inhabit it, looting your way into legend. 
Whether you're taking it on as a solo adventure or joining up with friends for a dose of multiplayer, the game is reminiscent of the golden age of gaming, giving players lots to explore and huge upgrades to earn. It's a game where dumping hours of time is a surefire satisfying experience. On PS4, Xbox One and coming later in 2018 for PC. (Buy)
Honorable Mentions
Dragon Ball Fighter Z
On its surface, Dragon Ball Fighter Z looks like a niche game made specifically for fans of the show, but when you consider Dragon Ball has over 30 video games to its name over the past two decades, you have give them credit for doing something right. Fighter Z is no exception, invoking an extensive cast of widely varied characters from the show to create a unique roster and putting forth one of the most accessible fighting games we've seen. Easy to pick up but hard (and rewarding) to master, Fighter Z is a great game for anyone looking to get into fighting games without being beaten unmercifully by hoards of veterans of the category, whether you're a Dragon Ball fan or not. On PS4, Xbox One and (Buy) 
Celeste
Your dose of retro for the week, Celeste draws its lineage from 2D platformers like Super Mario Bros. but does so in bit-sized bits. Also, it's punishingly hard, opting for trial and error and pure skill that are central to its jumping challenges. The consoling words offered up during loading screens only go so far to mitigate the utter frustration the game can cause. No doubt, Celeste is made for a particular type of masochist but its polish and excellent level design make it a noteworthy addition this week. On PS4, Xbox One, Switch, PC (Buy)