'Game of Thrones' Drops Icy Season 8 Trailer
It's a sign of things to come.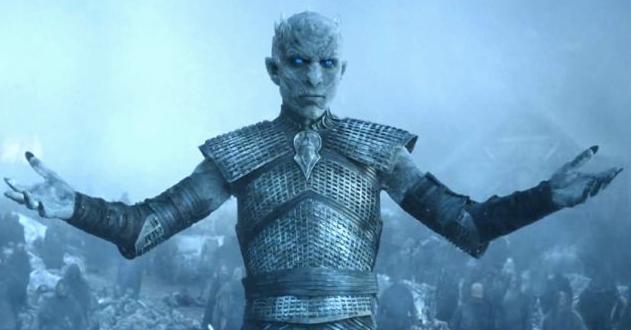 HBO/Game of Thrones
The eighth and final season of Game of Thrones is only a few months from premiering in April 2019, but there's not too much we know about it, other than it's apparently going to contain one of the biggest and most epic battle scenes in TV history.
Now, the first official trailer titled "Dragonstone" finally dropped, and though it doesn't have any actual scenes from the show, it offers a few dramatic clues on what to expect from the events surrounding the battle.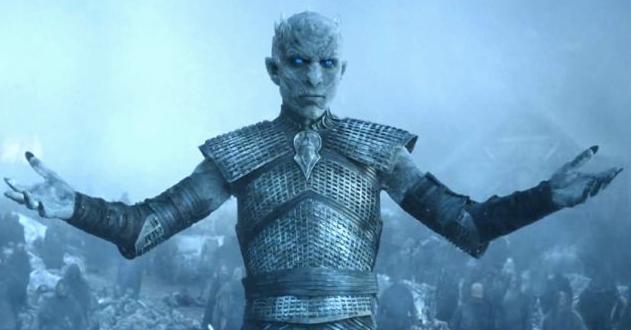 With the description reading "Fire and ice," we see a blanket of ice swiftly freeze everything in its path, taking over House Stark's dire wolf and Daenerys's dragon. 
Meanwhile, across the land, it's lit. Fire sweeps over the other side of Westeros and the golden lion of House Lannister is consumed by flames.
Fire and ice ultimately collide, which may or may not represent the bloody battle we're expecting this season…which Peter Dinklage, a.k.a. Tyrion Lannister told EW was going to be "brutal," and that "It makes the Battle of the Bastards look like a theme park."
Anyway, in other words, everything is either on fire or frozen with ice, and I'm afraid Westeros may be fucked, my friends.
But let's dig a little deeper, shall we? Here's my theory on what this short teaser means: The ice represents the White Walkers, who will take over, damage, or destroy the Starks and Targaryens, while wildfire will bring the end of the Lannisters, probably because Cersei is a mean and crazy bitch and finally loses her damn mind.
There's one other tiny detail in the trailer that we shouldn't gloss over: When fire and ice meet, it almost looks like a wall of Dragonglass pops up. What this means, I don't know. 
This is all only speculation, of course. We won't know what actually happens until the season airs in April, and I can't wait.