'Game of Thrones' Cast Getting Massive Pay Bump In Final Seasons
They're all about to make serious bank.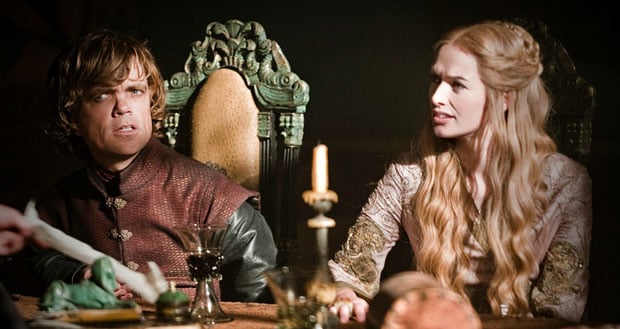 Game of Thrones is a smash hit and new episodes lead to constantly evolving, almost viral discussions across social media every week, so it's easy to assume the actors are making serious bank. 
For all their betrayals, battling and bed-hopping, we doubt the GOT cast are doing bad, but Deadline Hollywood reports  that stars of the Emmy-winning HBO series will have some majorly fat bank accounts by the end of the show's next season.
Deadline reports that GoT "mainstays Peter Dinklage (Tyrion Lannister), Kit Harington (Jon Snow), Lena Headey (Cersei Lannister), Emilia Clarke (Daenerys Targaryen) and Nikolaj Coster-Waldau (Jaime Lannister) will all be paid north of $500,000 an episode for Season 7, which has been officially picked up, and Season 8, which is widely expected." Deadline also reports that previous salaries were in the neighborhood of $300K per episode.
Rumors that both seasons will be relatively short—possibly 7 episodes as opposed to 10—but we're sure that boosted paychecks will provide plenty of incentive to keep walking nude through flames and wreaking general havoc across George R.R. Martin's bloody fictional universe.
HBO didn't provide any comment on contract negotiations, but we're pretty sure the cable network is plenty satisfied with GoT's massive popularity.