'Game of Thrones' Actors Have Self-Destructing Scripts to Prevent Leaks
Producers are doing everything they can to stop a finale-ruining security breach.
HBO/Game of Thrones
On Game of Thrones, Nikolaj Coster-Waldau plays Jaime Lannister (a name that's much easier to spell than his own). Just like most GoT cast members, he's not giving away the ghost before the show returns for its final season in 2019.
In a recent interview he was, however, glad to suggest that fans will be pretty happy—or satisfied—with the end result.
In an interview at Cannes, Coster-Waldau said he knows that everything ends "the right way and the show ends on its own terms." 
He said reading final season scripts made him think, "'Wow, they really pulled it off.' It's one story" from the first season to the last, he said, "and it makes sense."  
Coster-Waldau also described one of the weirdest ways Game of Thrones keeps scripts from leaking: "We actually get the scripts and we shoot the scene," he said, "We only have it digitally, and when you've done the scene it just vanishes. It's like Mission: Impossible—'This will self-destruct.'"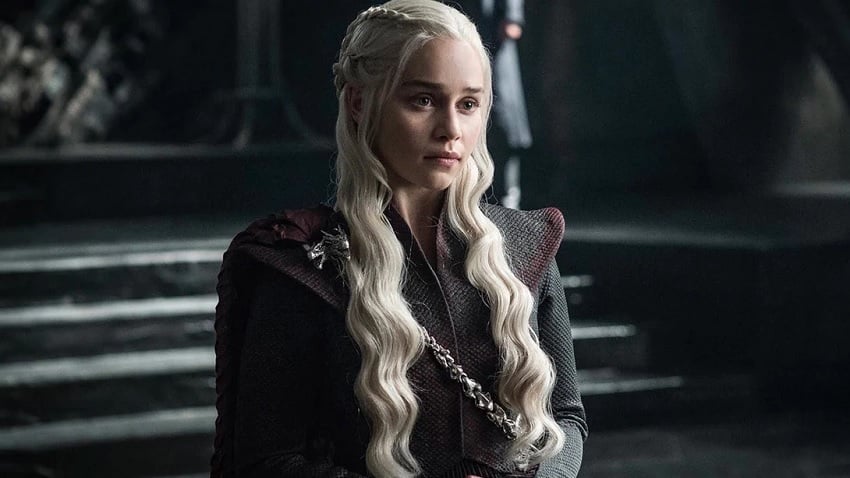 Even with statements like these from one of the leads, we don't really have anything like a clear picture of what we'll see. Emilia Clarke recently said Daenerys Targaryen's final scenes are some "weird shit," but what does that even mean?
It means the actors are in on promoting the show by consistently cranking up the anticipation level for when the last season hits HBO in 2019. 
They also seem pretty sure no one will be disappointed, so fingers crossed.