'Game of Thrones' Just Aired Its Craziest Sex Scene Ever, And the Internet is Losing It
They don't call him the "Grey Worm" for nothing.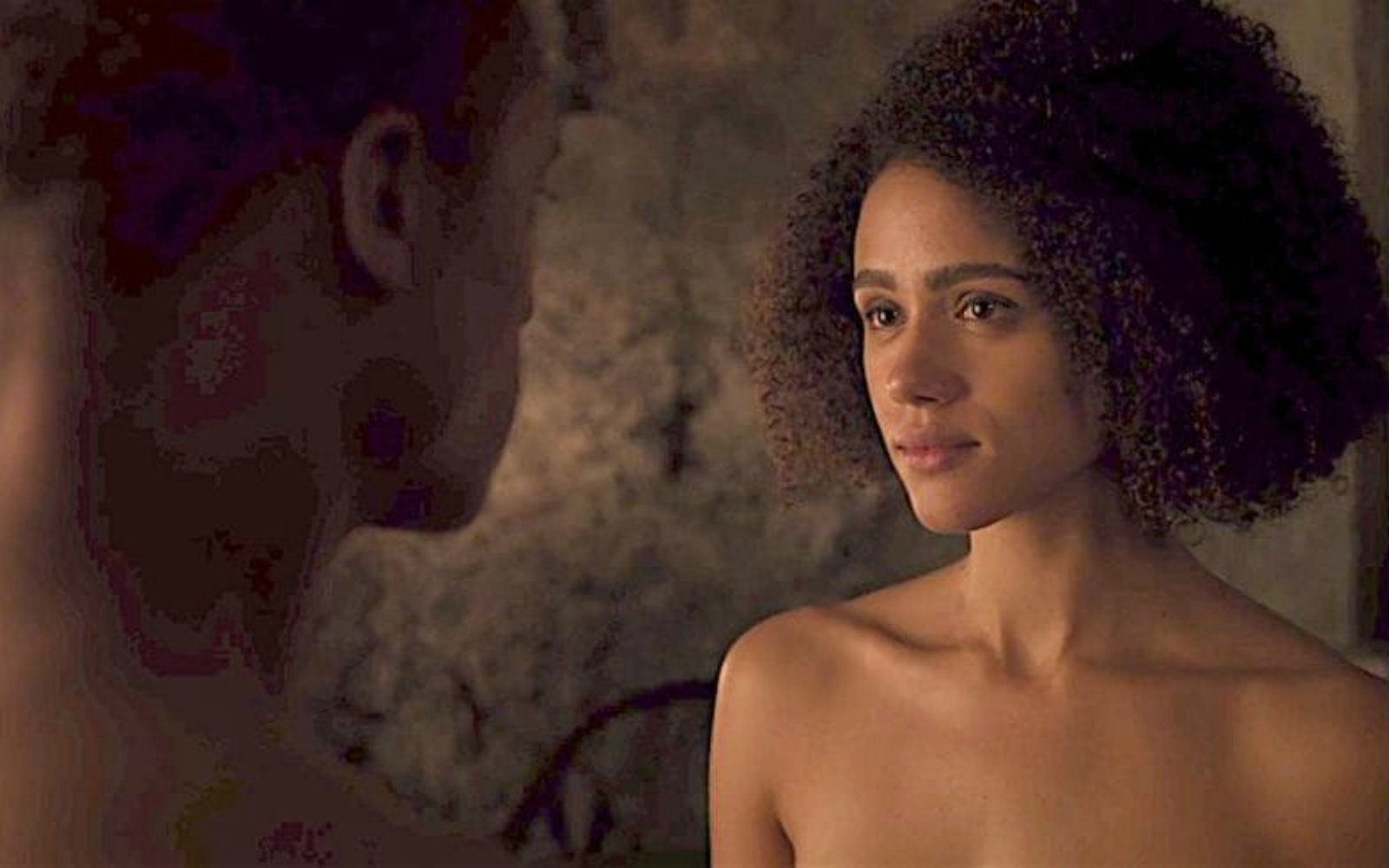 Any Game of Thrones fan knows that the entire show is composed of about 30 percent treachery, 30 percent murder, 20 percent scheming, and 20 percent sex. Right? Right. Heck, even people who don't watch the show know this.
So, in last night's episode, which was the much-anticipated second show of season 7, we already expected some seriously hardcore shit to go down, and it sure as hell did.
After teasing us for a long, long time, the somewhat unlikely romance between Grey Worm and Daenery's handmaiden, Missandei, finally blossomed and they finally gave in to the incredible sexual tension and bumped uglies.
If you're familiar with the show, you know that Grey Worm is an Unsullied warrior, and you also know that the warrior class are castrated as children. This means that Grey Worm doesn't have much going for him in the dong department. Tough break, bro. 
Historically (in real life, but it applies to the show as well), eunuchs are eunuchs so that they won't be able to get it up. There's only so much you can do when your manhood gets chopped off, ya know?
But Grey Worm and Missandei found a way around that little hiccup, and it made for perhaps the craziest sex scene in Game of Thrones history. In fact, some might say it's the craziest scene in TV history, because I don't think there's ever been a eunuch sex scene before. 
(Spoiler alert!!)
In the scene, Grey Worm made a heartwarming speech and admitted that Missandei is his "weakness," which clearly meant the world to her and got her hot and bothered, because she stripped naked, and was like "Let's do this."
https://twitter.com/Torres3203/status/889323844590239744
However, because of his castration, Grey Worm was ashamed and tried to hide his package (or lack thereof), but Missandei was all "I don't care that you're dickless."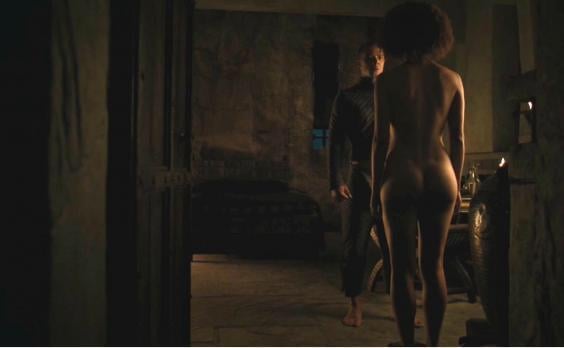 Anyway, once they got past the romantic stuff, Grey Worm's head disappeared from view, which means he took a trip down south to give Missandei some A-plus head.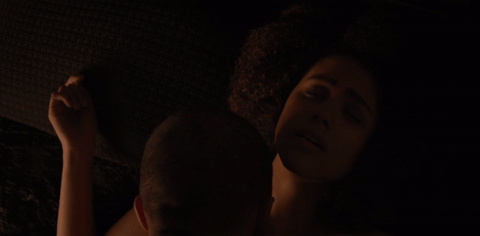 So that's how eunuchs have sex. They stick to oral. 
And naturally, the internet had a field day with it.
https://twitter.com/DeionGottaSTFU/status/889297440377122816
Well, I can't wait to see what other crazy sex scenes GoT throws at us next. Until next week, my friends.