New 'Game of Thrones' Photos Hint at Epic Battle In Super-Sized Third Episode of Season 8
It's about to go down in Winterfell.
HBO
The White Walkers are finally bearing down on Winterfell, and all of Westeros is readying for battle. It's getting kind of hectic on Game of Thrones. 
HBO released some new images this week just to make sure the fans who are already planning their week around Sunday are pretty stoked to watch at least some of their favorite characters die at the icy hands of the Night King. 
Here's what we see: Jon Snow (Kit Harington), apparently already injured and standing, looking stricken in the dark and snow. It's kind of a haunting image.
Then there is a shot of Daenerys Targaryen (Emilia Clarke) and possibly Jon staring down at Winterfell in the dark, looking at the arrayed armies there organizing as they await the onslaught of the Night King's legions of the undead. 
In episode two, Jaime Lannister (Nikolaj Coster-Waldau) honorably knighted Lady Brienne of Tarth (Gwendoline Christie), making her the first woman to be called "Ser." It's obvious from one of the images released this week that they have to team up on the field of battle. Who will make it out? 
No one knows, but the betting odds have been against Theon Greyjoy lasting much longer (Alfie Allen).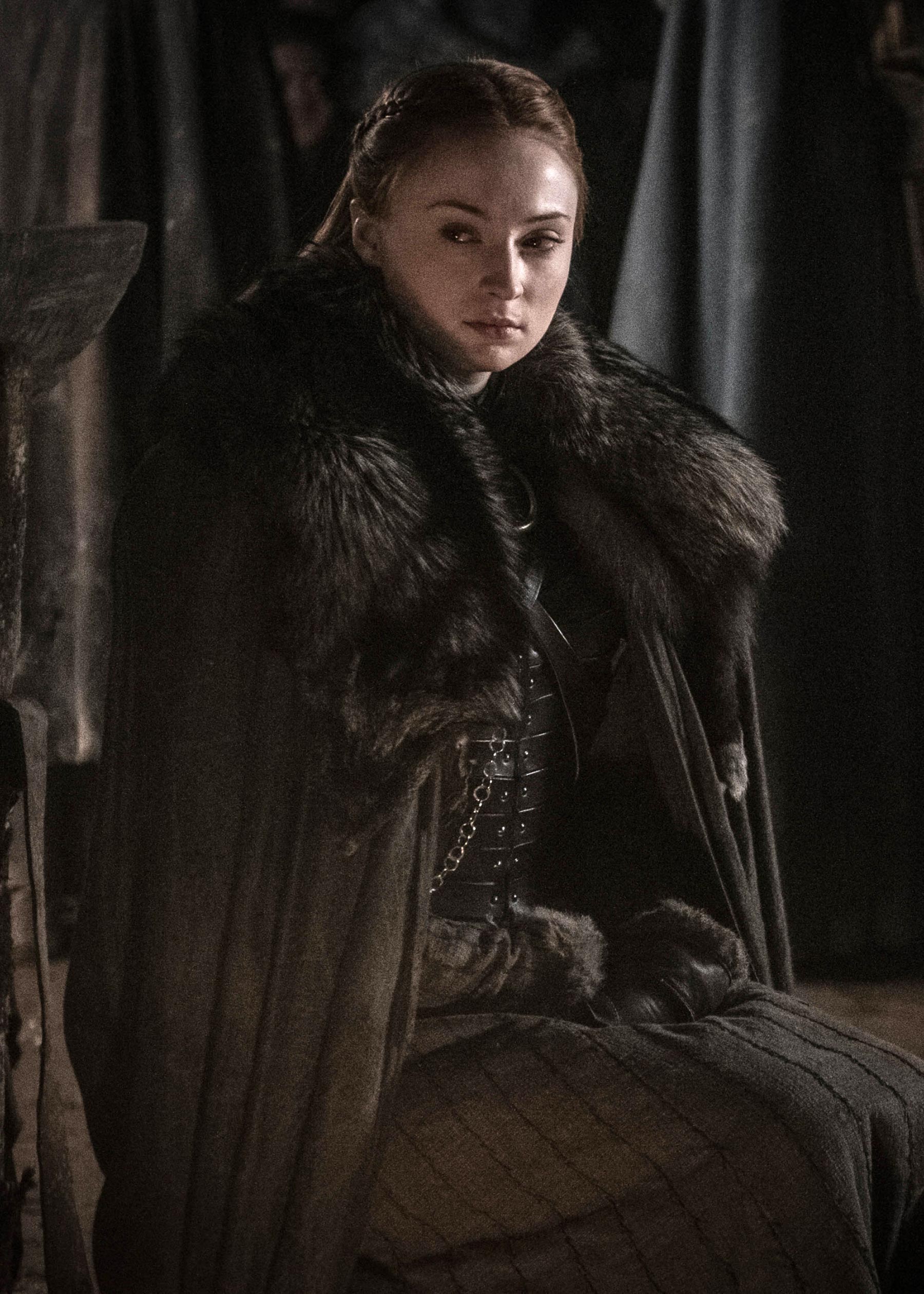 We get the strong impression that ep. 3 of Season 8, set to be the longest Thrones episode ever and feature the most immense battle ever staged for the screen, will be unusually significant for Sansa Stark (Sophie Turner). She is prominently featured in the release this week, and in both photos she is definitely in distress. 
Will you be parked in front of the TV Sunday ready to drink every time a character dies? Maybe check out some hangover cures for the following Monday, just in case. 
Otherwise, Winter truly arrives Sunday night on HBO when Game of Thrones airs at 9 p.m. ET.