'Game of Thrones' Season 8 Photos: First Look at Final Season
Winter is HERE.
(Photo: HBO)
With a few short months to go until the eighth and final season of Game of Thrones airs, we still don't know too much about what's about to go down. A recent teaser titled "Dragonstone" gave us hints about a battle between "fire and ice," and during the Golden Globes, we were treated to a tiny clip of Daenerys and Jon Snow meeting Sansa Stark.
Now, HBO has released the first images of the main characters in Season 8. It's not much, but it's definitely something. And Game of Thrones fans need to be appeased, after all.
In the Season 7 finale, Daenerys was with Jon Snow, on their way to Winterfell. Oh, and they had also hooked up despite Dany being Jon's aunt.
In Season 8, Jon Snow looks concerned as always.
Over in the Stark family, Sansa looks smug, which may or may not support the fan theory that Sansa is basically turning into a mini-Cersei.
Bran, a.k.a. the Three-Eyed Raven, also looking quite concerned. He was last seen with Sam Tarly and had just found out that Jon Snow is the heir to the Iron Throne.
We last saw Arya Stark in Winterfell, so perhaps she'll be reunited with her family.
Tyrion Lannister saw Jon and Dany go into the bedroom together, and wasn't exactly super happy about it.
Jaime was last seen riding away from King's Landing.
Cersei is still crazy but frankly looks a little sad. 
Brienne is still protecting the Stark children.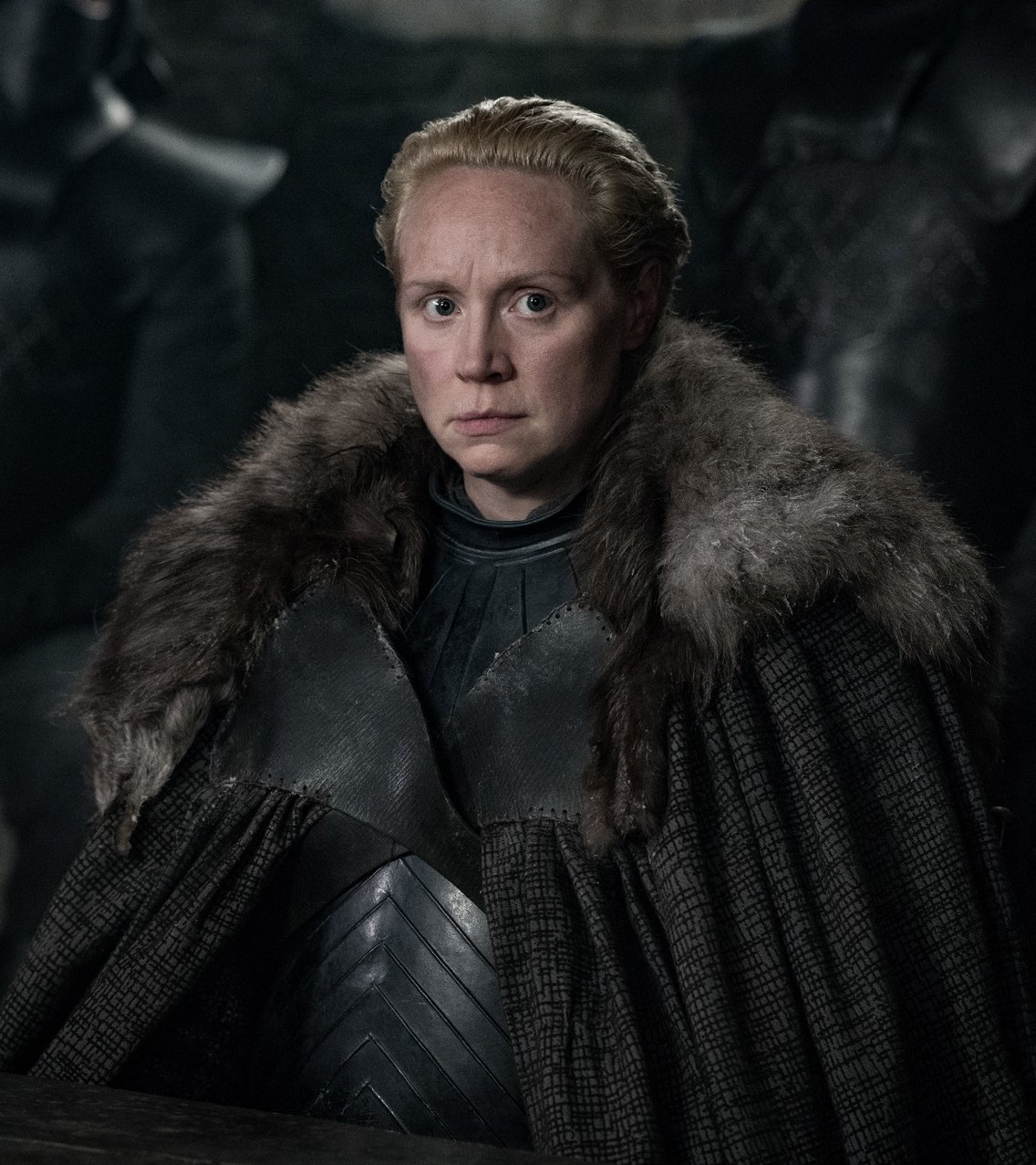 Sam Tarly is smiling, which is probably a good thing. Also? Nice haircut, dude. 
Varys totally might be in Winterfell.
Davos Seaworth also looks concerned.
The main theme here seems to be that everyone looks concerned and sad, and according to Liam Cunningham, who plays Davos, "we're all going to die." I guess we'll just have to wait and see.
Game of Thrones Season 8 premieres Sunday, April 14th at 9 p.m.