'Game of Thrones' Season 8: Winterfell Is Going to War in Episode 3 Preview
"The dead are already here."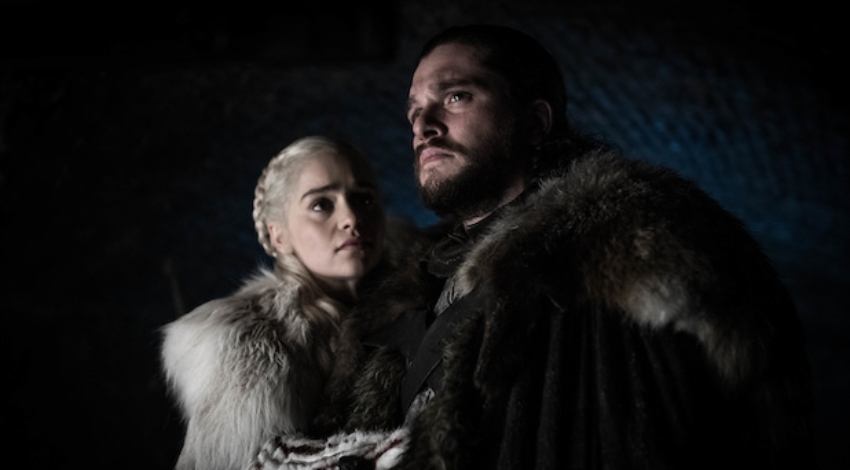 HBO/Game of Thrones
When it comes to a show like Game of Thrones it seems redundant to say things are getting intense on any given episode—but with the third episode of Season 8 approaching, intense is definitely the word that comes to mind.
This Sunday we'll see what showrunners have said is the biggest, longest battle scene ever shot for the big or small screen. In the HBO preview above there's no doubt the characters can feel Winter coming. 
The complicated but still essentially good among the living like Jon Snow and Daenerys Targaryen can feel what's in the air, too. And maybe it's even closer than it seemed at the end of episode 2.
As Daenerys (Emilia Clarke) tells Jon (Kit Harington), "The dead are already here." 
For die-hards who can't get enough of the show before it's gone, the Game of Thrones Youtube channel is a good place to hang out, having ramped up new video postings quite a bit since the final season premiered April 14. Like a look inside the previous episode:
Or most recently, this behind-the-scenes look at the filming of episode 2.
Of course none of this is the big shebang coming next Sunday, when the White Walkers finally arrive and the living face the dead. 
This is just a guess but the clips of various major characters dying in battle from that episode should be enough to fill the Youtube Channel for a week.
The third episode of Game of Thrones Season 8 airs at 9 E.T. Sunday night on HBO.