'Game of Thrones' Actor Makes Fatal Prediction For Season 8: 'We're All Going to Die'
"Don't forget 'valar morghulis' which is one of the phrases on the show, means 'all men must die.'"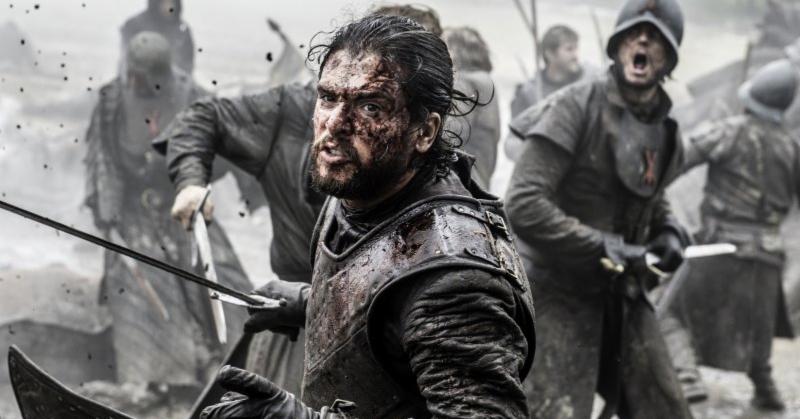 (Photo: HBO)
On Game of Thrones, Irish actor Liam Cunningham plays loyal knight Ser Davos Seaworth, but in an appearance on Ireland's The Late, Late Show, he played potential plot spoiler. He did what a lot of Thrones actors seem to enjoy: hint at the series' ultimate outcome without actually giving anything away.
Speaking with show host Ryan Tubridy, Cunningham pointed out, reasonably, that everyone dies. Did he also mean that general statement to apply to Thrones? 
Well—it's hard to tell. 
Cunningham first told Tubridy that the final six episodes will "make epic seem small," and that one reaon "this show isn't going to be dragged out like other shows is because it's incredibly difficult, you need the perfect storm … The quality of the writing, you can't make that a thing that just continues, it has to have a lifespan."
As the interview progressed, Tubridy congratulated Cunningham for "staying in the picture because there's death all around you."
"So far, so far," Cunningham replied, "That doesn't mean anything. We're all going to die. Don't forget 'valar morghulis' which is one of the phrases on the show which means 'all men must die.'"
He definitely didn't want it to seem like he was being literal and actually giving away elements from the final season's storyline, but come on, this is Game of Thrones. In a final season some have already called "epic," there's no way everyone gets out alive.
Even if Cunningham wasn't really spoiling anything, it seems a sure bet plenty of your Thrones faves will bite the dust, in the end.
The blooding begins when Game of Thrones premieres for the last time on April 14.