George R.R. Martin Just Revealed the 'Game of Thrones' Prequel Title
Naomi Watts will star as "a charismatic socialite hiding a dark secret."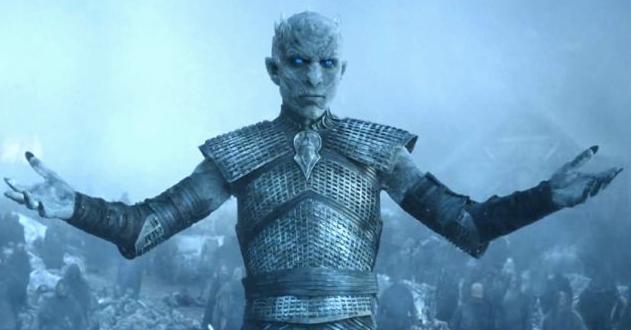 HBO/Game of Thrones
On Tuesday, Game of Thrones author George R.R. Martin posted the first significant news about the series prequel on his blog. It will be titled The Long Night, and one of the first cast members is two-time Oscar nominee Naomi Watts.
Long Night, set set 1,000 years before the events in Game of Thrones, will likely soothe the broken hearts of Thrones fans, as will learning more details about Watts' character, who will play "a charismatic socialite hiding a dark secret,".
Here's the most informative part of Martin's blog post:
I could not be more excited. Welcome to Westeros, Naomi.

Jane Goldman scripted the LONG NIGHT pilot and will be running the show. She and her team are busy in London right now, neck deep in casting, and I expect some more names will be announced soon.

Meanwhile, there are still a couple of other possible prequels in active development. I can't tell you the subject matter of those projects, no, sorry, wish I could. The readers among you might want to grab a copy of FIRE & BLOOD when it is released on November 20, though.
Fire & Blood is Martin's Game of Thrones history, which will launch on November 19.
Variety also reports that The Long Night will be about "the world's descent from the golden Age of Heroes into its darkest hour," and that it's just one of several prequels in development. 
The good news for Thrones fans is that the new series is definitely a reality. The bad news is that the end of the first series' run is just around the corner, and the premiere of The Long Night won't be on HBO's schedule anytime soon.