A Japanese Burger Chain Has Created a Bizarre 'Ghostbusters'-Themed Menu
Even ectoplasm is on the menu.
Japanese fast-food chain J.S. BURGERS CAFÉ has dreamed up a freaky Ghostbusters-themed menu to whet appetites for the upcoming reboot.
The limited-time menu features ghoulish creations like the "G.B. Burger," which is doused in black olive and anchovy paste.
The "Marshmallow Mad Burger" isn't for the squeamish, either. The syrupy dessert burger swaps meat for roasted marshmallows and is topped with Oreos and some sort of gelatinous red sauce, seen here.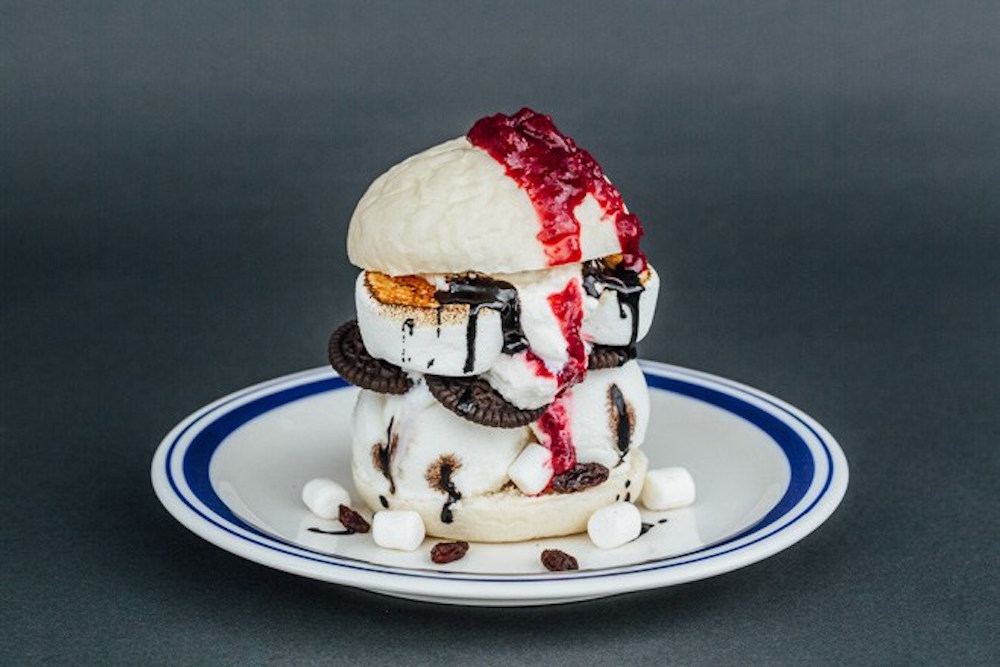 Side fare includes "Black Chilli Chips" as well as a green kiwi smoothie, likely standing in for Ghostbusters-style ectoplasm.
Consumers of bizarre Japanese hamburgers can sample the menu between July 1 and Sept. 30 at J.S. BURGERS CAFE's Shinjuku, Shibuya, Harajuku and Ikebukuro stores.
h/t Hypebeast