Gisele Bündchen Works Stripper Pole In Bodysuit For Racy Fashion Video
Some are calling it Bündchen's "sexiest fashion campaign yet."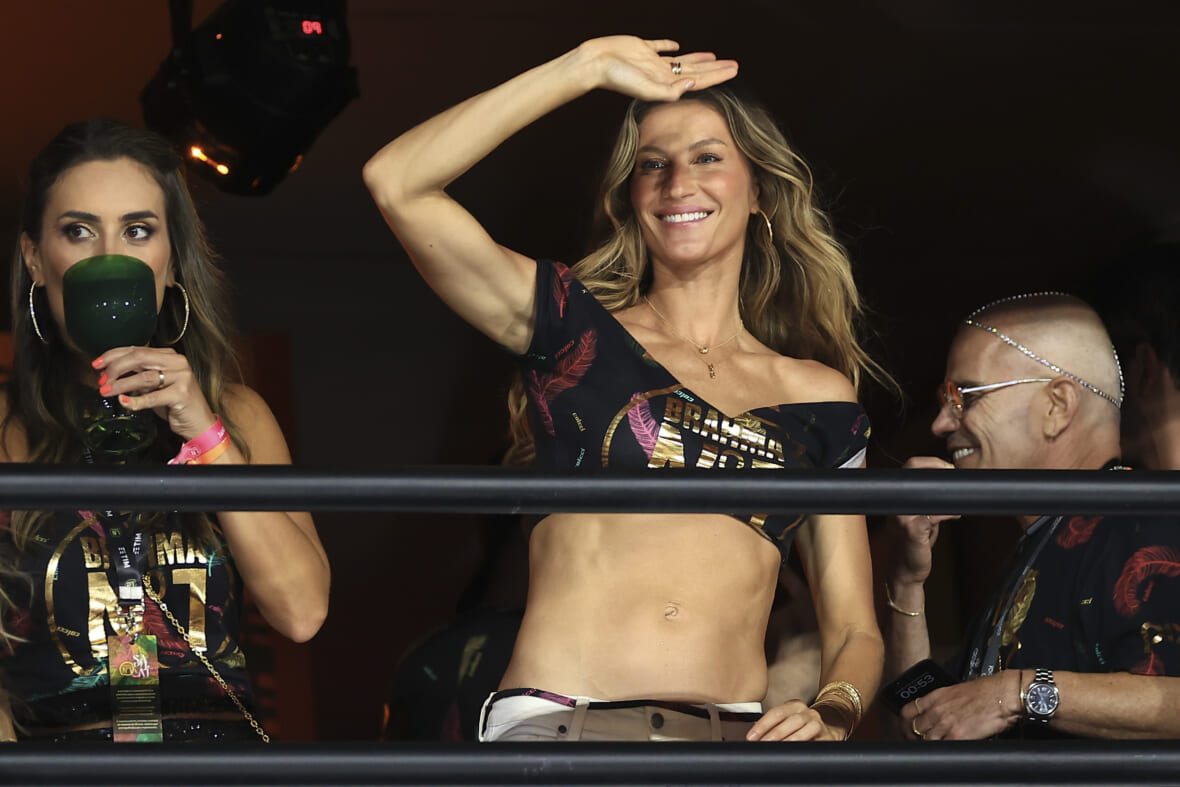 Gisele Bündchen is as beautiful as ever in her latest fashion campaign, called "My Turn."
The 42-year-old supermodel, who finalized her divorce from retired NFL GOAT quarterback Tom Brady in October of 2022, donned a number of revealing looks in images and videos for Brazilian footwear brand Arezzo.
In one especially captivating clip, Bündchen dons a plunging black thong bodysuit and thigh-high boots as she catwalks and dances on a stripper pole before transitioning to an outfit comprised of leggings, a barely-there strappy top and platinum-colored heels.
A third awe-inspiring look features silver fringe on top of a built-in black body suit, paired with a different set of metallic heels.
"She's back and stronger than ever!" the translated caption on the luxury footwear site read, per People. "This is your moment! And you? Which one is yours?"
Adoring fans sounded off in the comments with "hot hot hot," fire emojis, and the like. The New York Post even posited that this effort may amount to Bündchen's "sexiest fashion campaign yet."
In the months leading up to and following her split with Brady, Bündchen has stayed plenty busy. She appeared on the cover of Vogue Italia last month, wearing an all-red Maison Valentino dress with matching hair and nails.
In early 2023, she was spotted in a posing in a purple one-piece swimsuit for Versace, reports the New York Post.
And in the summer of 2022, Bündchen starred on her first cover in years for V Magazine, featuring alluring looks from fashion stalwarts like Chanel, Dior, Bulgari and Louis Vuitton, among others. In the accompanying interview, the mother of two spoke about the benefits of aging.
"When you're in your twenties, you try to fit in and you try to belong," Bündchen said. "When you're in your 40s, you feel more comfortable in your skin. I feel like I have only gotten stronger with time, and that's in all [aspects] of my life."