This Ultra-Intense Sex Scene From TNT's 'Good Behavior' Is Almost Too Hot For TV
It's pretty much porn.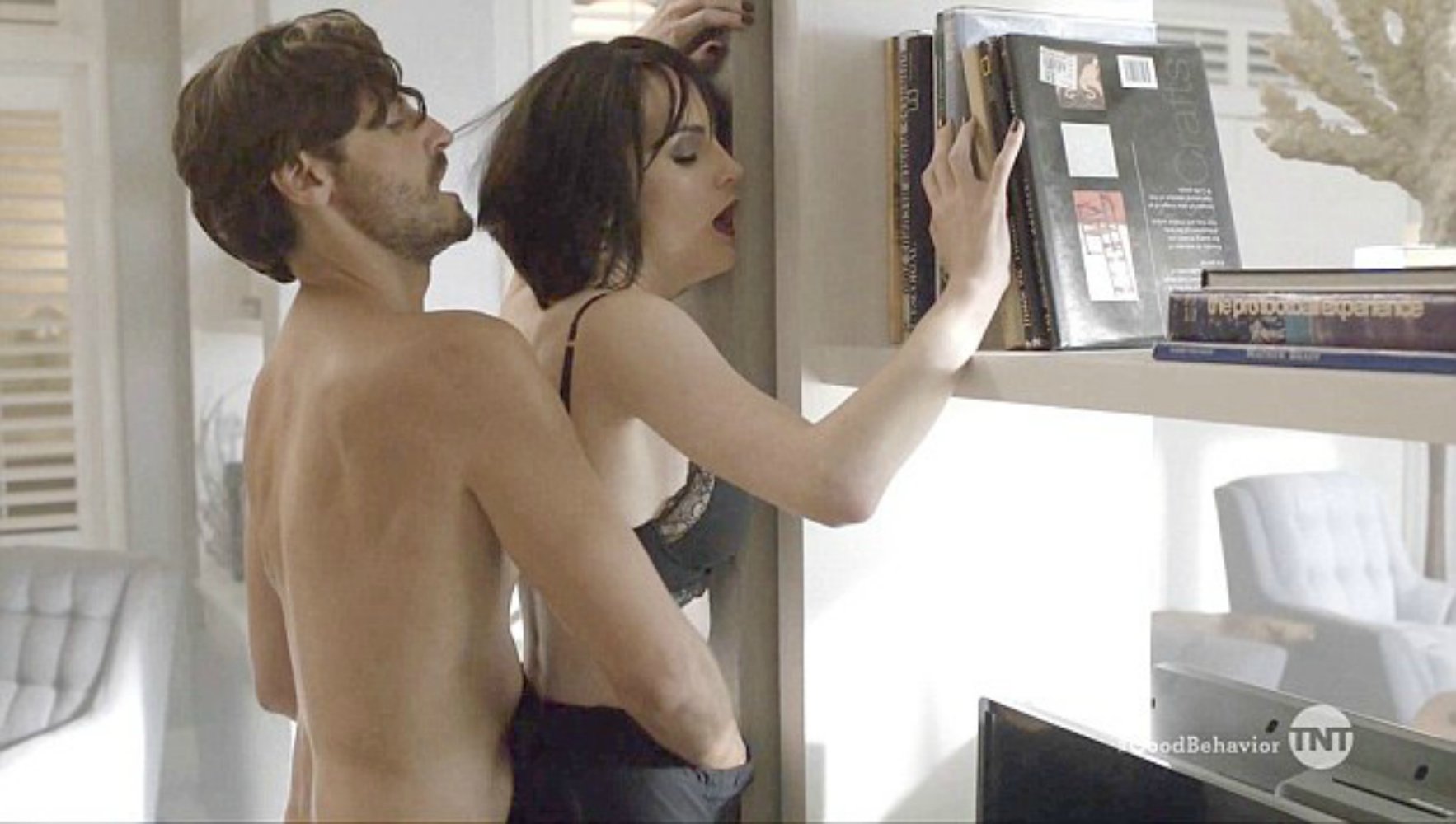 Everyone loves a good sex scene on TV, but some sex scenes are hotter than others.
One exceptionally hot and heavy TV sex scene is from the season 1 finale of TNT's Good Behavior, which follows Letty, played by Michelle Dockery, who is a single mom who copes with the bullshit of life with alcohol, drugs, sex, and thievery. 
Same, Letty. Same.
In season 1, Letty meets a hitman named Javier, and obviously, they have sex a bunch of times, because women love dangerous hitmen. And honestly, their sex life is more passionate than 90 percent of the sex people have in real life. 
Anyway, the scene in question was pointed out by Decider, and sees Letty and Javier reunite in a hotel room "after some negative feelings between the two and a brief time apart."
Letty wants to get nasty and tries getting frisky, but Javier rejects her advances and swats her hands away…until her hands are around his neck, and he can't contain himself any longer. 
So hot.
So graphic.
So rough.
Hot damn, TNT. That's almost pornographic! Well done. 
If you want to see more drugs, booze, and hot hate sex, you're in luck — season 2 of Good Behavior airs Sundays nights on TNT, and season 1 is available on Hulu.
H/T: Decider